Ford Fiesta ST v Peugeot 208 GTI v Nissan Juke Nismo v Mini Cooper S JCW v Renault Clio 200 Turbo - Peugeot 208 GTI: Hot hatch group test
Another new arrival for 2013, the 208 GTI is Peugeot's attempt at a modern hot hatch. But how does it compare?
Messrs Metcalfe, Vivian, Smith and Beaumont have all been three-wheeling their individual ways to a parking spot at the bottom of some hairpins (a long way from any phone signal, much to Harry's irritation) and as we all seem to have bought various petrol station sandwiches, we sit on a bench and munch our way through lunch, gazing at the view. It must look like the oddest bunch of people gathered for a picnic since Alice stumbled upon an alfresco tea party. Anyway, appetites suitably sated by Ginsters' finest, Dean and I head off in the 208 GTI in search of photo spots.
If you haven't driven a 208 before, then the thing that will almost entirely occupy your thoughts for the first few miles is the tiny steering wheel. It feels like it should be controlling a computer game and looks like it's been accidentally run through a hot wash. For taller drivers, it obscures the bottom halves of the rev counter and speedo, too. Odd.
The interior, like the Clio's, is a long way from the sort of flimsy plastic tat you instinctively expect from a French hatchback, and also boasts a large screen in the middle of the dash. The nicest touch of all is the metal gearknob, which feels weighty and adds the right amount of heft to what's already a good shift.
The 208 GTI disappointed slightly on our first  encounter last month, coming across as a little too polished to be truly entertaining on the roads of the south of France, so we're keen to see what it's like on these more challenging UK surfaces. It's a while since I've driven this particular piece of road, but from what's etched on my hippocampus and from what I can see through the windscreen, it's a gnarly stretch of tarmac. Yet the little Peugeot is tackling it with aplomb. The road starts off mostly two-lane as it tracks along the side of a wide, open valley, then it gradually shrinks to single-track as it heads down into a narrower, steeper-sided vee in the landscape. Here there are lots of small, sharp crests to catch you out and unsettle a car, but the beauty is that much of it is very well sighted, so you can attack with confidence.
Partnership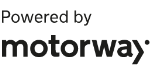 Need to sell your car?
Find your best offer from over 5,000+ dealers. It's that easy.
It's a huge amount of fun, and the GTI's suspension is soaking up a remarkable amount of punishment. It's still almost a touch too refined at times, particularly in its rather muted and apologetic engine note, but the longer you drive and the harder you push the chassis, the more accomplished you realise it is. The 197bhp turbo 1.6-litre engine is really punchy, but it's the springs and dampers that are the star turn. Peugeot claims not to have done any of the GTI's development work on track and on this evidence that was a good decision, because the suppleness allows a fantastic flow as you transition the short wheelbase between the constant direction changes, leaning deep into the generous suspension travel on one side, then the other. The 208's tail is involved yet much more secure than the Clio's. A couple of times, trail-braking hard into a tightening bend, the back end does break free, yet it's easy to catch and not the pulse-quickening event everyone associates with Peugeot GTIs of old.
Specifications
Engine In-line 4-cyl, 1598cc, turbo
Power 197bhp @ 5800rpm
Torque 203lb ft @ 1700-4500rpm
Transmission Six-speed manual, front-wheel drive
Front suspension MacPherson struts, coil springs, dampers, anti-roll bar
Rear suspension Torsion beam, coil springs, dampers, anti-roll bar
Brakes 302mm ventilated discs front, 250mm solid discs rear, ABS, EBD
Wheels 7.5 x 17 front and rear
Tyres 205/45 R17 front and rear
Weight (kerb) 1160kg (claimed)
Power-to-weight 173bhp/ton
0-62mph 6.8sec (claimed)
Top speed 143mph (claimed)
Basic price £18,895