Porsche 911 GT3 vs BMW M3 vs Clio 200 Cup vs Subaru WRX STI
As new technology and changing demands impact on our favourite performance cars, Jethro Bovingdon celebrates four greats from the soon-to-be old school: the Porsche 997 GT3, Renault Clio 200 Cup, BMW M3 and Subaru WRX STI
There will be no surprises today. No revelations or moments of clarity, no secrets to unlock. We're on the sort of roads where we usually go in search of the substance behind the hype, the steel and sinew that you can't glean from a spec sheet or even a glossy press launch on perfectly manicured, sun-drenched roads. If a car feels great here, in December, with the temperature hovering around 3deg C and the wind whipping through trees stripped to the bone, then it's guaranteed to join the top table as one of our heroes. But today isn't about that. It's a celebration of genuine evo Hall of Famers, one final triumphant drive into the heart of our favourite stomping ground, one final plea to the people who have crafted these extraordinary cars to never forget what made them so special… 
These cars are united by their tight focus and sublime execution, united by a dedication to thrill the lucky blighter behind the steering wheel. I've met some of the engineers behind each of these cars over the years and, believe me, it's you they're trying to excite. Of course their bosses want anybody's money, but the engineers, they just want to see how their baby makes real enthusiasts feel. So these cars are what they are to make people like us happy. Which is pretty cool, right? Sadly, they're also united under a dark cloud of recent or imminent death. Of course there will be another GT3, another M3 and another Clio Cup, but they won't quite be the same. The cars that replace these machines will each lose something at the burning core of their appeal. Worse still, extinction looms large for the Subaru WRX STI. There's already a new Impreza in Japan and the US. Did you know that? Me neither. Probably because the fastest version has 148bhp. Tragically, there's no STI on the horizon.
Partnership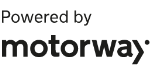 Need to sell your car?
Find your best offer from over 5,000+ dealers. It's that easy.
So our line-up might be familiar but we'll make no apologies for that. This group and their predecessors have defined this very magazine throughout its 15-year history. The Subaru Impreza captured the imagination and reignited the passion of thousands of buyers and dreamers as it tore-up rally stages and ripped the pride from supercars on the public roads in the nineties and early noughties. The world has changed since then and the Impreza has been left behind in some respects, but the latest and possibly final WRX STI suddenly seems a bit more relevant, offering 296bhp, 300lb ft and four-wheel drive for a hot hatch-rivalling £26,995. Take that, BMW M135i. 
The Clio 200 Cup is, well, unstoppable. The Renaultsport Clio's evolution from the light, flimsy 182 to the heavier 197 was initially painful. But since then it has quickly rediscovered the old magic and now it stands head, shoulders and torso above its rivals if you get your kicks from driving and couldn't give a damn about ambient lighting or forced 'funkiness'. We love this car as much as we do any Lamborghini or Ferrari and, on the brink of its replacement, it still feels incredibly exciting and fearsomely uncompromising.
Which brings us nicely to the 997 GT3 3.8. What's left to say about this extraordinary machine, the culmination of over a decade of hardcore water-cooled Porsche 911s that have thrilled us like nothing else? Not much, which rather presents me with a problem. I'll think of something, I hope.
The final car of our quartet is the BMW M3. The M3 may have started life as a homologation machine pure and simple, but those who pine for the old days neglect just how fantastic the newer cars have become. The E46 was fantastic and despite some lukewarm reviews in the early days, the E92 V8 M3 remains the benchmark fast, practical coupe by a country mile in my opinion. Anyone who tells you it isn't hasn't driven one or has forgotten just how exceptional this car is. OurTM3 is actually a 2007 car owned by Adam Walker, evo reader and my new best mate since he's letting me drive his pride and joy as much as I like and at any angle that seems appropriate.
It's the WRX STI (they've dropped the Impreza name in the UK) that intrigues me most. I remember well the RB5 and P1, cars that John Barker and Dickie Meaden wanted me to experience when I was still serving my apprenticeship at evo. They were light, agile and crazily fast but with almost magical body and wheel control. John and Dickie knew these were landmark cars and knew I'd need them as reference points for many years to come. Beneath the spoilers and splitters and graphics they were small, ordinary cars, but they seemed like superheroes to me. To everyone, I guess.
Then came the 'bug-eye' and the 'hawk-eye' – heavier, clumsier, and starting to feel old even a decade ago. But then we were introduced to that mad breed of JDM Imprezas by the likes of Litchfield Imports – the S202s, the Spec Cs: cars that kept that soulful Subaru character but ramped up the speed and involvement and brought a new hyper-agility more often associated with their deadly rival, the Mitsubishi Evo. They were as focused as any Porsche RS and some of that fresh enthusiasm filtered into UK models, too. Fittingly, the RB320 was the best of the bunch. Richard Burns would have loved it.
That was 2007, but it feels like ancient history. I've probably only driven three or four new Imprezas since and, to be honest, they haven't even been close. Meanwhile, the rebirth of the hot hatch and the increasing importance of CO2 emissions and spiralling fuel costs seem to have made the Impreza redundant. However, there are signs that this WRX STI might have turned that around. In 2010, the rather woolly UK-spec STI adopted the stiffer, lower and more responsive Spec C suspension, and now the price is more competitive too, perhaps the STI finally makes sense again. This particular car has the optional £1599 340R package, so power is up to 335bhp at 5400rpm, torque to 361lb ft at 3600rpm.
You never lusted after an Impreza for its interior quality and the STI is no different. The plastics feel hard and cheap and the swoopy design is heavy-handed at best. However, the seats are superbly supportive, the big central rev counter looks serious and the small, leather-topped gearshifter is perfectly positioned. Down on the transmission tunnel there's an 'SI‑Drive' controller that alters the throttle response and you can manually adjust the centre differential to wind more of the power rearwards or lock-up the diff completely. You don't get that in a hot hatch.
The bassy, offbeat dugga-dugga-dugga of the flat-four is back in full effect having disappeared for a few years, and it's something special. The noise and the bluff, brutal shape leads you to expect a deeply mechanical driving experience, all grinding diffs, stiff ride and heavyweight controls. The tight, muscular gearshift mirrors those expectations but the ride is a little softer than you might think and the steering is disconcertingly light with no discernible feel or texture at all. In combination with an engine that doesn't get going until about 3500rpm and is all done by 6000rpm, it makes for an initially jerky, unresponsive experience.
What's never in doubt is that the STI can still cover ground at an incredible rate and has huge reserves of grip and traction. To be honest it feels like it could handle 400bhp or more without any trouble at all. It also has tremendous brake feel. The Alcon set-up requires a good shove to really get it working, but the progression is superb and you can literally get right up to the point of ABS actuation, back off a smidge and then hold them right on that threshold. However, you never really get used to that twirly-light steering and it seems incredible that a system so devoid of feel is almost ripped out of your hands if you hit a bump mid-corner.
To be honest I'm struggling to fall for the STI. It feels grippy and sends you down the road in a series of heavy turbocharged punches, but the lack of feel is an issue. It's lost some of the RB5's amazing poise and there's none of the previous Spec C's alert adjustability. But then comes the rain and the STI comes alive. Suddenly you can feel the chassis working to its limits, you can sense the understeer build and then counter it with a spike of boost to flick the rear wide, exiting corners with just a hint of oversteer and the engine thumping through its power band. Yes! It's still got it! The STI might have a narrow operating window but it can be truly spectacular, and when it's in the sweet spot it'd take a very special hot hatch to be even half as thrilling or characterful.
'Incredible. Brilliant, brilliant car.' Andy Wallace is talking to himself. He's stood next to the Clio Raider – a special edition with lots of toys, matt paint, the Cup chassis with new 18in wheels and the same trick Bridgestone RE050s fitted to the Mégane Trophy – and seems to be patting it like a small child who's just won the 100m sprint at sports day. He snaps out of it as I clamber out of the STI. 'How do they make a turbocharged engine with such a narrow power band?' he says, gesturing towards the Subaru. 'The diff settings don't seem to have any real effect except at parking speeds, do they? Grips and goes though, seriously fast on these roads…' I'm already climbing into the Clio.
Unlike the STI, the Clio is still a regular in group tests, so it feels familiar. The thin, firm Recaro seat is set a bit too high – just as it always was. The chunky-rimmed steering wheel is coarsely stitched for grip and there's a red band at top dead centre. Behind it, the silver-faced rev counter goes red at eight and you'll want to be at 5000rpm or more to really get the best from the 2-litre four-cylinder motor. It produces its 197bhp at 7100rpm and 159lb ft at 5400rpm. Fortunately the six-speed 'box is quick and the chassis gives you ample opportunity to use every last rev in all conditions.
The road is streaming wet now and the Clio is just utterly, dreamily brilliant. The tenacity of those Bridgestones is almost shocking and it's a match for even the Impreza on turn-in. Keep the engine above 6000rpm and of course you can push the nose into understeer, but it seems a bit more tail-happy than previous Cups that I've driven and so you have plenty of options. On poorly sighted corners you simply drive in with a good margin for error and use the fizzy top-end power as it straightens out. If the nose does start to wash away, a little lift of the throttle will re-establish grip at the front and you can once again use the power freely. Chance upon a wide, clear-sighted corner and a bit of left-foot braking as you start to turn brings the tail around and you can slowly reduce the angle with the throttle as the road straightens again.
It's so responsive and so fluid that any or all of these approaches are equally satisfying. The only real negative is that the ride is very firm indeed. For some people it will be too much – particularly those who regularly commute on crappy urban roads – but the way it occasionally beats you up is all part of the charm for me. When that engine is howling away at 7000rpm and the tyres are gliding just at the limit, the steering is bobbling away in your hands and you're leaning on the side bolsters of those Recaros, it's a vivid and totally absorbing place to be. The new Clio, turbocharged and only available with a twin-clutch gearbox, will need to be extremely special to fill these boots.
It's a mark of the Clio's intensity that in stepping straight out of it and into the GT3, you find yourself in a kindred spirit. Of course you sit much lower in the 911 and the clutch is heavier, the six-speed manual needs a stronger hand and the performance is of a different magnitude, but the sense of involvement and absolute focus is all but identical. Both are fantastic adverts for normally aspirated engines and manual gearboxes, and both demonstrate that trackday thrills don't have to be at the expense of real dynamic polish on tough roads. Like the Clio, there are occasions when the GT3 hops and skips over nasty bumps but for the most part it's incredibly composed, and even on Cup tyres it generates astonishing grip on damp surfaces. Understeer isn't an issue, unless you hurtle into a downhill hairpin with gay abandon.
Even in this company, the GT3's 429bhp engine is a class apart. It has a busy, gravelly tone at low revs and then tightens into a ball of pure energy as you chase down the rev limiter, power building in a dizzying, almost endless crescendo. This old 'Mezger' unit has been pensioned off for the new GT3, which will also get a PDK transmission (optional, we hope), but it feels so fresh and so fierce here that it could still be in the first flush of youth. It's one of the greats, no question.
The chassis matches it move for move. As I said, the grip is astonishing, but the damp surface helps to uncover the GT3's amazing balance. It should be the trickiest car here, but in fact it's the most intuitive. Drive it neatly and you'll only ever feel a little smudge of understeer and maybe an easy, graceful mini-slide as you exit a corner and let the engine free. With practice though, there's so much more to enjoy. Lift and turn in sharply to break the rear tyres loose, pick up the throttle as the steering seems to magically fall onto perfect corrective lock, then use all of that rev range to dance the GT3… It really does feel like the most natural thing in the world.
Of course, the M3 plays the same trick, offering a similarly broad repertoire and a phenomenal engine of its own. It's also the bargain of the moment. This 40,000-mile '07 example is worth around £22,000. Yet it has a 4-litre V8 with 414bhp at 8300rpm and hits 100mph in 10sec, it's beautifully built and sweats a brooding aggression that hasn't dated a day since its launch. In keeping with our purist theme, this car has a manual 'box and does without the adjustable EDC dampers.
On the very worst sections of road, you do miss EDC just a little as the car bounces where the slightly softer Comfort mode of the adjustable set-up might let it breathe. Having said that, there's no escaping the M3's inherent qualities. The engine takes centre stage. It's incredibly sharp and revs with the manic appetite of a supercar. The M3 is often said to have 'no torque'. This, my friends, is hogwash. OK, so it doesn't have the mambo of a 6.2-litre V8 made by AMG, but 295lb ft at 3900rpm isn't so bad. More importantly, it pulls hard from 2500rpm and if you were to restrict yourself to just 5000rpm you'd still make seriously quick progress. And you'd still have another 3500rpm to go…
The V8 is also the perfect match for the chassis, allowing it to really hook-up even out of second-gear corners and giving you a progressive and vast power band to play in should you overwhelm the rear tyres. And you will. I mean, why not? The M3 has sublime balance and although it can snap away pretty quickly initially, once you've caught that first spike you're plum in the middle of the sort of oversteer you like to daydream about. Matching this progression and the M3's natural ability to indulge will be the M division's biggest challenge for the next M3. Can it make a turbocharged engine as intuitive to modulate so precisely? I hope so. It might also want to improve the braking system's resilience (nothing wrong with the feel), give the damping slightly more control on bumpy surfaces and dial more feel into the steering. If it manages all that, the next M3 will be quite something. Quite something indeed.
Fittingly, a blue sky breaks right at the end of the day and then turns a deep, rich purple as the sun sets. We haven't learnt anything new today but as the cars click and ping furiously in the freezing air, all of us feel lucky to have been here to be reminded how fantastic these cars really are. The GT3 has everything, but its everything is underpinned by that engine. An engine that we won't see again in a road car. The Clio is a riot because it makes you work so hard to exploit it. Its replacement will have paddle-shift only and a turbo for instant gratification. BMW's M3 is another car defined by its engine and how that engine allows the chassis to work with absolute precision, and it's another car soon to switch to forced induction. And the STI? Well, it's the last symbol of a dying breed. It's not as brilliant as the other cars here nor some of its illustrious predecessors, but we'll miss it hugely nonetheless. These could be the halcyon days. Let's pray those engineers who are motivated by people like you are finding ways to make sure the long summer isn't over just yet.