Porsche Cayenne Diesel
Porsche purists may wish to avert their gaze at this point
Must. Be. Objective.
This is Porsche at its most pragmatic. The Cayenne has been its best-selling model of the last decade, and now the company is seizing the chance to shift even more units with the launch of its first ever diesel. Artfully priced at a smidge under £40,000, it certainly appears to be a lot of prestige motor car for the money. Indeed it's not inconceivable that it could become the best-selling model in the entire Porsche range, in Europe at least.
Better yet for the company beancounters – and what busy chaps they must be these days – Porsche hasn't even had to develop a new engine. Its stake in the Volkswagen group has given it access to any number of state-of-the-dark-art diesels, including the Audi V6 that finds a new home here. For those of you not au fait with its finer points, it's a 3-litre, quad-cam 24-valver with common-rail direct injection and a single variable-geometry turbocharger with two intercoolers. The headline figures are 236bhp at 4000rpm and 405lb ft from just 2000rpm, and even with two-and-a-quarter tons of Cayenne to push along, it's capable of up to 30mpg on a run, which means a range of around 600 miles from a 22-gallon tank.
Okay, it's no ball of fire, but performance is decent with 0-62 in 8.3sec. The Tiptronic S auto is standard, as is all the usual Cayenne four-wheel-drive hardware and associated software, including Porsche Stability Management (PSM) and Porsche Traction Management (PTM). This particular car also had the excellent air suspension featuring Porsche Active Suspension Management (PASM), a £1931 option. And, in purely objective terms, there's very little to fault. It's adequately brisk for a 3-litre diesel, and it rides and handles as well as anything in the class, just as you'd expect.
Partnership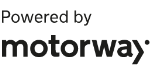 Need to sell your car?
Find your best offer from over 5,000+ dealers. It's that easy.
So why have I been trying to avoid driving it all weekend? Well, for one thing you pretty soon get fed up with people pulling faces at you wherever you drive. They either scowl pure hatred, or laugh, or mime putting their fingers down their throat. In fact the only people who don't react negatively seem to be drivers of other SUVs. Or fourteen-year-old boys.
But that's true of BMW X5s and X6s, blinged-up Range Rover Sports and Audi Q7s too. What really upsets me is that this is a Porsche. And Porsches are supposed to be great drivers' cars, even when they're on stilts. A Cayenne Turbo is, after all, a bit of a giggle. But while that V6 may be fine in an A6, here it's anodyne at best, asthmatic when you really need some serious punch. Apparently the ECU is programmed to switch off the air-con compressor when you accelerate hard, because every little helps. And when you do work up some speed and try to carry it cross-country, other drivers flinch – or become deliberately obstructive. Overtaking suddenly feels like an act of aggression.
But again, that goes with the territory. I think it's the breathtaking opportunism of the thing, the naked cynicism, that really sticks in my craw. It's all about shifting units and hitting mpg targets, nothing else, and yes they'll find an audience – among people who don't really care, as long as it's got the right badge. Me, I'd be slightly embarrassed to own up to it.'So what are you driving at the moment?''Oh, erm, new Porsche.''Nice. Which one?''Erm… it's a black one.'
Specifications
| | |
| --- | --- |
| Engine    | V6, 2967cc, turbodiesel |
| Max power    | 236bhp @ 4000-4400rpm |
| Max torque    | 405lb ft @ 2000-2250rpm |
| Top speed    | 133mph (claimed) |
| 0-62mph    | 8.3sec (claimed) |
| Price    | £39,404      |
| On sale    | Now |