Porsche Macan Turbo Performance Package review - Rapid SUV gets even quicker
Extra pace from Porsche's compact SUV, making it one of the quickest on sale
Those wishing for extra power from the already-rapid Porsche Macan Turbo now have that option, as there's now a Performance Package available for Porsche's smallest (yet hugely successful) SUV.
And if you're wondering, no - there are no plans for a Macan Turbo S at this point (we suspect that, as the Cayman did to the 911, it might get uncomfortably close in performance terms to the flagship Cayenne Turbo S) so the Performance Package will remain the quickest Macan you can buy.
Engine, transmission and 0-60 time
The Performance Package doesn't change the basic Macan Turbo layout, and so retains the same twin-turbocharged 3.6-litre V6 and its seven-speed PDK dual-clutch transmission.
Even in standard form that little lot was good for 0-62mph in 4.8sec and a top speed of 165mph. But by raising output from 394bhp to 434bhp – along with 37lb ft more torque, now 443lb ft between 1500-4500rpm – it's become a blisteringly quick car. 0-62mph now takes 4.4sec (4.2sec to 60mph) and top speed rises to 169mph. While those figures aren't quite on par with the recently-revealed Alfa Romeo Stelvio Quadrifoglio (3.9sec, 177mph) we can't see many Performance Package owners feeling their Macan is undernourished.
Technical highlights
Thankfully the rest of the package has risen to the task set by the upgraded powertrain. Notably, the brakes have increased in diameter (390mm at the front, 30mm larger than before) and are denoted by red-painted six-piston calipers. The Porsche Active Suspension Management system has also been retuned specifically for the Performance Package, chopping 15mm from the ride height.
Sport Chrono is standard, which brings with it a fruitier exhaust and the ability to adjust the car's behaviour with different driving modes - in Sport Plus, the engine, chassis and transmission are all adjusted to make the most of the new power output
What's it like to drive?
Our first taste of the Performance Package took place on a frozen surface at a venue north of the Arctic Circle in Finland. While such conditions can be hugely entertaining they aren't best suited to assessing a car's dynamics, so for an in-depth analysis we'll have to wait until we've tried the car in the UK.
Partnership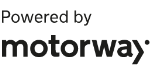 Need to sell your car?
Find your best offer from over 5,000+ dealers. It's that easy.
What the frozen surface is ideal for is experiencing the Macan's various electronic systems in a way that brings them into sharper focus and at more manageable speeds. And with PASM engaged, it's as reassuring as you'd expect, allowing just a little slip on the slalom course (as it would on the road) before managing the grip at each corner to bring the car back under control.
Cycle through Sport and Sport plus settings and that safety net is gradually withdrawn, providing greater insight into the Macan's typically neutral balance. Fully disengaged, it'll adopt some amusing angles, ably brought back under control by the direct steering and by the all-wheel drive system shuffling some power to the front wheels. Testing the Macan back-to-back with a Cayenne Turbo S, the Macan's lighter frame and lower stature only enhanced feelings of nimbleness.
The snow and ice also made it difficult to feel any real improvements in the performance, though like the regular Macan Turbo it's indecently rapid – once the all-wheel drive had begun to hook up (in around third gear). Braking, again, was difficult to assess, but with the optional carbon ceramics there is just a hint of grabbiness to the first prod of the pedal.
Pleasingly, the Macan's various settings can be adjusted individually, allowing you to enjoy sharper throttle response without the car hanging onto gears, for instance, or separating damper stiffness from drivetrain changes.
In essence, the Performance Package feels as capable and entertaining as any Macan, and the car's other qualities (neat styling, a great driving position, a quality cabin) remain the same as ever. We'll test the car on UK roads soon to get a better impression.
Price and rivals
Macan Turbo Performance Package pricing begins at £68,073. While there are no direct rivals for the car at this point (both the Mercedes-AMG GLC43 and Jaguar's supercharged F-Pace start around the £50,000 mark and deliver less performance), there are likely to be a few on the way. The aforementioned Alfa Romeo Stelvio Quadrifoglio will be one, and we're expecting Jaguar to release an R version of its F-Pace at some point, too.