Porsche Panamera S
Porsche's Panamera is big and ugly, but, more importantly, is it any good to drive?
There's every prospect that the Panamera will be a great drive, a very real chance that it will set new standards in its class. But even if it does, I'm not sure I will ever hanker after one. My first in-the-metal encounter with Porsche's five-door 'saloon' was a few weeks ago, by chance, in the underground car park of the Dorint hotel at the Nürburgring. Crouching there in the half-light it looked big, heavy and slightly sinister. Now, glinting in the crisp, clear air outside Porsche's Zuffenhausen works, it looks big, heavy and, well, not very handsome.
Does it matter, though? The Cayenne 4x4 has never been much of a looker but that hasn't stopped it being a success, especially in emerging markets with no sports-car culture to offend. From the presentation we've just been given I get the feeling that the Panamera also has designs on these new markets, especially with talk of its suitability as a chauffeur-driven saloon.
That's just one area of excellence, though. According to Porsche, the Panamera is a car capable of satisfying a number of conflicting interests. Take this, the £72,226 Panamera S, the initial entry-level model. It's a 394bhp V8-engined, 1800kg rear-drive saloon that, with the optional PDK gearbox, is capable of 0-60mph in under 5.4sec and 176mph but returns a combined 26.6mpg. Specified with optional air suspension it is claimed to ride better than a Merc S-class whilst still being 'a Porsche to its core'.
There's no question Porsche has worked hard to make the Panamera excel, to be best in class, but what is its class? Its arch enemy has to be the Maserati Quattroporte, a car that knocks it dead for looks, then there's the BMW M5, Mercedes CLS63 AMG, Audi RS6 (saloon and Avant) and the new Jaguar XFR. And in the future there will be the Aston Martin Rapide and, perhaps, the Lamborghini Estoque, cars that will be in the sights of the 500bhp, four-wheel-drive Panamera Turbo, which will cost £95,298.
Partnership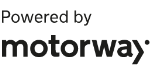 Need to sell your car?
Find your best offer from over 5,000+ dealers. It's that easy.
Unusually, my first experience of this new Porsche is from the rear seat, or should I say one of the rear seats because the Panamera is a strict four-seater, a relatively high transmission tunnel dividing the cockpit down the middle. It's a good place to be. Not at all claustrophobic despite the high-looking waistline, the airy ambience helped by the biscuit-coloured leather of the test car. The cockpit design is a great success, the detailing with wood and polished aluminium finely wrought, and there's a sense of fine quality with perfect stitching and a substantial feel. It's a league ahead of other Porsches. The ride quality on this air-sprung car is indeed very good, while wind noise is muted and road roar largely suppressed. Which is all well and good, but somehow a chauffeur-driven Porsche seems a bit odd. Time to move forward.
As you'd expect, the driver's seat is a good place to be too, the driving position faultless, though the small diameter steering wheel lets the side down a little. It's the same one you find on other PDK-equipped Porsches and thus is not bespoke. The rest of the facia looks good, the familiar five-ring dial pack sitting comfortably in a new environment, the functions and logic of the two rows of switches flanking the gear selector easily grasped. iDrive? Just say no, says Porsche.
The 4.8-litre V8 is a re-worked version of the same found in the Cayenne, with direct injection, reduced weight and increased performance. As standard the Panamera S comes with a six-speed manual but here it's hooked up to the seven-speed PDK transmission. This is more fuel-efficient than the manual, even more so with the Stop/Start feature, a first in this class if you ignore the Lexus LS600h. 
The big V8 is quiet at idle and at a cruise, a little gruff when worked hard, and sends the Panamera up the road with just about enough shove to earn it performance saloon status. This suggests that the 3.2-litre V6, due after the September launch, will probably feel overwhelmed. The PDK is superb, as responsive as in the 911 but even smoother, and it ups its responsiveness when you press the Sport button. However, the car takes a fraction longer than is comfortable to get itself moving after Stop/Start has killed the engine, which it will do when your foot is on the brake at rest.
Initially the steering feels a little light and the brake pedal a tad mushy at the top of its travel, which has you mildly concerned for how it will relate to a decent road. Happily, above town speeds the whole car seems to sharpen up. We found some fast, flowing roads and the Panamera devoured them. Turn in and there's no pause to steady, no second bite, the big Porsche simply goes in clean and absolutely on line – for a heavy saloon it's reassuringly accurate and makes light of its mass. Over difficult, lumpen asphalt it stays calm, the suspension sounding a bit busy at times but the body and occupants gliding along unperturbed. However, what it doesn't do is shrink around you as some big cars do.
Eighteen-inch rims are standard but this car is on the optional 19s with fractionally wider and lower tyres. In the dry, traction feels absolute and cornering grip is impressive too, especially so given that these bespoke Michelins are low rolling resistance items. The air suspension allows some roll, and if you do push to the limit you'll most likely find a little understeer first. I didn't, because I'd forgotten I'd switched stability control off earlier when investigating traction. Fourth time through a long third-gear corner for the camera, with more speed and throttle, the rear slipped wide… and felt fine, the car's mass nicely controlled, the slip neatly gatherable.
Dynamically, all is well then, but is it outstanding, a must-have experience? The optional air suspension (£1272) helps give the Panamera S an impressively broad ride-quality range, from limo cosseting to sports-saloon taut, and in this respect it bests rivals like the Quattroporte and Jaguar XFR. However, its clean, accurate handling and 400bhp shove don't add up to a more thrilling experience when you just want to drive. And then you climb out of the marvellous four-seat cabin and you're reminded how the Panamera looks. For me, that's where it all falls flat. Only a mother could love it.
Find used Porsche Panamera's for sale on the Classic and Performance Car site here.
Specifications
| | |
| --- | --- |
| Engine | V8, 4806cc |
| Max power | 394bhp @ 6500rpm |
| Max torque | 369lb ft @ 3500-5000rpm |
| Top speed | 177mph (claimed) |
| 0-62mph | 5.6sec (claimed) |
| Price | £72,266 |
| On sale | September |