Renaultsport Clio 200 Cup
A Renaultsport Clio 200 Cup joins the evo long term fleet and makes a good impression from the start
Over the moon. That's one way to describe my reaction to getting a Clio Cup for the next nine months. Really bloody chuffed is another. It's my first long-termer, and I can't think of anything else I'd rather have at the moment. As a beginner's performance car it's ideal, because with less than 200bhp going through the front wheels your surname doesn't have to be Barker or Catchpole to go hunting for its limits.
Yet despite its position on one of the lower rungs of the evo ladder, the Clio is probably my favourite out of all the new cars I've driven this year, a group that includes machinery with much more power and presence. Happily, I'm not alone in my love for it, as you can read in this issue's bumper Car of the Year feature.
Taking part in eCoty contributed to a rather busy first few weeks for HK09 DHV, with a hefty chunk of miles piled on by my colleagues hooning it around the Isle of Skye. I can't blame them, as the Clio Cup is absolutely cracking when the going gets twisty. Shame that the majority of my miles in it so far have been mundane motorway work. As well the trip up to Skye and back, the Renault has been my partner for two weekends in the North East and a number of airport commutes for various motor shows and events.
The good news is that it's a pretty accomplished mile muncher. That took me by surprise a little, considering the Cup chassis' sharpness – the springs are stiffer than the standard Clio 200's by 27 per cent at the front, 30 at the rear – and the thrummy 2-litre up front. But the ride is never intrusive and the engine is easily drowned out by plugging in an iPod, making for an unexpectedly relaxed cruiser.
Partnership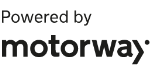 Need to sell your car?
Find your best offer from over 5,000+ dealers. It's that easy.
This car's spec probably helps. We initially fancied a bog-standard £16,115 Clio 200 Cup – a luxury-free hot hatch whose honesty really appeals to me – but what arrived was a £17,115 Clio 200 with the Cup chassis option box ticked (adding another £400). The extra outlay gets you a number of desirables, including climate control, automatic lights and wipers, and keyless entry. As well as the harder chassis, our Clio also boasts a pair of Renaultsport Recaros. At £850 they may sound expensive, but I couldn't recommend them too highly – they're comfortable and, I think you'll agree, rather cool too.
Downsides so far? I'd be nit-picking, but while the Ferrari-esque yellow rev-counter looks fantastic, the speedometer is a bit trickier to read and can take a lengthy glance from the road to decipher speeds. I'm not a huge fan of the Clio's new front end either. It no doubt boosts pedestrian safety but it does nothing for the car's style.
Oh, and at less than 30mpg the indicated average fuel economy hasn't been as high as a large proportion of long-distance cruising led me to expect. I'll blame the road testers on eCoty for that, though…
Running Costs
| | |
| --- | --- |
| Date acquired | September 2009 |
| Total mileage | 4260 |
| Costs this month | £0 |
| Mileage this month | 2332 |
| MPG this month | 29.1 |