Subaru BRZ vs Subaru Impreza 2000 Turbo review
So is the move to natural aspiration and rear drive a step in the right direction for Subaru? Richard Meaden decides by driving the BRZ back-to-back with the legendary Impreza
This should have been an easy story to write. It should have been the feature that cemented the BRZ as our new hero, the moment when Subaru reclaimed its place in our hearts as the purveyor of attainable, desirable drivers' cars. But it's not, and writing this story is proving anything but easy.
It's hard because I'm sitting at my Apple Mac feeling bewildered at how a car received with rapturous praise by some of the more excitable industry commentators has just left me lukewarm at best. Hard because the BRZ was a car I'd been genuinely excited about driving and even toyed with the notion of buying. Hardest of all because I've just stepped from £2000-worth of 15-year-old, near-100,000-mile Impreza Turbo and found it to be much the quicker, more characterful and more exciting car. Suffice to say this is not the story I was expecting to write.
Let's rewind. My time with the BRZ starts on a cold, wet Tuesday night. Catchpole, Bovingdon and Barker (along with the rest of the evo crew) have all had their time with the car, but due to other work commitments I've not been part of the earlier elements of the test, nor have I had the chance to download their thoughts. That's good, because it means I'm coming to the BRZ armed only with what I've read in the weekly magazines, the odd online review and my own level of anticipation fed by years of teaser stories about it and the Toyota GT 86. Needless to say, I'm expecting big things.
First impressions are encouraging, as the BRZ looks more special than pictures had led me to believe. It's small, sharp and has more presence than you'd imagine, while the interior design is funky without being too faddish, with the odd strategically placed bits of leather in this 'Premium' trim car for an added – and welcome – sense of quality.
Partnership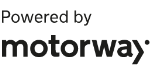 Need to sell your car?
Find your best offer from over 5,000+ dealers. It's that easy.
The drive home is a strange one. I'm immediately underwhelmed by the motor – it sounds tinny at best, thrashy at worst – but the damping, steering and overall sense of structural rigidity and cohesion is notable. With a few wet roundabouts to distract me on the way, I arrive home a little more positive than when I set off, but hardly buzzing.
Next morning I leave home for West Sussex, where I'm due to meet Nigel Balkham, owner of a standard and very tidy 1997 Impreza Turbo. Despite the mixed emotions of my first 20-minute exposure to the BRZ, I'm still excited at the prospect of spending a full day in this, the one and only example on British soil, even though the journey is mostly motorway. Three hours later I'm parked outside Balkham's house, thrilled to see how good his Impreza looks, but genuinely struggling to make sense of my indifferent feelings for the BRZ.
To put it bluntly, if you've driven anything even moderately sporty, the BRZ's performance is limp. Its 2-litre flat-four might well be a marvel of packaging and sit lower than a rattlesnake's gonads for an optimum centre of gravity, but it simply doesn't have enough power or – more critically – torque to deliver anything like the performance it needs.
Now I know this probably sounds like the rantings of a spoilt journo weaned on Zondas and loathe to get out of bed for less than 500bhp, but I can assure you my size nines remain firmly on the ground. I 'get' light, modestly powerful cars and enjoy their infectious enthusiasm for being driven hard. I wasn't expecting an accelerative fireball, but I was expecting a bit of naturally aspirated zip in the manner of a Renaultsport Clio Cup, which for the record has 197bhp and 159lb ft, weighs 1204kg and is a car I adore.
Sadly, despite similar figures (197bhp, 151lb ft and 1202kg), the BRZ has very little urgency or accelerative spark. Instead you have to cane the living daylights out of a genuinely unpleasant engine that emits a teeth-gnashingly awful soundtrack as you grind your way round to 7000rpm. It's a passable performer in isolation, but this lack of guts makes the BRZ one of the least effective overtaking tools I can remember. It's also easy meat for anything with a turbodiesel motor, unless you sacrifice all dignity and attempt your best Kamui Kobayashi impression on the brakes.
The great shame of all this is that the rest of the car is a class act. The steering is direct, quick-witted and very accurate, the brakes have plenty of bite and progression and the damping strikes a sweet balance between tautness and pliancy for a harmonious relationship with the road surface. Its strong grip on dry roads actually means you can carry terrific momentum through the corners without drawing attention to yourself. Conversely you really have to throw it at a bend to achieve a slide worthy of a cornering shot, which is less than subtle and rather defeats the promise of this being a car to enjoy at less than banzai speeds.
As I discovered during my first journey, the wet provides much more scope for enjoying its rear-wheel-drive layout. If anything it's over-keen to break both traction and lateral grip, so the traction and stability systems can get pretty busy. Switch 'em off and it skates and slithers around nicely, but because there's so little torque to call upon you have to use the revs, which robs the BRZ of some progression and requires confident throttle application to balance. In such conditions it's a fun car, but the nasty engine and fundamental lack of performance remain the elephant in the room.
It takes ten minutes in the Impreza Turbo to highlight the BRZ's shortcomings. This, let's not forget, is a 1997 car with the best part of 100,000 miles under its optional 16in Prodrive Speedlines. When it left Japan some 15 years ago, its 2-litre turbocharged flat-four had 208bhp and 214lb ft of torque. By the way it rips along some twisty Sussex B-roads, I'd say they're all still present 
and correct.
This was a car that changed our perception of affordable performance. When it appeared in 1994 it offered Escort Cosworth-beating performance for £17,718 – some eight grand less. I can remember road-testing a very early example for the now long-defunct CarWeek magazine and being blown away by its pace, all-wheel-drive tenacity and unique character. Two years later I ran one as a long-termer on the now long- defunct Performance Car magazine (there's a trend emerging here) and absolutely loved its combination of all-out performance, practicality and cult appeal.
I can't recall driving an early Impreza Turbo since, but all those emotions soon come flooding back. Yes, by 2012 standards the interior is a horror show of hard (if hard-wearing) plastics, but the essential character and performance are as endearing and impressive now as they were all those years ago. The sound of that four-cylinder boxer is as appealingly throbby and off-beat as ever and the five-speed gearbox has a satisfying and distinctive mechanical feel.
The Impreza feels light on its feet too, with a nicely supple suspension set-up and an encouraging sense of wieldiness. The steering is a little heavier than I remember, but there's still that slightly numb zone either side of straight-ahead that rightly drew criticism in contemporary road tests. Nevertheless, you soon feel confident when placing the car into a corner. Start to work it harder and you can sense a bit of scrabble from the front wheels as they claw for on-boost traction, but it's also throttle-adjustable so you can tighten your line or even induce a bit of yaw from the rear if you want some fun. I'd forgetten this more playful side to the early Impreza Turbo's nature, so it's a timely reminder that four-wheel drive needn't mean inert, prescriptive handling.
What's most noticeable is the abundant mid-range thrust available from 3000rpm upwards. That 63lb ft peak advantage over the BRZ is compounded by the fact it arrives 2400rpm sooner, so you really only have to tickle the Impreza's throttle to feel it spool-up and thump down the road. It's a graphic illustration of how torque-to-weight and not power-to-weight makes for a quick, responsive and exciting car on the road. And if you continue to bang the power-to-weight drum, the other slight issue for the BRZ is that, while it's admirably light by today's standards at 1202kg basic, that figure rises by another 60kg once you've added the Premium spec and the auto 'box, making it heavier than the 1235kg Impreza Turbo.
I'm not saying the Impreza is perfect. It doesn't have the BRZ's tight, direct feel through the steering and its brakes are no more than adequate for the task of containing its performance. Perhaps the biggest difference is that where the BRZ feels bespoke like a small two-plus-not-much seater should, the Impreza is very obviously derived from more humble stock. But the fact that the Impreza Turbo is nothing more than a super-heated saloon car never bothered me in the slightest. Indeed all the attendant practicality benefits made it one of the great all-purpose family performance cars. By comparison the BRZ is more of an indulgence. Admittedly one that you could use every day, but only if you have no need for a more practical car, or if you run it as a second car, which means it needs to deliver something special to justify its place on your driveway.
The other issue for the BRZ – and this is the one most motoring journalists are masters at glossing over – is the price. The £25,000 being predicted as the starting point is a lot of money to spend on any car. Okay, so lots of buyers will get a finance deal rather than shell out the whole lot in one hit, but whichever way you cut it, that amount of money will buy you an exceptional new drivers' car, as Jethro Bovingdon's group test has highlighted. And I don't need to tell you that in today's used-car market that same sum throws open an Aladdin's cave of extraordinary metal. Or for a tenth of that you can buy an Impreza Turbo, go much faster and have just as much fun, as Nigel Balkham's car has just vividly proved.
This should have been an easy story to write. The BRZ should have been a car to celebrate. If STI is allowed to inject another 50bhp and 50lb ft – and combined with the manual gearbox – it could yet be just that. For now, though, this car feels very much like a triumph of hype over horsepower. I feel like the Grinch for saying so, but it's the inconvenient truth.
Extra Info
SUBARU BRZ
Engine Flat-four, 1998ccCO2 159g/kmPower 197bhp @ 7000rpmTorque 151lb ft @ 6400-6600rpm Transmission Six-speed automatic (optional), rear-wheel drive, limited-slip differential, ESPFront suspension MacPherson struts, coil springs, dampers, anti-roll barRear suspension Double wishbones, coil springs, dampers, anti-roll barBrakes Ventilated discs, 406mm front, 381mm rear, ABS, Brake AssistWheels 7 x 17in front and rearTyres 215/45 R17 front and rearWeight (kerb) 1202kgPower-to-weight 166bhp/ton0-62mph 6.7sec (claimed)Top speed 143mph (claimed)Basic price c£25,000 (est)On sale Now
SUBARU IMPREZA TURBO
Engine Flat-four, 1994cc, turboCO2 n/aPower 208bhp @ 5600rpmTorque 214lb ft @ 4000rpm Transmission Five-speed manual, four-wheel driveFront suspension MacPherson struts, coil springs, dampers, anti-roll barRear suspension Struts, trailing arms, coil springs, dampers, anti-roll barBrakes Ventilated discs, 228mm front, 230mm rear, ABSWheels 16in front and rear (optional)Tyres 205/50 R16 front and rearWeight (kerb) 1235kgPower-to-weight 171bhp/ton0-62mph 5.8sec (claimed)Top speed 144mph (claimed)Basic price £19,740 (1997)On sale 1994-2000