Best Impreza Colin McRae Edition review – homage to McRae's championship 555 racer
We drive an original Group A Subaru Impreza 555 rally car, as well as the £370,000 contemporary homage Best Engineering has created in its image
For me this will always be the car. Not the two-door World Rally Car rules Impreza that Colin drove in '97 and '98 before leaving for Ford, the Subaru that millions who played the video game associate him with. No. For me, it'll always be about Group A, the car Subaru homologated as the Impreza 555, the Impreza that still made the deep, rumbly, window-rattling roar, the car that looked like the Turbo 2000 road car you could actually buy in British showrooms (as thousands did) right down to the tiny rear spoiler, the car that ignited people's passion for fast Imprezas in the UK, the car in which Colin won his one and only world title. 
The Best Impreza McRae Edition (to give it its full title) is as close as possible a 'continuation' of the car Prodrive designed and built in tiny numbers to win in Group A and principally the World Rally Championship.
So it's not just any old Impreza rally car, and moreover, either through necessity (because the tiny runs of original parts are no longer available) or because he can, Carlo Bolori and his team have improved on the original with the benefit of 30 years of technological progress, yet remained within the boundaries of the original car's FIA homologation documentation.
That's key, because Group A will be eligible for FIA historic rally events from next year, and not using your investment-worthy, historic and valuable original 555 for competitive sport makes a lot of sense. The McRae family have given their blessing, too, hence the car's name. 
I awake on the morning of the test to mercifully dry conditions, and in my head run through the day ahead, the enormity and surreal nature of it yet to fully be grasped by my still sleep-addled brain. We will drive to a location in Italy's Ossola mountains in an area known as The Valley of the Painters, within spitting distance of the Swiss border, where the local constabulary have been kind enough to close a section of road for the whole day so that I can fang both an original 555 and the McRae Edition up and down it as much as we want. 
Partnership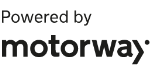 Need to sell your car?
Find your best offer from over 5,000+ dealers. It's that easy.
It's an experience that no rally fan would be able to resist, one that you'll have to read in our 300th issue, which is still on sale here if you wish. For now, enjoy our YouTube video to see and crucially hear what makes the Impreza 555 such an icon, and why Best Engineering's Colin McRae Edition does such an incredible job of channelling the original's magic.
This full feature was first published in evo 300, click on the link to purchase your copy, or to subscribe from anywhere in the world