Suzuki Swift Sport v Abarth 500, Mini Cooper, Ford Fiesta, Seat Ibiza FR, Audi A1 1.4 TFSI and Renaultsport Twingo 133
The Suzuki Swift Sport takes on six of its closest rivals in our £15,000 hatch shootout.
Have a quick mental glance at your personal list of top ten drives and I'd be prepared to bet – pretty much regardless of which stage of motoring life you're in – that one of them will feature a junior hot hatch, similar in spirit (if not necessarily vintage) to the group we've assembled here.
There's definitely one on my roll-call: an early-morning blast across the Scottish borders in a shabby 1.6-litre Peugeot 205 GTI that I'd bought – in lieu of a savings account – after leaving college. I was in my early 20s and the car had just entered its teens, but the roads were almost completely empty. Given the Pug's cheapo tyres and marginal brakes, I'm sure a mid-spec modern diesel could match my pace. But the two hours it took me to get from Edinburgh to the English border – via Heriot, Innerleithen, Eskdalemuir and Langholm – remains one of my defining drives as the well-thrashed 205 delivered an object lesson in chassis balance. As a memory it's right up there with what full throttle in a Bugatti Veyron feels like.
Of course, like me, the hot hatch has grown up and got fatter since its GTI heyday. The quickest of the modern crop are far more powerful and better trimmed, with their handling underwritten by fat tyres and foolproof stability control systems. But they've also moved to a different part of the market, with running and insurance costs to match. Which is why you can make an excellent case that it's the junior category of performance hatchbacks – warm, rather than hot – which get closest to the spirit of the classics. Not only are they based on smaller and lighter cars, they're less able to hide dynamic failings behind whizz-bang performance.
So meet seven of the best of them. All our contenders are priced around the £15,000 mark, all can (officially) return better than 40mpg and – of benefit to younger drivers in particular – five of them have insurance ratings below group 20 on the 50-group scale. Every little helps, as the voiceover puts it.
Partnership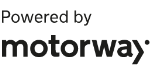 Need to sell your car?
Find your best offer from over 5,000+ dealers. It's that easy.
One car has catalysed this test – the new Suzuki Swift Sport. It carries on pretty much where its predecessor left off, with a more powerful version of the original's 1.6-litre engine – now with 134bhp, 11bhp up on before – its character defined by the fact peak power arrives at a dizzy 6900rpm. There's also a six-speed gearbox in place of the previous five-speeder, plus the addition of electric power steering. It's still a bit of a bargain, though, thanks to a £13,499 price tag.
To keep it honest we've got a Renaultsport Twingo 133. The Twingo is about to be replaced by a facelifted model, but it's long been a firm evo favourite and the class benchmark. Like the Swift, it has a 1.6-litre naturally aspirated engine, producing 131bhp at an almost-as-high 6750rpm. This is a loaded 'Silverstone GP' edition, with various toys and unique silver paintwork, and  it carries a £14,995 price tag, but the basic 'Cup' version offers the same mechanical package for a more frugal £12,210.
And yes, we've also got an Audi A1. It's fair to say that we haven't really gelled with the babiest Audi thus far, finding that the quicker versions suffer from the dynamic inertness that could be medically defined as four-ringitus. But with the 120bhp turbocharged model in Sport trim weighing in at an almost reasonable £15,670, we decided this was a good chance to find out if the basic 1.4-litre TFSI is better than the brawnier versions. This being an Audi, our press car came with a couple of toyshops' worth of extra-cost extras, including an Audi Sport graphics pack designed to make the A1 look like a miniature Group B Quattro. Don't worry, it's optional.
Next is the SEAT Ibiza FR 1.4 TSI. At £16,515 it's more expensive than the A1 – indeed, it's the priciest car here. But it's also bigger, more powerful and considerably quicker than its posher cousin, with a 148bhp 'twin-charged' 1.4-litre engine and a standard-fit seven-speed DSG transmission – good enough for a claimed 0-62mph time of 7.6sec.
Two cars that will need minimal introductions are the Mini Cooper and Ford Fiesta Metal. The second-gen BMW Mini is approaching its sixth birthday, and the recent plethora of bodyshell and engine variants means it's easy to forget what a good car the basic unadorned hatch is. It's well priced in this company too – certainly if you can resist the options – with the £14,840 Cooper coming with a 120bhp naturally aspirated 1.6-litre engine and a six-speed gearbox. The Fiesta is a limited edition based on the familiar Zetec S, sharing the same suspension and body kit but with a mildly boosted 1.6-litre engine delivering 132bhp compared to the standard 118bhp. These are expensive extra horses, though, with the Metal's £15,845 price tag making it the second most expensive car here.
Which leaves only one, the Abarth 500. Most attention – including ours – has been focused on the more powerful (and expensive) versions of the scorpion-badged 500. But, at £14,707, the basic one is something of a steal by comparison with its glitzier sisters. Its less powerful version of the same 1.4-litre turbocharged engine that powers those cars still has 133bhp – and the official 7.9sec 0-62mph time makes it the only car here other than the SEAT capable of breaking the eight-second barrier for the benchmark run.
The simplicity of the hot hatch formula means that it's easy to list the core attributes of a good one. It's got to be agile and responsive, feel light on its feet, and its chassis should prioritise adjustability over outright grip. It's got to be quick enough to be interesting – and to relish being thrashed – but small enough to thread down a narrow country lane at speed in reasonable confidence that you'll reach the far end with a full complement of door mirrors. And most of all, it's got to be fun. You'll notice that 'relaxing', 'cosseting' and 'well equipped' didn't figure on the list.
Which is why I find myself having some initial doubts about Suzuki Sport v2.0 as I drive it to our rendezvous at the Bedford Autodrome. The first Swift Sport had a few gizmos – keyless go stands out – but it was a car that was more about playing games than counting toys. Yet the first thing I see when I get into the new one is a switch for the headlamp washers. This is what should be a pared-down hot hatch, but there's also climate and cruise control, high intensity headlights and seven airbags. Have the priorities slipped?
Not that I'm complaining about the new six-speed gearbox. Cruising in the original Swift Sport was always a noisy affair thanks to the shortness of its five ratios. Sixth in the new car is effectively a motorway gear, knocking the engine back to about 3500rpm at 80mph. Together with what feels like snugger noise insulation, it makes the cabin a far quieter place. Off the motorway and onto smaller roads, it's clear the twin-cam motor positively relishes trips towards the 7200rpm red line. There's also some meaningful feel behind the servo assistance of the new electric power steering, and a pliant, well-damped ride that deals effortlessly with abrasive B-road surfaces.
I'm last to arrive at Bedford. Amongst those already here are Nick Trott, David Vivian and Stephen Dobie, so there's not going to be any shortage of expertise. As a three-decade road tester, Viv has driven every hatch with a temperature above tepid since the '80s, Trott is a serial hot hatch owner, and Dobie has a half-share in an original Clio Williams, still one of the genre's icons.
Although the Autodrome is our base, we're not going out on the track itself. The West Circuit's high-speed corners and smooth surfaces aren't going to tell us nearly as much about this rat pack as the B660, and we've got a carefully selected loop of local roads marked out for appraisal purposes. And when it comes to track time, we've got a suitably scaled-down challenge later on…
I swap straight into the Renaultsport Twingo, wanting to reacquaint myself with the segment benchmark. From the moment you fire up the rorty little 1.6-litre engine it's clear this is a car that's all about driving. It takes well under a mile to realise that, impending retirement or not, it's going to take something special to beat the Twingo. It's not a car that enjoys travelling slowly – the engine feels anaemic and slightly lumpy low-down, the ride has a jagged edge and the tinny stereo struggles to compete with the road and mechanical noise that gets into the cabin. But add speed and it comes good: 4000rpm is where the engine wakes up, 5000rpm is where it gets out of bed and – at risk of snapping this metaphor – 6000rpm is where it downs a morning-strength coffee and really comes alive. In overall terms it's not that quick, a point reinforced by the effort required to overtake diesel rep-boxes, but there's something compellingly Scrappy Doo about the Twingo's let-me-at-'em power delivery: it might not have much punch, but it certainly likes a fight.
Once stoked up, the Twingo crosses country at an impressive rate. All the dynamic cues are in place: gearshift and pedal weighting are spot-on, while the hydraulic power steering gives a properly detailed level of feedback, helped by a relatively low-geared rack. Grip levels are high, but even with the stability control switched on, the back end can be felt coming into play, helping to tip the little car into corners and tightening the line on an eased throttle.
Time to swap again, and I find Viv already singing the praises of the Swift he's just driven: 'Terrific steering, strong engine, sweet gearchange and supple ride. It's just too well honed and polished to be a Suzuki.'
Next, the car I've really been looking forward to driving, the basic Abarth 500. I've never got on that well with the more powerful Abarth versions of Fiat's cutesy city car. Driving them quickly often feels more like an exercise in throttle discipline than a joined-up driving experience as turbocharged torque threatens to overwhelm the front wheels. So a less powerful version sounds promising.
We've borrowed this one from a local dealer – Rockingham Cars in Corby (it's their showroom demonstrator) – and it's a great looking car, with a body kit that adds some much-needed masculinity to the basic 500.
Onto the road, and the Abarth initially underwhelms. Coming straight from the Twingo hasn't helped, but the 500's gearshift feels loose and baggy, the electric power steering is too light and the ride feels under-damped when the suspension is asked to digest bumps at speed. There's certainly plenty of grip – this car is riding on optional 17-inch alloys shod with 205/40 R17 Pirelli P Zero Neros – but it's lacking finesse.
The 500 is a grower, though. The turbocharged engine is a storming little thing, with a fat 152lb ft of torque meaning that it doesn't feel significantly slower than the more powerful 500s at everyday speeds. Revving it produces a suitably rorty soundtrack, and there's a bright orange 'shift up' light to encourage you to keep everything on the boil as the red line approaches. And once you get dialled in to the light assistance, there is some digital feedback coming through the steering wheel, too.
Another swap-around sees editor Trott raving about the Twingo he's just vacated: 'I think that's as close to an original Mini as any modern car has ever got – stiff, responsive and hyperactive. It just wants to play all the time.'
Maybe the Audi A1 can keep it honest. Climbing into the well-trimmed cabin feels like I'm passing into a different, classier universe – not least thanks to a proper driving position. Adjusting the A1's low-slung seat, I realise that I've been pretty much sitting on the Abarth. It's not hard to see the showroom appeal that's seen A1s moving quicker than superheated cakes.
Audi's corporate desire to push DSG at every opportunity means that this is the first right-hook A1 that I've driven with a manual gearbox. Sadly the shift action is ultra-light and has little feel, ditto the steering, and come the first corner there's confirmation that the brakes are similarly over-boosted. Nice engine, though. Despite forced induction, the TFSI motor spins up cleanly and without lag, and seems to enjoy being revved.
Our car has the 'Competition Line' pack (another £1155 to you, sir), which adds bigger, 17-inch wheels and fat 225/35 Bridgestone Potenzas. Which is probably why it feels over-tyred and unemotional, certainly at road speeds, with the quantity of grip giving the chassis an inert dullness and the ride a needlessly hard edge. I've a suspicion that the basic 215/45 R16 tyres would be better.
The frustrating thing is, as editor Trott says, 'You know there's a sparkling little hot hatch waiting to be engineered into this car.' But sadly, this isn't it.
Moving on – and into the Fiesta. Blasting around rural Bedfordshire, the Ford has been pretty much invisible, surrounded as it is by more visually interesting machinery. The Metal shares the Zetec S's body kit, but you'd hardly say it's bristling with visual aggression – it doesn't even get a boot badge to tell you what it is. Inside, the cabin feels dark and low-rent after the Audi; from a driver's perspective 'Plastic' might have been a better model name than 'Metal'.
Still, this is a test of driving – something the Fiesta has always been good at. And on the corners and contours of our rural playground the Metal feels right at home, with spot-on damping, accurate steering and a chassis that's been set up to include both ends in the handling equation. Like the Audi it can feel slightly over-rubbered at lower velocities, but unlike the A1 it's possible to wake it up with higher speeds and bigger steering inputs. Like a corrupt politician, it's more than happy to take a bung – and with the stability control isolated, the Fiesta will lift-off oversteer in a manner that an '80s GTI would be proud of, even on dry tarmac.
There's one big problem, though – the Ford's engine. The basic 118bhp Zetec S barely qualifies as tepid, and despite an additional 14bhp, the Metal's 1.6-litre motor is lacking in both punch and sparkle. Pace needs to be extracted through revs, with the motor feeling tight well before the 6700rpm that peak power arrives at, and all this is accompanied by a noise far closer to that of a blender than a rorty hot hatch. Roll on the ST.
We loved our recently departed SEAT Leon Cupra long-termer – but after approximately three corners in the Ibiza FR it's clear that little of the magic of the Leon has rubbed off on its little brother. On paper, the Ibiza is a proper contender, with the most power here and a standard-fit seven-speed DSG transmission. Build quality is good, too, and the styling unique, even in this company. But on tarmac, where it counts, it struggles against this competition. The chassis and and steering feel inert, and the handling balance offers little more than understeer at the limit.
Upside? Well the SEAT's certainly not short on ultimate firepower. The engine revs cleanly and pulls hard, with strong urge from little more than idle (the peak 162lb ft of torque is available from just 1250rpm), with rapid progress helped by the speed of the excellent DSG 'box. But while there is a fair amount of debate about the relative positions of all our other contenders, at this stage it looks likely that the Ibiza will be propping up the tail end of the group.
So what about the Mini Cooper? Familiarity might have bred indifference to the 'R56' Mini, and it's certainly easy to overlook the cooking versions, something I'm guilty of myself. It's a few years since I last drove a basic Cooper, and although a claimed 9.1sec 0-62mph time makes it (officially) the slowest car here, there's still plenty to like about the way it does its thing. It needs to be worked hard to give its best, but the engine certainly feels far better being revved than the Fiesta's.
One surprise is that our test car arrived wearing Bridgestone Blizzak winter tyres, and not only do they work extremely well on both the dry and damp surfaces the day produces, they also give the Cooper's ride a compliance missing with the normal summer-spec runflats.
Throughout the day, pretty much everyone steps out of the Mini singing its praises. But although it's undoubtedly a classy performer, it's hard to see the Cooper as a true entry-level hot hatch – there's a level of dynamic detachment you never quite get beyond, especially when it comes to the linear weighting of the electric power steering. It's relentlessly competent, but it's missing the X factor of a true hot hatch.
Before long it's time to head off for our slot on track – at the Daytona karting centre in Milton Keynes. To complete the circle, I swap back into the Swift Sport. It might have felt soft-edged in direct comparison with the Twingo, but time spent with the blunter end of the field has really sharpened its case. The chassis gets better when you add pace, and there's a near perfect match of front- and back-end grip. It's not a hooligan hatchback, not a car that's ever going to encourage you into acts of lunacy. It's a tool rather than a weapon, a car with the dynamic depth to back you up when you want to press on, pretty much regardless of how hard. The added refinement is just a welcome bonus, even if headlamp washers do seem like a step too far.
Daytona is huge fun, if not the most relevant test of any of our challengers. At nearly three quarters of a mile in length, it's a big kart track, and although it feels unsurprisingly narrow in real cars, it's got enough contours and cambers to make things interesting – plus a near total lack of run-off. Low-speed corners are a stern test of front-end grip and handling balance; joining them up without constantly downshifting into first is a good way of measuring engine flexibility, and scrubbing speed off is a constant challenge for the brakes. And, come on, would you turn down a chance to go haring around a kart track in a supermini?
The Swift does a reasonable job, all things considered. The engine's lack of low-down urge tells against it, but it feels light and responsive when asked to cope with this strange, alien challenge. By contrast, the Twingo is supreme in this slightly unlikely crucible, especially with the stability control off and the back axle working enthusiastically to turn the car in and keep it on a chosen line. Everyone who drives it emerges grinning and, although we aren't timing laps, it certainly feels like it's the quickest.
More surprising is the way the A1 rises to the challenge, mining the grip of its fat tyres and resisting understeer well. But the real revelation is the Abarth 500: it's decent on road, but it's great around the Daytona track, with the 'TTC' (Torque Transfer Control) quasi limited-slip diff really helping to haul it around the tighter turns.
Honourable mentions go to the Fiesta and Mini. The Ford is great to steer, but feels even more underpowered than it does on the road – and it starts to run out of brakes after a couple of quicker laps. And the Mini manages to find extraordinary grip from its winter tyres. But even track speeds can't wake up the SEAT's inert chassis.As Daytona's floodlights come on, it's time for us to vacate the track, which means it's also the moment to decide the relative positions of this disparate pack.
Last place is easy. Sorry, SEAT, but the Ibiza doesn't get close to the high standard being set here. Next is the Fiesta: too slow, too expensive and just not special enough. Ranking the midfield gets harder, but the Mini ends up finishing ahead of the A1 – although neither really delivers what we'd expect from a proper performance hatchback.
The Abarth 500 finds itself on the bottom step of the podium, largely on the strength of the size of grin it leaves on people's faces. It's not perfect, but it's never not fun. Which, if you've been keeping count, leaves only two: the Renaultsport Twingo and the Suzuki Swift Sport. The Renault is undoubtedly the purer drivers' car, and it has set the benchmark for its soon-to-arrive facelifted successor very high indeed. But it's not a car that knows how to compromise, and we know from past experience that living with one on a daily basis can get tiring.
The Swift has left us struggling to 
spot the flaws: every bit as entertaining as the Twingo when you're really pressing on, as a bonus it's also painless on longer journeys and as an everyday proposition. It's the cheapest car here, but it's also the best all-rounder. And that's a win-win in anyone's book.
With huge thanks to Daytona Milton Keynes 
(www.daytona.co.uk) and Rockingham Cars Corby (www.rockinghamcars.co.uk)