Vauxhall VXR
Suspension updates and another 25bhp for hot Vectra
Does anyone remember the E36 M3 saloon? For the benefit of those who can't, it was an intriguing and appealing combination of the flashier M3 coupe's prickly six-cylinder power and entertaining rear-drive chassis, with an added pinch of practicality and a pleasing cloak of visual discretion. It sold in handfuls…
Why am I reprising an obscure and short-lived BMW saloon? Because it illustrates perfectly the collective mental block we car enthusiasts seem to have when it comes to high-performance mid-sized four-doors. For some reason we just don't get them. Imprezas and Evos are notable exceptions, of course, but throw us the keys to a Legacy, Mondeo or, yes, a Vectra VXR and it's as though you've invited us to an accountancy convention.
Unfair? Quite possibly. As we discovered in our group test of the original Vectra VXR (090), it's a genuinely accomplished, rapid and entertaining car. On the right side of £25K, it's well priced too.
Since then Vauxhall has revisited its range-topping Vectra. Visually there's nothing to distinguish new from old, but with comprehensively revised suspension and increased power and torque outputs from its turbocharged V6, the updated VXR should be even faster and even more capable.
Even fitted with optional 19in alloys and assorted VXR styling addenda, the Vectra isn't the most prepossessing machine. Those big headlights give it a goofy, mildly startled expression, while the slabby sides do little to disguise the Vectra's substantial bulk. The lowered stance, spotlights and twin tailpipes suggest performance, but it's a hard sell.
Inside you'll find attractive Recaros trimmed in black leather, simple but slightly clunky-looking switchgear and an array of heavily embellished instruments daubed with plenty of red paint. The trademark VXR gearknob retains the uncomfortably abrasive stitching, while the thick-rimmed steering wheel has perforated grips, presumably to aerate palms rendered sweaty by grappling with the VXR's rippling 276bhp and 262lb ft of torque.
Partnership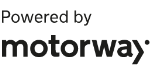 Need to sell your car?
Find your best offer from over 5,000+ dealers. It's that easy.
That's a considerable task for a front-wheel-drive chassis, and while the Vectra generates impressive grip and strong dry-road traction, there's a sense of detachment and numbness for the first few degrees of lock that you can't help thinking is an in-built compromise designed to save you from Focus RS-style arm wrestling and general unruliness.
That's a shame, for once you've got the Vectra pointed into a corner you regain some feel, and with it comes a much-needed sense of connection. Once you understand the VXR's traits, you can enjoy its composure and control. Pressing the Sport button sharpens the electronically controlled dampers, which are new, as are the front springs. You need a smooth road to appreciate the benefits, though, for while undoubtedly keener, the chassis has an uncanny knack of sniffing out road imperfections in Sport, and progress can feel decidedly choppy.
Unfortunately, as with the Astra VXR, the Sport button also meddles with the throttle, turning sweet, progressive delivery into a hair-trigger rush of premature power. Best to leave well alone and revel in the smooth, sonorous V6's barrel-chested power, which is undoubtedly the Vectra's trump card. Bench racers will appreciate a top speed of 161mph and a 0-60 time of 6.1sec, while peak torque on tap anywhere between 1800 and 4500rpm will appeal to the more cerebral petrolhead. Be in no doubt, whether on M-ways or B-roads, the VXR makes effortless, extremely rapid progress.
It's always going to struggle in the face of BMW's polish and prestige or the raw 'want one' appeal of an Evo, but the fact remains that, easy though it is to overlook, the Vectra VXR is a quick and credible saloon.
Specifications
| | |
| --- | --- |
| Engine | V6, 2792cc, 24v, turbo |
| Max power | 276bhp @ 5500rpm |
| Max torque | 262lb ft @ 1800-4500rpm |
| 0-60 | 6.1sec (claimed) |
| Top speed | 161mph (claimed) |
| On sale | Now |