Honda NSX
It's been a long, long time coming, but the new Honda NSX is finally amongst us and, unusually, is heading into eCoty as a relative unknown. Only Henry Catchpole has driven it from evo, and then albeit it briefly, and mainly on a track. As such it arrives surrounded by an air of old-fashioned mystery, once prevalent amongst Japanese performance cars in the early days of grey imports; the Beast from the East – or the west coast of America to be more accurate – that may just take the competition in 2016 by storm.
Refreshingly, the NSX isn't like other supercars at its £130,000 price point. In fact, with its combination of internal combustion engine and electric motors (one between the engine and the nine-speed gearbox, and two on the front axle), four-wheel drive and hybrid capabilities, it's easier to see the car as a cut-price Porsche 918 Spyder than a rival to an entry-level McLaren, or a Porsche 911 Turbo.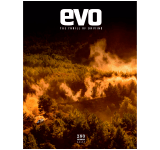 Subscribe to evo magazine
Subscribe today to have every issue of evo delivered straight to you. You'll SAVE 39% on the shop price, and get evo for its original cover price for a whole year!
> Read: Honda NSX review - was it worth the wait?
With a combined power and torque output of 573bhp and 476lb ft respectively it certainly makes the numbers, even if like all hybrids there's a weight penalty to swallow – in this case 1,725 kg. But in the finest Japanese tradition it also has a killer acronym: SH-AWD, or Super Handling All-Wheel Drive. And Direct Yaw Control. Henry was impressed: 'On track, as on the road, the NSX felt instantly approachable. It's easy to work the front into a corner and if you choose to trail brake then you can happily have the rear of the car moving under momentum.'
The acid test for the NSX will be whether it gets under the skin of our eCoty judges. The numbers speak for themselves, and no one is under any illusion that it won't be anything other than extraordinary quick, but it's a heavy car laden with technology and that kind of machine often doesn't satisfy in an emotional sense. eCoty is all about how a car makes you feel when you drive it, so the NSX will need to put more than merely big numbers on the dial if it's to march up the scoreboard.
Lamborghini Huracan LP580-2
Can we mention the Lamborghini LP580-2 without referring to the dreaded word "understeer"?
That's because so far the Huracan LP610-4 has garnered this decidedly unfortunate reputation for pushing straight on in a corner, which has clung to its chiselled exterior with all the ferocity the Internet can muster. It's not true, of course, as Jethro Bovingdon ably demonstrated in an evo film earlier this year, but by the same token the Huaracan could probably afford to be a little more playful in its demeanour. Lamborghini has so far played it a bit safe with the setup, electing to look after its wealthy clientele at every turn.
But there is so much potential here, partly, because so much about this car is already very 'right' indeed. From its screaming V10 and savagely swift gearchange, to the comic book drama of its switchgear and, naturally, the sheer buzz from having the raging bull badge on the nose. The Huracan is a modern supercar that successfully channels much of the drama found in the type from previous decades, but with the usability of a modern car. In a world dominated by downsized turbocharged engines, that has to be an entirely positive thing. The rear-wheel drive LP580-2 - substantially cheaper at 'only' £160,000 - might just be the car to unleash the Huracan's mojo.
> Read our full review of the Lamborghini Huracan here
The stats say the LP580-2 is 33kg lighter than its all-wheel drive sibling thanks to the loss of those front driveshafts, although power is sadly down slightly to just 572bhp. Oh well. Given the regular Huracan feels substantially faster than its claimed outputs, the LP580-2 is unlikely to feel underwhelming. Ceramic brakes have been moved to the options sheet, and the suspension setup has been rethought, too, in the name of a more 'fun' experience.
We came away with some reservations after the international press launch, finding the chassis and electronic systems still a little way from our liking. But at its core, the LP580-2 is a riot. 'Of course a ferociously fast Lamborghini screaming into oversteer is quite something to experience. Fun? Oh yes.' So opined Jethro. Who'd bet against the big-hearted Lambo causing a stir on eCoty this autumn?
McLaren 570S
When McLaren announced its Sports Series, headed by the 570S, there were those who wondered if the firm wasn't stretching its core components a bit too far. Would it be a case of Russian dolls diluting the appeal of the cars at the top of the range, given the Monocell and twin turbo V8 would essentially stretch from entry-level 540C right up to the P1 GTR?
But this is a car company on top form, and all within a remarkably short timeframe. McLaren knew exactly what it was doing, and the result has been an avalanche of five-star reviews and some of the most exciting cars in recent memory.  
The 570S might be the 'junior' McLaren, but this is still a relatively light mid-engined car that boasts 562bhp and 443lb ft of torque, with a 0-60mph time of only 3.1 seconds and a top speed of 204mph. So much, then, for the word 'junior' in modern supercar parlance.
In fact, given the 570S is longer, wider and taller than the 650S, this isn't really a baby McLaren at all, rather a more useable, everyday kind of mid-engined supercar. It has a little less power than its more expensive stablemates, none of the active aero tech, and utilises conventional anti-roll bars rather than the interconnected ProActive Chassic Control system found further up the range.
> McLaren 570S review - alert, engaging, better than a 911 Turbo?
Dan Prosser was certainly a fan this year, declaring in his review:
'The 570S has the sweetest chassis of any car in this class,' while praising at the same time its excellent everyday ride comfort.
Compared with its obvious rivals, the Porsche 911 Turbo and Audi R8, the McLaren offers exotic construction and a wonderfully bespoke interior. That it's a little awkward to climb into – despite revisions to the Moncell's sills – and sounds surprisingly dull from inside the cockpit, doesn't look like too severe a handicap.
Last year the 675LT came within a carbonfibre splitter of scooping overall honours, to the point were voices were raised in the final debate and beer nearly spilt. Can the 570S go one better this year and take McLaren's first eCoty gong?