Aston Martin Vanquish review and pictures
New eight-speed gearbox and revised chassis set-up revitalise British supercar
What is it?
The revised Aston Martin Vanquish, fitted with a ZF eight-speed automatic 'box and a chassis set-up that is said to be a 'game-changer in terms of dynamism'.
I'll never forget how sorry I felt for the Vanquish when it rolled off the back of a trailer at our hotel near Modena last year. It looked gorgeous, of course. But it was soon to be subjected to a mauling. Finished in the dynamic-sounding but rather traditional Volcano Red with cream leather, this was a Vanquish trading more on its GT credentials than its supercar dynamics… Next to the shark-snouted, aero-sculpted Ferrari F12 we'd brought to test it against, the Vanquish seemed hopelessly outgunned. Then a matt black Aventador arrived and I almost wanted to edge the Aston back onto its trailer and send it on its way.
Two days later, the Aston hadn't been mauled at all. It wasn't as sharp as the hyper Ferrari nor as wildly fast across the ground as the Aventador, but although initially overwhelmed it had worked its way into the affections of everyone who drove it. Its balance, gorgeous steering and sonorous V12 combined to make a deeply appealing package. In the end it was beaten but unbowed. We concluded that it needed a new gearbox – and fast – and a little more aggression to bring out the sportscar within.
Technical highlights?
The new gearbox – here labelled Touchtronic III – is familiar from myriad applications but this is the first time it's been fitted as a transaxle. Aston Martin claims gearshift speeds of as little as 0.13 seconds (with the Sport button depressed and when in manual mode) and the shorter lower ratios and taller final drive bring improvements in acceleration, top speed and economy. With a new launch control function the Vanquish hits 60mph in 3.6 seconds, a half-second improvement, while its top speed has increased from 183mph to 201mph. Manipulating the relationship between the 5.9-litre V12 and the ZF is a new Bosch engine management system. As well as greater response and more scope for DSC tuning, the new system releases a tiny bit of power – 568bhp up from 565bhp and 465lb ft up from 457lb ft. Still a world away from the F12 or Aventador, but at £192,995 it's nearly £50,000 cheaper than the Ferrari and £67,000 less than the Lamborghini.
What's it like to drive?
Immediately the Vanquish feels like a car transformed. Whereas before the gearbox always felt like a weak link, now it's central to the Vanquish's personality: smooth and almost invisible at low speeds and then fast and punchy when you call for a maximum-revs upshift. You can sense it's making the most of the V12's might, too. Okay, so 568bhp is nothing more than ordinary at this price point these days but in isolation it's hard to believe many people would want considerably more. The Vanquish still needs some revs to feel truly like a supercar but over 4000rpm or so it really flies and the new shorter ratios mean you can access that creamy, precisely delivered torrent of power readily. The 'box still lacks the scintillating response of the very best dual clutch transmissions but it's close… and a million miles from the previous six-speed effort. The whole car has a new energy and tension.
Partnership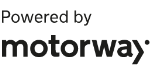 Need to sell your car?
Find your best offer from over 5,000+ dealers. It's that easy.
That immediacy of response is felt elsewhere, too. As ever the Vanquish has been thoroughly evolved, from a revised steering system to a new brake booster system for the ceramics and those new springs and dampers. They're not kidding about the 'game-changing' nature, either. The Vanquish is 15 per cent stiffer at the front and 35 per cent stiffer at the rear. That's a big hike and reveals Aston's desire to really elevate the Vanquish to the next level in terms of excitement and precision.
As before, the Bilstein dampers have three modes. Unlike before, however, you won't immediately want to skip Normal and head straight for Sport or Track. The ride feels much firmer and despite claims about a new torque tube reducing road noise, the 305-section P Zero tyres thrum away on coarse surfaces. That's ok though, because the steering is even sweeter than before: Clean and perfectly weighted and with real, genuine feedback. And although you feel more of the surface through the seat you also sense the added agility every time you aim the Vanquish's nose towards a corner. It doesn't feel as light and pointy as an F12 but there's a really natural athleticism here and it's the more intuitive car to just jump into and drive quickly.
Over some pretty rough roads up in the Highlands the Vanquish shines in some areas and is wrong-footed in others. The way you can pour it into a corner, feel the front tyres load up and then start to slip, and play with the balance with the throttle, is lovely. There's more precision to the way the rear differential works, less scrappy inside rear wheelspin than previously and greater resistance to body roll, too. However, to really tie down the chassis you need to select Sport mode for the dampers and accept that the ride is going to give you more than a few jarring thumps. Over the most testing roads the Vanquish can be quite a wild ride and that makes utilising the new agility difficult… The front end will bite but the stiff rear axle can feel unsettled. I'm glad Aston has ramped up the aggression but the new Vanquish feels a little lacking in fluency at times.
Anything else I need to know?
Away from the demands of Scotland's ravaged B-roads, the Vanquish is altogether more composed. On wide, fast sweeping A-roads it feels imperious, indulgent and a very special place to spend time. Thankfully the depth of appeal we discovered in Italy last year has been retained. It's still a car that takes time to fully appreciate and the added agility comes at a price in terms of comfort and, sometimes, fluidity. Yet that wonderful V12, the new sweet-shifting 'box and the information that flows through every pore of the Vanquish makes it a hard car not to love. It's no F12, but it's a pretty mighty Aston Martin.