Audi R8 review – living with one
evo editor Stuart Gallagher had the tough job of finding out what six months of Audi R8 Performance ownership was like...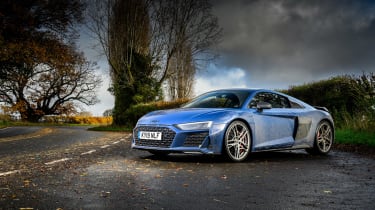 I never did make 12,000 miles in evo's R8 Performance Carbon Black, falling 11 miles short for no other reason than Audi wanted its supercar back and I couldn't face covering another 11 miles in central London on the day it returned. But being the custodian of a 611bhp mid-engined V10 supercar for the best part of a year was never a hardship, every one of those miles making you feel you were in something special. 
We made the call to run the Performance over the regular 562bhp R8 prior to the latter finishing on the top step of the podium in our Porsche 992 Carrera group test (issue 261). This wasn't the first time the R8 has claimed a 911 scalp, but perception is that the Porsche is unbeatable and all others are runners up – before, during and after any such test. For the R8 to come out on top, while unexpected, was roundly deserved. 'In boxing parlance the R8 wins on a narrow majority decision rather than a knockout blow,' concluded Dickie Meaden, the referee of said test. 
Where that group test-winning R8 and our R8 Performance differed was under the aluminium skin, and not just in power output, for our car was fitted with the £1350 Dynamic Steering option, which in the past has caused a few issues for evo with fast Audis (and Lamborghinis). One thing this long-term test proved was that these systems are constantly evolving, and more often than not for the better. Helped by Audi Sport not chasing a super-alert and hyper-sensitive rate of response, the R8's steering was always consistent and linear on the road. Feel wasn't great and more weight wouldn't have gone amiss, especially in lower-speed turns when it would often feel as if the front tyres were floating over the surface rather than clawing at the tarmac. A combination of low tyre temperatures and cold mornings could exacerbate this sensation, making those front Michelins feel overinflated such was the lack of resistance during the first degrees of lock.
Partnership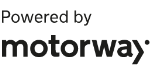 Need to sell your car?
Find your best offer from over 5,000+ dealers. It's that easy.
But generally speaking, on the road the latest Dynamic Steering was a considerable step in the right direction compared to previous iterations. However, on track it still left you wanting more: precision, feel and feedback primarily, and there were times you found yourself more in tune with the car's rear axle than its front. Which was a little strange, but could be resolved to some extent with some tyre pressure tweaking.
With optimal temperatures and pressures, however, the R8 was everything you would expect and hope a car of its ilk to be on the road. That enigmatic V10 engine was capable of producing violent performance, and you'll be pleased to hear that it was at its least impressive when pressed into mundane drives such as airport runs and city commuting. Yes, it could do it, but it felt like you had selected the biggest hammer to drive the smallest tack through the softest wall of plaster. It was when the opportunity arose to dial the engine up to Dynamic or Performance mode that it delivered its exhilarating all. McLaren's turbocharged V8s feel stronger, punchier and more powerful (probably because every car we test feels likes it has a minimum of 800bhp) but the cultured tones and measured delivery of the R8's two banks of five naturally aspirated cylinders made for an engaging and rich experience few other engines can deliver. Balancing the R8 on the throttle as you glided through a series of corners, the engine in its sweet spot and ready to let rip the split-second your right foot squeezed the throttle to its stop was intoxicating. 
Combined with great balance and a body with a generous amount of lean to build against, the R8 remains a calmer supercar than many, but no less involving or rewarding. Crucially, it had that 'early morning drive for the sake of it' appeal.
Dynamic Steering wasn't the only option fitted. £3150 provided LED headlights with laser full beams, and as winter kicked in these came into their own, the clarity of vision provided remarkable. On more than one occasion they saved one of the R8's 20-inch Pilot Sport 4 S tyres from a terminal encounter with a pothole due to the surface definition they imparted. Cost options often look pricey during the ordering stage, but these lights were worth every penny. 
Less convincing was the £2500 charged for Alcantara headlining and the further £2900 for a full leather package. Shouldn't these be standard on a car with a £154,100 retail price? However, the £250 storage bags fixed to the engine bulkhead behind the seats proved invaluable on a trip to the N24 with a photographer who doesn't understand how to pack lightly. 
R8s have a bit of a bad rep amongst the supercar cognoscenti. Many can't get beyond the badge, take a look at the price and head to more established makes and models. And I get that; not everyone wants their supercar to be an everyday all-rounder or have a three-door hatchback as a family member. But these people are missing out, because the R8 remains as credible today as it did back in 2007 when it first toppled the 911, and it still runs rings around its Lamborghini cousin.