Audi R8 review – a scintillating V10 supercar
Standard or Performance, coupe or Spyder – the current R8 is a quality, exciting and thoroughly involving supercar
If the Audi R8 was nothing more than a naturally-aspirated, 5.2-litre V10 engine plonked into a rudimentary chassis with a hastily thrown-together drivetrain, it'd still be a quite spectacular car. So phenomenal and spine-tinglingly sensational is its motor as it spins over 8000rpm, you forget almost every other aspect of Audi's everyday supercar.
But it's more than just an engine. So much more. Not only does it look as dramatic (although, perhaps not as pure as its predecessor, despite a recent facelift), it also has a beautifully simple yet quality-feeling interior, a dual-clutch gearbox that responds instantly to your inputs, masses of grip and composure, and it is, despite all this incredible proficiency, still delicate and exhilarating to drive.
Recent updates have given the R8 more power and torque, and also refreshed the styling to a degree – fairly successfully in our eyes – with more changes promised under the skin. By and large though the R8 remains at the apex of usable, everyday supercars, with few sacrifices in terms of pure excitement.
Audi R8 in detail
> Engine, gearbox and technical specs - A 5.2-litre, naturally-aspirated V10 in two power outputs, with a standard seven-speed dual-clutch automatic. One of the most evocative engines on the market.
> Performance and 0-60mph time - The R8's outright performance is absolutely blistering but particularly so in the aptly-named V10 Performance. If anything, with that V10 soundtrack, it feels faster than it is.
> Ride and handling - Agile and poised, and happy to play on cue. Dynamic Steer isn't perfect, but it's better than it was.
> MPG and running costs - It's a supercar, so expect supercar costs. Fuel economy isn't bad for a 5.2-litre V10 but hardly parsimonious, and tyres can be expensive.
> Interior and tech - As much as that engine, the R8's real masterstroke is its cabin. Great driving position and view out, high quality, and lifted by Audi's Virtual Cockpit dials.
Partnership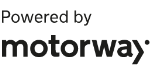 Need to sell your car?
Find your best offer from over 5,000+ dealers. It's that easy.
> Design - Perhaps not quite as distinctive as its predecessor, but it still attracts mostly positive attention.
Prices, specs and rivals
The 2019 Audi R8 starts at £128,200, while the V10 Performance climbs to a basic price of £154,100. To both of those numbers you can add a £630 delivery charge, £2070 in VED and a £55 first registration fee, and then however many thousands extra for Audi's long list of optional equipment – everything from £3150 for laser headlights to £2500 for a diamond-stitched Alcantara headlining. Naturally, some options are more useful and desirable than others…
This pricing either sounds a little steep or an absolute bargain, depending on which angle you're coming at it from. Certainly, it's more affordable than the R8's close cousin, the Lamborghini Huracan, starts at £206,000, so you could think of the R8 as a Huracan for less than three-quarters the price.
On the other end of the scale you have the R8's conceptual rival in the everyday sports car stakes, the Porsche 911. In latest 992 Carrera S form it begins at £93,110, illustrating that only marginally less performance (3.7sec to 62mph and 191mph), plus the kudos of the Porsche badge, can still be had for less outlay. It's still the car in this segment to beat for usability, but isn't yet as exciting as the R8 until the Ts, GTSs and GT models begin to appear.
McLaren's Sports Series cars are worth consideration too. Even the basic 540C had the measure of the R8 (and 911 Turbo) last time we got them together in 2017, and the 570 models are every bit as explosively fast as the R8. Some of their idiosyncrasies will irritate where the R8 soothes, but for interactivity, fun and for making people stop and stare, they're right up there.
> McLaren 540C vs Porsche 911 Turbo vs Audi R8