Audi S3 (2013-2020) review – as the posh hot hatch enters its twilight years, is it still worth a look?
The Audi S3 is fast and well built, but lacks the character or outright handling brilliance so many in this class portray
The Audi S3 was arguably the first of its type back in 1999 – it was a posh, capable, all-wheel drive hot hatchback that appealed on image as much as the driving experience. In 2019, 20 years since the original S3 arrived with that unique combination of attributes, the all-wheel drive hot hatch with around 300bhp and a premium badge is now one of the most hotly-contested micro-segments – and one that on first sight still seems to suit the S3 rather well.
But peer behind the S3's perfectly-formed interior, sleek design and quad exhaust pipes the car underneath has always struggled to appeal in these pages. All the ingredients are there, but somehow, its rigid personality never quite grabbed our attention.  
> Click here for our review of the Volkswagen Golf R
The 2019 Audi S3 has been given an update to comply with new emissions regulations, which has resulted in a loss of 10bhp, thanks in part to the inclusion of new particulate filters in the exhaust system. But there is still much to like about the S3, namely its GT-in-miniature aspirations, and the way it democratises performance, and a premium German badge like few others.
Audi S3 in detail
Prices, specs and rivals
Part of the Audi S3's 2019 update was the removal of both the three-door body shell and the standard-fit manual gearbox. As a result, the new S3 is only available in five-door Sportback, four-door saloon and cabriolet forms, all with standard dual-clutch S-tronic transmissions. The range starts from £37,020, which is more or less how much it was before in an equivalent specification. Standard equipment is strong, with LED headlights, Nappa leather trim, 18-inch wheels and Audi's older-style click-wheel MMI infotainment system.
Partnership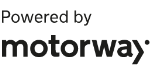 Need to sell your car?
Find your best offer from over 5,000+ dealers. It's that easy.
But where the Audi S3 once occupied the very pointy end of hot hatch pricing, today it actually seems quite reasonable as rivals continue to grow in price. The closest to the S3 in size, price-point and power is the new Mercedes-AMG A35 – a new rival with a near-identical power figure and projected customer. It's certainly not a direct replacement of the raucous, previous-gen A45 – that's still to come. Instead, the A35 has its crosshairs aimed at the S3's wider audience base. At £35,595, it's also around £1500 less expensive than the Audi, but even a subtle dip into the options list will cause the A35's list price to grow rapidly.
> Click here for our review of the Honda Civic Type R
From within the Volkswagen group, the £36,150 Golf R is surely responsible for many lost S3 sales, as it has found serious resonance with buyers in its Mk7 form. Somehow, despite VW's lesser badge, its appeal is deeper. The interior is not quite as plush or sleek, yet works with greater clarity, and the supposedly identical underpinnings have more character. Another enemy from within is the £35,305 Golf GTI TCR, which may have a lower power figure and front-wheel drive chassis, but is a more distinctive and marginally more involving package than the R – and definitely more so than the Audi.
If the Audi S3 is nearing pasture, the BMW M140i is already on the butcher's board. The rear-driven, six-cylinder flagship is no longer available for order from the factory, but can still be had as a new model from stock. The M140i might be old, and lack a degree of finesse, but it remains, and will continue to remain a unique proposition in the class – the incoming all-new BMW M135i will be a clean-sheet redesign, with a new front-biased chassis, all-wheel drive system and 302bhp four-cylinder turbocharged petrol engine. Sound familiar?
From here, there are still plenty of other offerings with varying levels of performance focus. At £33,550, the Civic Type R GT remains a wonder of front-wheel drive performance cars, with a level of competence, composure and involvement unmatched in the hot hatch segment. It may lack quality and portray a rather different image to the Audi, but for thrills, little, if anything – regardless of price – can match it.
The Renault Megane RS is a more extremist proposition, with standard versions lacking enthusiasm, and those fitted with the Cup suspension package, including the more powerful Trophy more intense, riding like its dampers are full of sand. Push hard and the Megane starts to reveal its inner talents, but we suspect we're still yet to see the best from it as a road-going hot hatchback.