Porsche Panamera vs BMW M5, Jaguar XFR and Mercedes E63 AMG - Porsche Panamera vs BMW M5, Jaguar XFR and Mercedes E63 AMG: On the road
We test the Porsche Panamera, BMW M5, Jaguar XFR and Mercedes E63 AMG on some of evo's favourite roads.
Time and distance. That's what these cars thrive on, and you need to invest plenty of both if you're to really get to know them. For evo's tame tester, Andy Wallace (we only ever use Le Mans, Daytona and Sebring winners as road-test assistants…), time and distance will be two things he'll see plenty of today. While the rest of us start our Friday morning knowing we need to pack our overnight bags and be in the seaside town of Lynton in Devon for dinner, Wallace will be hammering his way up from Pau in the foothills of the French Pyrenees, from where he's just collected the M5, to catch a 10pm ferry from Caen to Portsmouth. It's quite a trek to do in one hit, but if anyone's up for a dawn-till-dusk stint it's Wallace. I just hope he doesn't pee in the driver's seat…
While the BMW devours France, I'm working my way across the Midlands and down towards the Somerset/North Devon border in the new Mercedes E63. Ironically, much of my route will be on the M5 motorway, which only serves as a constant reminder as to the AMG's main rival. Now sporting a 5.5-litre bi-turbocharged V8 in place of the fierce, naturally aspirated 6.2-litre V8, the E63 is fabulously over-endowed, especially with the optional (£6495) AMG Performance Package Plus as fitted to this car, which boosts power from 518 to 550bhp, and torque from 516 to a stonking 590lb ft.
Despite plenty of tweaks and trinkets to catch the discerning eye, the E63 remains a stealthy and discreetly purposeful device. Inside, there is an angular design theme that harks back to Mercs of old. The steering wheel is a rather odd 50-pence-piece shape with a pair of coolly tactile metal gearshift paddles behind the spokes. Optional Nappa leather swathes the sports seats, while fillets of carbon enhance the dash, centre console and doors. It's a comfortable and classy cabin. But then at £93,425 including options (up from a standard list price of £74,695) so it should be.
Partnership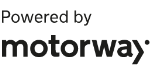 Need to sell your car?
Find your best offer from over 5,000+ dealers. It's that easy.
Starting an AMG Benz is always a treat and the new E63 is no exception. There's not the same raucous fanfare as the old naturally aspirated engine, but what it loses in cackling decibels it gains in a menacing rumble underscored with a deliciously lazy whistle of turbo vanes gently spooling in their housings.
There are four modes for the transmission and three for the damping, plus an AMG button that's basically a quick key to a more hardcore combination of settings. Initially I just want to get some miles under the 19in alloys, so I stay in Comfort and mooch onto the motorway. It's a good decision, for the E63 really does make mincemeat of motorway miles. The seven-speed automatic transmission is smooth and makes intuitive shifts, even in mild-mannered mode, so it's always ready when you want to overtake some slower traffic. There's a momentary pause while the turbos fill their lungs, but boost comes early and insistently, the hefty saloon surging forwards on a riptide of torque.
By the time the satnav tells me to leave the M5 and hit the last 30 miles of country roads to Lynton, it's pitch black and a bit drizzly. Not, you'd have to say, ideal conditions for a 550bhp rear-drive saloon, but the E63 does a valiant job of putting its abundant power and torque into the damp tarmac. Through tight corners you have to be patient or else the stability control system curtails things to such an extent you almost come to a stop, but be sensible – and opt for a more sporting mode – and while the orange light still blinks, the Benz manages plenty of forward motion.
It helps that the E63 is supple and that the steering, while responsive, isn't too quick-witted, so the car has a chance to settle and find some front-end grip. There's enough connection to feel any changes in surface or grip levels, so you don't get any nasty surprises, but equally the 'noise' of your average lumpen country road is nicely filtered out. After four-and-a-half hours of solid driving I'm smitten by the AMG's distinct and appealing character. It's a fabulous car.
Next morning I jump in the Panamera S, mainly because I'm curious to experience the contrast of stepping from a very obviously turbocharged, torque converter automatic-equipped Merc into the naturally aspirated and stick-shift manual Porsche. It's quite a culture shock.
Looks are subjective, and photographer Dean Smith's images will tell you far more than my ramblings. All I'll say is white isn't the Panamera's colour. Once inside, however, the Porsche's striking cockpit immediately wins you over. The waterfall of switches that cascade down the transmission tunnel look and feel great, and although it looks busy, you soon gain an instinctive feel for where the most commonly used switches sit. The individual rear seats are supremely comfortable and the whole interior has a very high quality ambience. It's like Club Class on four wheels.
The sight of a gearlever sprouting from the transmission tunnel is frankly bizarre in a car like this, but it's great that Porsche GB has ordered a car with such a quirk. There aren't many options on this particular example – in fact just over £4K's worth, in the form of 20in 'Turbo II' wheels, a sports exhaust and the Sport Chrono Package Plus. (This adds a dash-mounted stopwatch and a Sport Plus button that relaxes the stability control and sharpens engine and suspension responses beyond those acheived by pressing the standard-equipment Sport button). All of which lifts the list price of £78,221 to £82,639 as tested.
The Panamera starts with an exuberant snort and settles into a meaty, pulsing idle. It's a big car and feels it from the driver's seat. In fact it's quite unlike the E63, which feels no bigger than a C-class once you're behind the wheel. The Porsche's clutch pedal is moderately heavy while the gearshift and steering have a more purposeful weight to them.
The roads here are a mix of tight, wooded lanes, sinuous climbs and fast, open moorland. High banks topped with hedges lend a claustrophobic feel to some routes, but they only serve to accentuate the sense of space and the 360-degree vistas once we emerge onto the rolling moor. It's a great place to drive.
Free from the confines of the town, the Panamera can stretch its legs a little. Even in its softest setting, the ride has more of an edge to it than the mellow Merc's, and you can feel the broad, low-profile tyres 'walk' over bumps and cambers. It means you feel a little more connected to what's going on at each corner of the car, but there are times you wish the Porsche would be a little more selective in what it feeds to the seat of your trousers.
Clever throttle-mapping means the 394bhp, 4.8-litre V8 delivers a decent slug of acceleration at moderate throttle openings, but once you're into the mid-range the torque deficit is very apparent (at 369lb ft it's a massive 221lb ft down on the E63). We were torn between booking this or the Panamera Turbo, but with a basic price of £103,807 we felt the Turbo was too big a stretch. Besides which, the prospect of a manual, rear-drive model is pretty compelling.
And of course the flipside of this torque disadvantage is that you get to drive the Panamera S harder more of the time, which is undeniably entertaining, especially when you press the Sport button and get stuck in. It's a sweet-revving motor, this V8, with a genuinely rousing soundtrack, so even though you're not covering the ground as quickly – or as effortlessly – as in the Merc, you can't help but smile.
We've been critical of the Panamera's steering in the past, but the rear-drive S's is noticeably less aloof than the all-wheel-drive Turbo's. It still takes time to dial in to the rather numb feel as you make your initial input, but because the Porsche's responses are grippy and direct, you can use other sources to build a picture of how close you are to the limit.
More frustrating is the damping. This car has the standard PASM electronic dampers rather than the optional air suspension, and the ride always feels firm, yet it's also a bit floaty at high speed. Working through the Sport and Sport Plus settings improves the body control (Sport is probably the optimum compromise setting) but it brings more sharp edges to the ride. The Panamera also has a propensity to pick up an inside rear wheel during hard cornering. Not like a Clio Williams, obviously, but enough for that unloaded wheel to momentarily lose traction. It's unsettling at best, ragged at worst, and contributes 
to a slightly clumsy feel when you're driving at speed.
And what of the manual gearbox? It's a romantic notion, but in all honesty I don't think a stick works in this car. Never once does it convey an advantage over the excellent seven-speed PDK 'box, yet there are plenty of times when the self-shifter would be preferable. The excellent brakes and well-positioned pedals mean you can heel-and-toe, but the 'box can be a bit notchy, which makes the Panamera feel a touch ponderous. It hasn't hobbled its chances, for I've driven enough with PDK to fill in the gaps, but the sharp-edged damping is still less than ideal and Porsche's bullish pricing strategy means the model with the requisite firepower is out of reach.
Time for the XFR. If looks could win a test, the Jaguar would be making a gracious acceptance speech already. Even in white it's by far the most handsome car here. Distinctive too, thanks to those new daytime running lights that give it an unmistakable face and real 'Outta my way!' rear-view mirror presence. Inside it's not quite as convincing, especially once you've got used to the theatrical rotating air vents and pop-up rotary gear selector. The chrome is too glitzy, the cross-hatched metal dashboard too fussy, the infotainment touchscreen too busy. It's just a bit too self-consciously 'styled' compared with the German trio. Then again, it is the cheapest, at £65,350 basic, or £68,420 with this car's light smattering of options, including adaptive cruise control and digital TV.
After the multi-mode settings of the AMG and Porsche, it's almost a relief to find the XFR practises a less-is-more approach, offering a simple Dynamic mode and switchable stability control. Consequently you just get in the Jaguar, push the starter button and drive.
There's a warmth and authenticity to the way the XFR goes down the road that's deeply impressive. It's typically light of touch, shunning muscular damping and weighty controls for a more delicate delivery. That might not be to all tastes, but it's what defines Jaguar's take on a supersaloon.
The supercharged 5-litre V8 engine is cracking, developing no less than 503bhp and 461lb ft of torque with a surprisingly extrovert voice for good measure. There's a keenness to the way the XFR builds speed that belies its 1891kg kerb weight. Part of this is down to the modest control weights, but it's also thanks to the stonking low-rev and mid-range urge that picks it up and flings it along the road. The damping is smart – you rarely feel like reaching for a sport setting button – and the pliancy pays dividends on surfaces that have the Panamera jiggling. It fuses speed and comfort with a simplicity and purity that's deeply impressive and on a par with the E63.
Frustrations are centred on the transmission. The rotary selector for the six-speed auto is less intuitive than the E63's simple push-pull lever. When driving in normal mode the shift strategy can be a bit reluctant to drop a gear or two, but select Sport mode and it's too keen to kick down – and then hangs on to gears too long. The paddles work well and give you sweet, rev-matched downshifts, but if you don't use them for a short period the 'box reverts to self-shift mode. None of those traits is a deal-breaker, but it does chip away at your patience and your belief that this is a truly multi-mode, multi-mood supersaloon.
There's also a question mark hanging over the Active Differential, which employs electronics to mimic the action of a conventional mechanical limited-slip diff. With the DSC systems engaged, things remain controlled and trustworthy, but disengage the system and it's less consistent and harder to judge. Be bold and decisive with the throttle and the Active Differential hooks up quickly, kicking the tail wider and more abruptly than you might expect. More often than not you need to back off the power, which leads the electronics to stand down, but then when you get back on the power to try and balance the car, the inside rear wheel can begin to spin. This triggers the electronic diff, which starts the whole process off once more. It makes the XFR tricky to balance and ultimately discourages you from such seat-of-the-pants shenanigans.
By now a bleary-eyed Wallace has arrived in a travel-stained M5. It's a big and brutal-looking car, all flared nostrils, crimped body panels and huge anthracite wheels, but much like the E63 it's not overtly showy. Inside, the architecture is bold and modernist and there's tons of space for front and rear passengers alike. This car's optional pale Merino leather is amazingly soft, but a bit Miami Vice. It's a whopping £5445 option, the most significant of a long list of ticked boxes that take the options total up to £9945 on top of a basic list price of £73,040.
The engine sounds deep, resonant on start-up before quickly settling to a busy idle that throbs from the trademark array of four tailpipes. At 4.4 litres, it's the baby of this group, but a pair of turbos delivers a steroidal boost in output – with 552bhp it pips even the monstrous Mercedes by 2bhp, while its 501lb ft is second only to the AMG, albeit by some 89lb ft.
The M5 offers the greatest number of driver-selectable dynamic settings, with the steering, throttle, suspension, transmission and stability systems all offering several degrees of adjustment. Presented in a simple line of switches adjacent to the gear selector, it's easy to toggle between settings and mix-and-match Comfort damping with Sport steering and Sport Plus throttle response. Personal tastes can be catered for to an unprecedented degree, but you have to be prepared to chop and change according to the road type. That's not to say it's dissatisfying to leave it in Comfort and just drive – quite the opposite in fact – but as the miles and hours pass you find yourself adjusting separate elements of the car on the hoof.
The drivetrain is little short of magnificent. The seven-speed dual-clutch transmission is brilliantly responsive and impressively refined. It's night-and-day better than the old M5's automated single-clutch 'box and significantly superior to any of the assembled rivals in this test. The engine is equally fabulous. M Division took a lot of stick for applying turbos to the M5, but the resulting power and, more crucially, torque increase make the F10M devastatingly quick. It feels keen too, with almost imperceptible lag and a real appetite for revs that's lacking in the Jaguar and Mercedes.
It gives the M5 an added level of aggression that the others simply can't match. Such urgency in such a big car is unexpected and a real thrill to explore. Wind it out through the first three or four gears and you'll be astonished at its pace, but you'll also be dazzled by its control and precision. It's agile and precise, tightly controlled but never deflected by surface imperfections. It hides its size and weight brilliantly and never feels like momentum is about to take control, either mid-corner or under braking. As we'll discover, the M5's brakes wilted during our timed lapping session at the Bedford Autodrome, but on the road they never feel less than mighty, with progressive feel and consistent stopping power.Where the Jaguar and Mercedes struggle for traction, the M5 digs deep to find monster drive. Michelin's miraculous Pilot Super Sport can take credit for much of this, but the M5's balance and damping unquestionably allow the tyres to work to their maximum.
If the M5 has a weakness it's the steering. Of the three modes, I find myself most happy with Comfort, for it has the  least artificial weight. It's not numb like the Panamera, but it takes a bit of getting used to. Sport and Sport Plus modes add great gobs of manufactured weight, or rather resistance, which gives the steering the equivalent of a dead leg.
Big miles, big speeds and big smiles are all part and parcel of the driving experience these cars deliver, and each provides memorable moments over our few days together. Sadly, only one can lay claim to the title of world's best supersaloon. But before we get down to the nitty gritty, we've got appointments at the Bedford Autodrome and the Bruntingthorpe Proving Ground…