BMW E36 M3
Poor weather prevented a hot 'Ring lap attempt for Jethro
Snowfall in the Eiffel mountains. The dense forest dusted with ice, the sky a deep purple. It was like Christmas had come early. Well, it would have been if I hadn't had to scrape the snow off the windscreen of my M3 – still fitted with its Dunlop Direzza trackday tyres – and if I hadn't been hoping to have a crack at that elusive eight-minute lap. Sometimes I wonder if the car is destined never to set a definitive time on the Nordschleife.
I suppose there was always a chance that the weather at the Ring would be 'interesting' in early November, but I had hoped there would be an hour or two of dry track, preferably at the end of the RMA trackday, when we'd briefly get the circuit to ourselves.
You really need to be the only car out there to get the best time – get blocked coming out a corner that leads onto a long, flat-out section and you can lose huge chunks of time. But even a clear run is no use if the weather's against you. Oh well. Roll on spring 2008…
Still, at least with the pressures of extracting a lap time gone I could just set about enjoying the M3 – something I rarely get a chance to do at the Ring. With high- and low-speed damping backed right off to their softest settings, the car coped pretty well with the dire conditions. It certainly wasn't gripping particularly hard with the temperature down at 0.5 degrees, but it has such a sweet balance that I could just slither around the whole lap without fear of joining the fast-growing ranks of 911s being remodelled by Armco. Sometimes I think about selling the M3 – I even started looking at possible replacements a few weeks ago – but then I take it to the Ring and I'm reminded what a brilliant tool it is. With its shortened gearing it's plenty fast enough, the AP Racing brakes are literally the best I've experienced on any road car on a track, and the fully adjustable AST suspension makes it so easy to tailor the car to any circuit I visit. No wonder there were a few others on the RMA event who had similar ideas. One reader, Tim Chandler, has stopped driving his 996 GT3 RS on the Ring and instead has an M3 GT very similar to mine. Why? Well, you only have to see the look on the face of someone who's just bent their RS to understand.
Partnership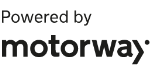 Need to sell your car?
Find your best offer from over 5,000+ dealers. It's that easy.
Another, marginally quicker M3 has been making the headlines at the Ring recently. A few days after Pagani's production-car lap record run (see issue 112), a modified E46 M3 CSL, supercharged to generate over 600bhp, lapped the full circuit in 7:22.9 – or almost exactly one minute quicker than my M3 managed on its first run! Now, since then the old girl has had a lot of work done, but seeing it next to the Loaded CSL – prepared by BMW specialist Tom Schirmer – my GT looked, well, rubbish.
Like my M3, the Loaded CSL is essentially a private project, it's just that owner Anders Fransson obviously has a bit more money than me! Every panel is carbonfibre, and the attention to detail inside speaks volumes for the nature of this money-no-object quasi-race- car. Even so, Touring Car racer Richard Göransson deserves big respect for extracting that stunning time on Michelin Pilot Sport Cups in very cold conditions and with other traffic on the circuit.
A video of the lap can be found at www.loaded.se, and the car is now to be auctioned at bid2aid.com – the lowest unique bid wins.
Running Costs
| | |
| --- | --- |
| Date acquired | May 2005 |
| Total mileage | 91,226 |
| Costs this month | £199 (brake pads) |
| Mileage this month | 688 |
| MPG this month | 15.9 |