BMW M3 Touring 2023 review
​​Enthusiasts have waited for an M3 Touring for literally decades. Now it's here. Should you buy one? Oh f**k yeah
So, this is it. The car that enthusiasts have dreamt of and demanded for so many generations. Surely, we all cried, it would be all the car you'd ever need. It's a compelling argument and although it's easy to lament the gradual increase in size and weight of the 3-series and hence its M derivative, perhaps there's never been a better time to deliver an M3 Touring. Yes, the G80-generation has swelled in every dimension but when you apply the Touring treatment that just means more practicality, more utility. The M3 Touring, only available in xDrive Competition guise, would appear to be an all-weather, all-powerful family car that just happens to go like a Porsche 911.
We've seen this formula before from Audi and Mercedes, but the M3 is always a step or two ahead of its rivals dynamically, so the concept seems fresh and fundamentally exciting. However, it needs to be every bit as good as we'd imagined to fully convince. Prices start at £80,550 and it's very easy to tickle that up to over £100,000. Our car, as tested with carbon ceramic brakes and the M Drivers Pack including lightweight carbon fibre bucket seats, is a fulsome £103,135. Which is TWICE the price of an, um, Civic Type R. Oh. Maybe that's not so bad in 2023?
> Mercedes-AMG C63 S E Performance 2023 review
All that money buys you 503bhp at 6250rpm and 479lb ft from 2750-5500rpm from the 3-litre twin-turbocharged straight-six engine, the aforementioned xDrive system with three modes – 4WD, 4WD Sport and 2WD – a whole lot of kidney grille, up to 1510-litres of cargo space and a great deal of functionality. The M3 Touring weighs 1865kg. So it's no featherweight, but the old E61 V10-powered M5 was heavier still and we all rather like the idea of that car, don't we?
Partnership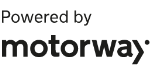 Need to sell your car?
Find your best offer from over 5,000+ dealers. It's that easy.
How does it feel? Well, there's a lot to discuss here. Engine response, the pros and cons of an automatic gearbox instead of a proper dual-clutcher, the added weight, a new curved touchscreen dash… but, in summary, it's absolutely fantastic. On a grimy, slimy, icy day on all sorts of roads and surfaces the M3 Touring is supreme. Fast, surefooted and composed, but – and here's the unique bit for a fast estate – also genuinely agile, adjustable and with an identity of a proper sportscar.
It's strange that the M4 CSL fell short of its target of becoming a hardcore driver's car when this car manages to have such breadth of ability, but still feels really special and properly focussed. I also feel slightly nervous to say it, but the best M3s or M4s of this generation are fitted with four-wheel drive. It's such a great system and seems to come without penalty. No steering corruption, no perceptible increase in understeer and it actually enhances the sweet, rear-led balance of the chassis by increasing traction and confidence without dumbing down the natural balance.
What about all that weight? Well, the Touring disguises it admirably. This is a highly adjustable car and in Comfort mode the body control can seem a little too relaxed at times, betraying the forces at work. However, Sport mode brings positivity to the damping and real depth to the car's composure even as you throw more and more in terms of acceleration, braking and lateral loads at the M3. Honestly, you need to look in your rear-view mirror to remember it's an estate car at all. This dynamic polish is a testament to the car's fundamental rightness but also the staggering level of detail thrown at this project to make the Touring behave like a real M3. For example, the body in white has extra bracing for the rear structure and a unique rear axle subframe is employed, all in the name of rigidity and precision.
The engine and 'box are as-you-were, meaning abundant torque but still some fireworks at the top end and fast, positive shifts married to really tightly stacked ratios in the mid-range. The automatic isn't quite dual-clutch fast and doesn't have that sense that inertia doesn't exist, but the short intermediary gears do create a real urgency and help convey the feeling that this is a properly on-it performance car that just happens to have five doors. 
The new touchscreen dash? I actually rather like it. The graphics are retro and slightly wacky and pay homage to the cars that have come before (for example the tyre monitor system uses the plan view of an M1 instead of an M3 Touring) and the screen is fast and responsive. I'd love more buttons but at least this system seems logical instead of wilfully complex.
Overall the M3 Touring is deeply compelling and, controversial grille put to one side, deeply desirable. It's a whole heap of money but I can't think of anything else that marries practicality with scintillating dynamics so completely. It could be quieter and more refined. But that rather misses the point. The M3 Touring is, at its core, a BMW M3. I wouldn't have it any other way.
BMW M3 Touring (G81) specs
| | |
| --- | --- |
| Engine | 3-litre twin-turbocharged straight-six |
| Power | 503bhp |
| Torque | 479lb ft |
| Weight | 1865kg |
| Power-to-weight | 270bhp/ton |
| 0-62mph | 3.6sec |
| Top speed | 155mph (174mph M Driver's Package) |
| Price | £80,550 |