BMW M4 manual 2023 review
In America and Germany you can still buy a BMW M4 with a manual gearbox, and it could just be one of the great modern M-cars
For all the wild new additions BMW has made to the M division range for its 50th year, I've suddenly got a feeling it could have saved itself some graft. Right here, right now, I've a suspicion that all we ever really needed wears bright orange paint and is pointed almost perilously uphill at a four-way stop in San Francisco's undulating Nob Hill district. 
The Americans have clung on to stick-shift M‑cars much longer than we have, a manual M5 surviving two additional generations in the States. So while UK dealers opted for the new M4 only in punchier-powered, auto-only Competition trim, our Stateside pals, just like our European friends in Germany, have been able to save a chunk of cash and go for a DIY base car since the G82's 2021 launch. Somewhat inevitably, it's priced in a way that taunts us, too. Starting at $74,700 ($400 less if you'd prefer an M3), the base M4 converts to a mite over £60,000. Which is where my own innate Rolodex of performance car pricing still places a car like this. The lucky blighters will also get the new M2, of course, costing another ten grand less.
This Fire Orange coupe also happens to be my personal epiphany for not only ceasing to care about the brash styling of the M4's second coming, but genuinely warming to the way it looks. Perhaps it's the grilles' piffling size beside those of the Peterbilt trucks roaming Northern California, but I reckon it's more the full commitment of a lurid colour and lack of front licence plate. With the kidneys allowed their full glory, I think they begin to make sense. Or maybe I'm just a bit delirious from all the Mountain Dew.
The alterations a stick-shift makes to the M4's spec sheet are entirely predictable, but they're worth a run-through. The same 3-litre twin-turbo straight-six sits up front, only a little lighter in force with 473bhp and 406lb ft (down from 503bhp and 479lb ft). Weight is usefully cut by 43kg, while the top speed is unchanged, as it remains electronically limited whether you peruse the racier options packages or not. But it's the accelerative benchmarks where the most interesting stuff happens. By Yooropean 0-62mph standards, just three tenths of a second separate six-speed manual and eight-speed automatic G82s. But we're on US soil here, and consulting some homegrown car magazines – and their insistence on measuring 0-60mph times with a short rollout – sees the gap widen to a whole second, the manual clocking 3.8sec to the auto's 2.8.
I've always been a bit baffled by the practice, but here it highlights some of the more visceral differences in the two M4s' performance. And, I reckon, shines a positive light on the more nuanced and less frenetic performance of the manual car. Its acceleration isn't as relentless and you're drawn more into the process of it, which can only be a good thing in my book. And while second gear stretches to 73mph (third lunging past 90), the smooth, wide tarmac of the run up to San Fran made this 'box feel short-geared and urgent. No small feat when there's two fewer ratios than we're used to, allied to a more laboured process to shuffle up and down them.
Partnership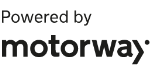 Need to sell your car?
Find your best offer from over 5,000+ dealers. It's that easy.
Our arrival in the city couldn't present a much sterner test of how relevant this M4 still feels. Sure, we all adore the idea of manual iterations of modern performance cars, but has the increasingly slow, gridlocked nature of our roads actually eroded the appeal of three pedals? With the tummy-tickling sensation of the windscreen filling with sky as I ease off the clutch and feed in some gas, I'm about to find out. 
In truth, this is merely a final rubber stamp on the merit sheet. Because the drive up here from Los Angeles was an absolute dream, one that fully vindicated BMW's decision to forge on with both transmissions. The Pacific Coast Highway should be on all our driving to-do lists, but traverse it on a glorious sunny day and not only will those in front be slowed to tortoise pace by eye-popping ocean views, but you will too. You simply can't keep your eyes fixed ahead. This is not a great driving road as we traditionally know and love them.
At night, though, with a blackout blind drawn across the scenery and the Insta-tourists scattered into their motels, it's something else entirely. The road becomes your own: a vast, smoothly surfaced, dreamily cambered special stage, with only a dawdling convoy of Chevy Tahoes with 'Freedom' and 'Challenger' stickers emblazoned across their trunks – lord knows what they've been up to – to cause anything approaching a hiccup. Albeit one that's easily dismissed by the muscularity of this straight-six through the breadth of third gear. 
Out here, any worries about the latest M4's styling, heft or complexity dissipate, its design drowned out by the dark, the gimmickry of its drift modes and analysers plain forgotten when you've a straight-six with lungs this large bound to such sweet chassis balance. Don't get me wrong, this isn't a hooligan drive that troubles the grip of this rear-driven base car; we've still got Michelin Pilot Sport 4 S rubber in a staggered 19/20-inch set-up, and it still has outrageous traction at road speeds.
Instead, this is one of those smooth, sinuous drives where the pace simply never drops, the M4's steering light and utterly intuitive (in the right drive mode, of course), the ride close to damn perfect on roads this manicured, and the delivery of power never corrupted by the car elbowing in with its own shifting strategy. The muscle memory of using a stick – that tingle in your hand that instinctively knows which gear you last selected without glancing at the indicator in the digital dials – is an underrated part of the manual experience. And something the sequential nature of paddles has all but steamrollered. 
Being a BMW, the shift itself isn't without criticism. It takes a deliberate action, but the familiar shape of the knob (even in my 'wrong' hand) combines with its traditional font and downlighting to stimulate the senses and build anticipation when you're moving about the H-pattern in your very first manoeuvres.
The M4's rev-matching really suits me, too. I'm ashamed to say the March of the Paddleshifters has somewhat stymied my own attempts to nail a universal heel-and-toe technique to fit most road cars, so unless I'm in something with exquisitely positioned pedals, I tend to leave these systems switched on. Especially on previously undriven roads like this, where I might need to grab third or second at a moment's notice. The rev-matching can be turned off, of course, but it's subtle enough in its operation that even the hottest of shoes might not bother. Its flare of revs on downchanges isn't showy or uncouth, it's workmanlike. 
It's a little fallible, too, occasionally triggered during upchanges when the system wrongly guesses you're heading down. Perhaps it's user error from negotiating this 'box with my right rather than left hand, but either way, the lesson is that even with every system active, this drivetrain still appreciates planning and precision. And there's a lot to love about that. For someone in their mid-30s, it ought to be a mildly alien experience. Just as I'd matured enough to win over insurers, paddleshifters had all but smothered the sports saloon sector, E90 M3 sales having already begun to pendulum away from manual being the core choice. But it says a lot about the reverence in which we hold manual cars that this experience still feels akin to coming home.
We're still yet to drive this generation of M3 or M4 with its standard seats, the carbon buckets ticked here being a $4500 (£3700) option alongside special-order paint and a handful of Driver's and Carbon packages. Still, it's a reminder how good these seats are once you've got over their silly carbon nubbin. M division's head of development, Dirk Häcker, once told me he's happily slept in one. 'You have to arrange yourself a little to get in and out,' he admitted, 'but if you are fixed in the seat a very long distance it gives you a very good feeling.' The journey up Cali's west coast was a breeze, though snapper Jonny Fleetwood and I opt to share a twin motel room with palatial queen beds (yet godawful coffee) rather than glamp in the M4…
Back in San Fran, I'm off out the junction, and I quickly hammer through a first-to-second shift so as not to lose momentum as the road plateaus over the four-way crossing before jutting upwards at another implausible angle. I spend the rest of the morning shuffling between the M4's bottommost gears – rarely grazing even the lower revs of third – as I try not to lose Jonny in the thrum of this rollercoaster city. 
Not only are the M4 and I coping, but I'd say we're thriving, and as the sun climbs further I'm increasingly convinced I'm in the middle of an entirely different bucket-list driving experience. The thrill of crawling up and down hills isn't one we should pivot the entire magazine to cover, but I'm grinning the whole time, feeling physically and mentally tested by it in a quite intoxicating manner. A smoothly executed up- or downshift feels as vital in these conditions as it would be on any Californian circuit. 
Crucially, not once do I wish the car was changing gears on my behalf. I can only hope that the G82's stint on British shores won't be wholly two-pedalled.
BMW M4 (G82) manual specs
| | |
| --- | --- |
| Engine | In-line 6-cyl, 2993cc, twin-turbo |
| Power | 473bhp @ 6250rpm |
| Torque | 406lb ft @ 2650-6130rpm |
| Weight | 1682kg |
| Power-to-weight | 286bhp/ton |
| 0-62mph | 4.2sec |
| Top speed | 155mph (limited) |
| Basic price | $74,700 (US), €93,400 (Germany) |
This story was first feature in evo issue 308.