evo car of the year 2009
This is the simply breathtaking Isle of Skye, and these are the finest drivers' cars of 2009. Now we've got three days to find out which is the best of them all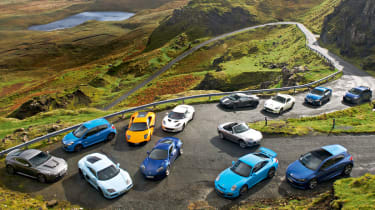 Alone among motoring magazines, we steer clear of race-tracks when it comes to assessing the best drivers' cars of the year. Not because we don't like circuit driving, but because it often gives a distorted picture. There's only one place to properly assess road cars, and that's on the road. The advantage, of course, is that we get to discover some of the greatest roads and the most inspirational locations in Europe. And this year we've had an absolute ball, soaring through the Scottish highlands and finishing up on the Isle of Skye. If you haven't been there, the images in the related site sections will give you a taste of what you're missing. And what a terrific group of cars we were able to enjoy there, from the brilliant little Clio 200 Cup to the awesome Murcielago SV. How do we choose between such extremes? Our panel of judges are looking for key features and, during the three-day test, they'll drive all the cars before registering their scores. The top five highest scorers from the 13-car group review will then taken by the cream of our road-testing team for one final blast along those highland roads for a final comparison and to be absolutely certain of nailing the greatest drivers' car of 2009. It will be fast, it will occasionally be furious (have you seen John Simister when he doesn't get his own way?). But most of all it'll be a hell of a lot of fun. Place your bets now…
This year's 'nearly cars'It's been a good year. With unlimited drivers, budget and time, we'd have taken at least 15 cars on the very long drive north. The major casualties, the cars that just missed out on eCoty 2009, were the Audi R8 V10 and the Nissan 370Z.
Partnership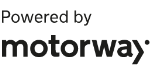 Need to sell your car?
Find your best offer from over 5,000+ dealers. It's that easy.
Why didn't we take the 500bhp V10 Audi? Well, in the group test featuring the new 911 GT3, Aston Martin Vantage V12 and Corvette ZR1 (evo 133), the Audi came third. We felt that it didn't move the game on from the original V8-engined R8, despite the extra power. Audi's engineers sharpened up the feel of the car at the pointy end but there was no getting away from the effect of the mass of the bigger engine and the V10 felt less wieldy, less responsive. For most of us the warbly V10 is a less exciting-sounding engine, too, so we decided its place would be better occupied by one of the less expensive cars.
There's lots that we like about the thoroughly re-worked 370Z, including its hunkier looks and the clever automatic throttle blip which lifts the revs to the exact point required for sweet downshifts and makes you sound like a heel-and-toe hero. However, the more powerful engine has gone backwards in terms of refinement, sounding quite coarse in the mid-range, and the handling is less clean and decisive. Two steps forward…
Others that just missed out include the Mercedes E63 AMG, which was bumped by the XFR, and the Ferrari 599 HGTE, which we drove prior to the test and which didn't impress us. We are big fans of the original 599 and all reviews of the sportier-edged HGTE including our own have been very favourable, and yet on roads we know well the UK car we tried felt unsettled and did the same for its driver. Finally, there was the Volkswagen Golf GTI, which is a fine car but a little conservative. Given the option, we preferred to take the more exciting Scirocco R.
Clearly, condensing the 48-page evo Car of the Year 2009 feature from issue 138 for online use isn't a simple task. Hence, although the sub-sections, stats and potted verdicts carry a flavour of the feature, for the full read, best buy the back issue.
View the ECOTY teaser video.
Comparison
| | | | | | | | | | | | | | |
| --- | --- | --- | --- | --- | --- | --- | --- | --- | --- | --- | --- | --- | --- |
|   | Lotus Evora | Porsche 911 GT3 | Noble M600 | Lamborghini Murcielago | Renaultsport Clio 200 Cup | Lamborghini Gallardo | Aston Martin | Ford Focus RS | Jaguar XFR | Ferrari California | Mazda MX-5 | Volkswagen Scirocco R | Artgea GT |
| Layout | Mid engine, rear-wheel drive | Rear engine, rear-wheel drive | Mid engine, rear-wheel drive | Mid engine, four-wheel drive | Front engine, front-wheel drive | Mid engine, rear-wheel drive | Front engine, rear-wheel drive | Front engine, front-wheel drive | Front engine, rear-wheel drive | Front engine, rear-wheel drive | Front engine, rear-wheel drive | Front engine, front-wheel drive | Mid engine, rear-wheel drive |
| Engine | V6,3456cc | Flat 6-cyl, 3797cc | V8, 4439cc, twin turbo | V12, 6496cc | In-line 4-cyl, 1998cc | V10, 5204cc | V12, 5935cc | In-line 5-cyl, 2521cc, turbo | V8, 5000cc, supercharger | V8, 4287cc | In-line 4-cyl, 1999cc | In-line 4-cyl, 1984cc, turbo | V6, 3597cc |
| Max power | 276bhp @ 6400rpm | 429bhp @ 7600rpm | 650bhp @ 6800rpm | 661bhp @ 8000rpm | 197bhp @ 7100rpm | 542bhp @ 8000rpm | 510bhp @ 6500rpm | 300bhp @ 6500rpm | 503bhp @ 6000rpm | 453bhp @ 7750rpm | 158bhp @ 7000rpm | 261bhp @ 6000rpm | 296bhp @ 6600rpm |
| Max torque | 258lb ft @ 4700rpm | 317lb ft @ 6250rpm | 604lb ft @ 3800rpm | 487lb ft @ 6500rpm | 159lb ft @ 5400rpm | 398lb ft @ 6500rpm | 420lb ft @ 5750rpm | 324lb ft @ 2300-4500rpm | 461lb ft @ 2500rpm | 358lb ft @ 5000rpm | 139lb ft @ 5000rpm | 258lb ft @ 2500-5000rpm | 258lb ft @ 2400rpm |
| Weight | 1382kg | 1395kg | 1250kg | 1565kg | 1204kg | 1380kg | 1680kg | 1467kg | 1891kg | 1735kg | 1173kg | 1352kg | 1116kg |
| Power-to-weight | 203bhp/ton | 312bhp/ton | 528bhp/ton | 429bhp/ton | 166bhp/ton | 399bhp/ton | 308bhp/ton | 208bhp/ton | 270bhp/ton | 265bhp/ton | 144bhp/ton | 196bhp/ton | 270bhp/ton |
| 0-60 mph | 5.6sec | 4.2sec | 3.0sec (claimed) | 3.2sec | 6.6sec | 3.9sec (claimed) | 4.4sec | 5.9sec | 4.8sec | 3.8sec | 7.6sec (claimed) | 6.3sec (claimed) | 4.8sec (claimed) |
| Top Speed | 162mph (claimed) | 194mph (claimed) | 225mph (claimed) | 209mph (claimed) | 141mph (claimed) | 199mph (claimed) | 190mph (claimed) | 163mph (claimed) | 155mph (limited) | 193mph (claimed) | 132mph (claimed) | 155mph (limited) | 168mph+ (claimed) |
| Basic price | £47,500 | £81,914 | c£200,000 | £270,038 | £16,175 | £137,900 | £135,000 | £26,995 | £59,900 | £143,320 | £19,695 | c£26,000 | c£80,000 |
| Ranking | First | Second | Third | Fourth | Fifth | Sixth | Seventh | Eighth | Ninth | Tenth | Eleventh | Twelve | Thirteenth |