evo car of the year 2009 - Noble M600
'One of the most driveable and exploitable supercars ever' evo 136
First, a brief history of the Noble M600. Once, a bloke called Lee Noble built a car called the M10. It was ugly, but it handled better than an Elise. He sold a few, then built a bigger, turbocharged version called the M12. He sold a few more, made it even faster, sold the company and, once the new owners had flogged a few more, he stayed on and made the M12 very, very fast and called it the M400.
Then the story goes a bit hazy. On the back of the M400, Noble developed the M15, but that didn't quite work out and then a rich American supercar nut called Peter Dyson came over to have a look at a car and, as you do, bought the company. After a while, Lee left the building and a new team developed this car, the M600. We drove it a few months back (136), and we're still jabbering about it.
This car is Noble in name and base philosophy but otherwise owes nothing to the previous Nobles. Its tubular spaceframe is new, and its twin-turbo development of the Volvo/Yamaha V8 is bespoke, as is the six-speed Graziano transmission. The aim was to build a drivers' car in the mould of the Ferrari F40. The result is shockingly good.
Power-assisted steering is about as far as driver aids go. It has 650bhp, weighs a little over 1200kg and has been timed at 6.5sec from rest to 100mph. And yet on our early drive we found that it's supple, steers beautifully and somehow doesn't intimidate the driver. Who'd have thought that the LP670-4 SV wouldn't be the fastest car here?
Position three verdictThe small team in Barwell, Leicestershire, should be very proud that their supercar has pushed a top-drawer Lamborghini out of a podium place. The M600 has no ABS, no stability control, traction control that wasn't hooked up, two-wheel drive and 650bhp. And what saw it rise to the top was its remarkably supple and controlled ride, exploitable and capable handling and sublime steering.
Partnership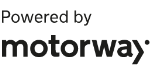 Need to sell your car?
Find your best offer from over 5,000+ dealers. It's that easy.
Over to Chris Harris. 'It's awesome. It's not like anything else I've ever driven. It's the fastest car here, which is something I didn't expect, it rides beautifully and it steers beautifully.'
'The steering is probably the most impressive thing about the whole car,' says Vivian. 'The way you can feed it into bends and it always feels settled, which is necessary because then you've got to decide at which point to open the taps…'
Oh yes. There were moments on damp roads that would put your thumping heart in your mouth – it's probably fast enough with 550bhp – and the heavyweight brake pedal wasn't to all tastes but it put you in touch and put you in charge, and that's a rare combination today.
Specifications
| | |
| --- | --- |
| Ranking | Third |
| Layout | Mid engine, rear-wheel drive |
| Engine | V8, 4439cc, twin turbo |
| Max power | 650bhp @ 6800rpm |
| Max torque | 604lb ft @ 3800rpm    |
| Weight | 1250kg |
| Power-to-weight | 528bhp/ton    |
| 0-60 mph | 3.0sec (claimed) |
| Top Speed | 225mph (claimed) |
| Basic price | c£200,000 |