Alfa Romeo SZ: history, review and specs of an icon
Alfa's SZ might not have been universally praised for its looks, but with age it's becoming increasingly desirable
Picture northern Italy in the late 1980s. Oversized shoulder pads, George Michael crackling out of period Blaupunkt car stereos and aged Alfasuds sharing Italian tarmac with knackered Cinquecentos, before they became 'trendy'. Alfa Romeo was at a crossroads, past the golden age of the Giulia sprint, and about to enter the drudgery of 30-odd years of mediocre products.
With little in the range of much performance intent, out of nowhere Alfa Romeo showed something called the ES30 design study at the 1987 Geneva motor show. The Alfa Romeo SZ was born. Those of a younger disposition might know Alfa Romeo products to be attractive, but underwhelming to drive. Well, the SZ was the other way around. Affectionately nicknamed 'Il Mostro', Alfa Romeo's Frankenstein shocked for many reasons, not least its brutalist styling.
> Click here to find out what Alfa Romeo have planned in the next 5 years
Priced from £35,000 in 1988 (around £65k in today's money), the SZ's exotica didn't overcome its seemingly steep price tag, only a tail behind contemporary Porsche 911s and a hefty £5k more than a Lotus Esprit Turbo. As a result, only 100 were sold in the UK, although numbers have steadily risen over the years.
In detail
Many make the mistake of thinking the SZ was penned by Italian design house Zagato. Although Zagato did have a large input, the car was initially penned by Robert Opron of Alfa Romeo, part of a team headed by Walter de Silva at the time. A key design element that proves this theory is the lack of Zagato's trademark double-bubble roof, a detail synonymous with Zagato's designs.
The styling has been a source of much controversy since its release, but one proposed theory for explaining the design was Alfa Romeo's use of early CAD/CAM, or computer-aided design and manufacturing. In relying on computer-generated design in a time when a NASA supercomputer had less computing power than a modern fitbit, the challenging aesthetic is a little easier to comprehend.
Partnership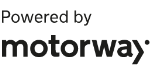 Need to sell your car?
Find your best offer from over 5,000+ dealers. It's that easy.
From initial sketch, it took just 19 months for the SZ to reach production. Alfa Romeo contracted Zagato to build it in its Terrazzano di Rho facility, which is how the SZ received its association with the brand.
Built from a steel skeleton wrapped in composite body panels, the SZ's body of components seems exotic today, but it was, in fact, mostly made up of a combination of road and race car components from within Alfa Romeo, further calling into question its extortionate asking price.
Forming the SZ's backbone was a chassis derived from Alfa Romeo's 75 Group A touring car racer. To fit, the 3-litre 'Busso' V6 engine was mounted longitudinally, and powered the rear wheels through a transaxle-mounted five-speed manual gearbox. Producing 207bhp at a creamy 6200rpm, the SZ might have cost nearly £15k more than a contemporary E30 BMW M3, yet would struggle to keep one in sight on the road.
Still, like so many cars of this age, the outright performance ceases to matter quite as much as the experience along the way. Regardless of whether the 'Busso' was a mainstream engine or not, its staggering soundtrack was enough to get even the biggest Alfa Romeo cynic hot under the collar
After the SZ's run of 1036 cars, Alfa Romeo started producing the RZ Roadster. Although based on identical running gear to the SZ, it only shared the front wings with the coupe. Zagato was again called on to build the models, but production ground to a halt after 278 units due to financial issues.
Specs
| | |
| --- | --- |
| Engine | V6, 2959cc |
| Max power | 207bhp @ 6200rpm |
| Max torque | 181lb ft @ 4500rpm |
| Weight | 1260kg |
| Power-to-weight | 164bhp/ton |
| 0-62mph | 7.0sec (claimed) |
| Top speed | 152mph (clamied) |
| On sale | 1989-1993 |
| Price new | £35,000 (1988) |
What we said:
"Glancing around the cabin, the switches and light on the dash for the adjustable Koni hydraulic dampers mark out the SZ as something else. Test drivers reportedly achieved 1.4G in corners, but there's no chance of that today (SZs are notoriously tricky in the wet), and although the 207bhp V6 is as sonourous as you'd expect, the overall impression after 20 minutes around the lanes is one of an old-fashioned saloon car. Which makes it even more of a cold slap in the face when you get out and look at the futuristic bodywork" - Henry Catchpole - evo 140