Alpina B10: Alpina B10: end of term report
We've proved that LPG works on large-engined cars, but the payback period depends entirely on petrol prices during and after the conversion
It's amazing how fast things change. Last summer there may have been the odd rumbling about the start of a recession, but we were still blissfully unaware of the reality of what was about to happen. Of much more immediate concern was the lack of any decent weather, England's performances on the cricket field and the soaring cost of fuel. Last July, if you recall, a gallon of decent unleaded was around £5.50. Bad news for those in small, efficient hatches; potentially ruinous if, like us, you enjoy the lusty burble of a large V8.
However, here at evo we like to think we're a clever bunch, and we reckoned we had a solution that would allow us to not only take advantage of the chaos the high fuel prices had wreaked in the luxury used car market but also avoid the hideous running costs that would have caused meltdown in our accounts department: we'd buy ourselves something big and undervalued and then convert it to run on LPG, which at around 50p a litre would give us the last laugh.
Narrowing the choices was the first job. Our shortlist included a Jaguar XJR, an E55 AMG Merc and an Alpina B10, and after trying them all out and looking into the potential pitfalls (evo 122), we settled on the car from Buchloe. The Mercedes was fun and felt like it could swallow continents in one easy bite, but we worried about rust; the Jag had potential financial worries too, mainly concerning the engine, but we also found it too soft, too cosseting, and thought it looked like, well, something your dad might drive. The Alpina was a clear winner. It had by far the best dynamics, felt special and had far fewer ownership hang ups.
Decision made, we began scouring the classifieds and found that the best prices were being offered by traders who had access to specialist auctions. A 94,000-miler in Leicester looked promising, especially when we haggled the price down to £6800 with a new set of Goodyear Eagle F1s thrown in. Money changed hands and we had ourselves a 4.6-litre V8 with 340bhp and a top speed of 175mph for less than the price of a new 1.1-litre Fiat Panda!
Partnership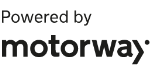 Need to sell your car?
Find your best offer from over 5,000+ dealers. It's that easy.
On an early trip to the Nürburgring the Alpina proved to be a great companion, particularly on the Autobahns, where 140mph was an easy 4500rpm cruise. We were so pleased with our purchase that we treated it to a spruce-up courtesy of Gtechniq, which had it looking as good as new by the time we gave it to CLS Dual Fuel of Heanor, who in three days added an 80-litre tank to the boot, plus the pipework, vapouriser unit, gas injectors and electronics needed to get our B10 to accept LPG as well as unleaded. All-in the conversion cost £2408 and saw our per-mile fuel costs drop by around 8p to 14p, with an average range between LPG fill-ups of 260 miles.
From behind the wheel, you'd be very hard pushed to notice any difference in performance and the eight cylinders made exactly the same noise burning Autogas as they did super unleaded. The only giveaway from inside was the small button on the transmission tunnel that allowed you switch between fuels and also showed how much LPG you had left via four small LEDs.
Finding stations selling LPG was easy – many now offer it and you can download them all to most satnav systems. It wasn't all plain sailing, though. We hadn't realised you need an adapter to fill up in mainland Europe, so we ended up having to run on unleaded when the B10 came along as a camera car on our 2008 Car of The Year test. Trips to north Wales required forward planning too, as LPG stations are less common there. The biggest issue, however, was the fall in petrol prices, which meant we wouldn't recover the cost of the conversion until we'd travelled well over 30,000 miles.
With another Alpina arriving on the fleet, we reluctantly placed S36 ETV on eBay. For me that was a real shame. It was a very likeable car, mixing bespoke luxury with a decent slug of performance. Richard Ellaway placed the winning bid and, after handing over £7000, became our B10's new owner. We hope he has as much fun and trouble-free motoring as we did.
Running Costs
| | |
| --- | --- |
| Date acquired | August 2008 |
| Total mileage | 6184 |
| Duration of test | 6 months |
| Average MPG | 27.3 (petrol equivalent) |
| Extra costs | £2408 (LPG conversion), £50 (MOT), £260 (wheel refurb), £700 (body and interior treatment), £70 (windscreen repair), £154 (tyre) |
| Price new | £6800 (purchase price) |
| Trade in value | £7000 |
| Depreciation | +£200! |