MG4 Trophy 2023 review
MG's all-electric warm hatch has an affordable price on its side to take on the established EV hatch sector
You remember MG, the maker of Midgets and Bs that introduced the world to affordable sports cars. Later on it became a trim level for everything from Metros to Montegos before returning to its sports car routes with the MGF and a series of rebadged hatches and saloons, before disappearing altogether when the Phoenix Four did a bunk with the corporate credit card, leaving the remaining assets to be sold to China's Nanjing Automobile in 2005. Rights to the MG 25 and 75 were sold to another Chinese conglomerate, SAIC, the previous year. 
Today MG is owned and sold by SAIC following a merger with Nanjing in 2007, and the brand returned to the UK in 2011 with the MG6. Since then, a steady flow of anonymous hatches, saloons, estates and crossovers have appeared with both petrol and battery power, including the 4; an all-electric hatch that's considered mildly warm in the context of other hatchbacks. 
The MG4 EV is neither a two-seater sports car nor a hot hatch with some red stickers and bold claims of out-accelerating a Ferrari Testarossa, but it is quite possibly the best electric-powered hatchback on sale today, although admittedly that's a pretty shallow pool of excellence to go fishing in.
Obvious and natural rivals come from the usual suspects within the VW Group (VW's ID.3 and Cupra's Born), Renault's Mégane E-Tech and electric variants of other 'traditional' size hatchbacks. The MG's trick, however, is that despite its similar footprint it doesn't take on the look and presence of a crossover/SUV, and it's all the better for it. Its wedge design isn't to all tastes and it suits more sober exterior colours than the Volcano Orange pictured here, but while it could never be described as a clean, flowing design, neither is it a high-riding anonymous blob. 
Partnership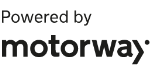 Need to sell your car?
Find your best offer from over 5,000+ dealers. It's that easy.
Built on MG's Modular Scalable Platform (MSP), the 64kWh battery fitted to this Trophy Long Range model is central to the 'skateboard' structure on which the car is built. There are MacPherson struts at the front and a simple independent spring and damper setup at the rear, with a set of modest 17-inch wheels the only choice. This all makes for a 50:50 weight distribution, and with the 200bhp, 184lb ft motor positioned where a fuel tank would usually be, the MG4 is, like many EVs, rear‑wheel drive. The recently announced XPower version gains a front motor for 429bhp.
Weighing 1685kg it's not a flyer of a hot hatch, with a 7.7sec 0-62mph time and 121bhp/ton power-to-weight ratio putting it on a par with Peugeot's S2 106 Rallye. Some might compare the MG4's interior with that of the mid-'90s French hottie, too, the finishing to some of the plastic surfaces closer to the scratchy end of the scale than you'll find in the majority of ICE cars on sale today. 
However, the overall look and feel inside, despite being rather uninspiring as per many of its rivals, doesn't jar. The controls are intuitively positioned, the HMI system works with clarity, and moving through its menus isn't an exercise that leaves you wanting to rip it from the interior with a crowbar and send it back piece by piece to its creator. Although like many smaller EVs, the instrument cluster is far too small for the irrelevant data that's been squeezed onto the screen, the 'speedometer' seemingly an afterthought. And the driver's seat offers little support: its base is too short, so it doesn't provide enough under-thigh support, and there isn't a tilt adjustment to avoid that feeling of being tipped out into the footwell. 
It drives well, though. Its performance is more enthusiastic sparkler than EV rocket: the pick up from stationary or on the move is as you should expect given the quoted outputs, but those who believe EVs are faster than light itself will be left confused as to why a Skoda Yeti has dropped them on the exit of a roundabout. But it rides well, suspension noise is nicely isolated, and while there's some old-school pitch and roll it controls and reacts with a neutrality, allowing you to position the car neatly on the road and pour it cleanly into a corner. 
There's nothing to feel through the steering, rather you need to sense when the tyres are beginning to make a break for freedom and modulate accordingly. But turn-in is impressive, with drive through and out of a corner strong enough for you to feel the rear settling and pushing you along, that 50:50 weight distribution paying dividends. 
There is not, however, enough on offer to make you want to take the 4 for a drive for the sake of it. Like its rivals, its one-dimensional set-up fails to deliver anything approaching character or personality. Or thrills.  
However, the MG4 does appeal if you require a device for simply getting from point A to any other point within the Trophy's claimed 270-mile range. As a car for weekly driving chores where efficiency trumps engagement, it makes a compelling case for itself. More so when you factor in the price, which starts at £26,995 for the 125kW/168bhp SE with a 218-mile range, and climbs to £32,495 for the range-topping Trophy, the latter being a sizable four- and five-thousand pounds less respectively than the inferior Cupra Born and VW ID.3 equivalents.
Price and rivals
That £32,495 starting price for the MG4 Trophy makes it £3980 cheaper than the entry-level 58kWh Cupra Born V1, and you'll need to spend £41,975 for a Born V2 with a larger 77kWh battery. VW's ID3 Pro with a 58kWh battery starts at £37,115 and climbs to £42,870 for a rear-drive model powered by the 77kWh unit. 
Renault's Megane E-Tech starts from £36,995 and is only available with a 60kWh battery regardless of the trim level selected. If you are after a more conventional looking car from the sector, Vauxhall will sell you an electric Astra with a 54kWh battery for £39,995.