Citroën C3 review – Supermini sets new standards for comfort in its class, but is it enjoyable to drive?
The new C3 is very habitable and unlike any of its rivals
Can a Citroën C3 be an evo car? Depends how broad the definition is. Citroën's new mantra is to be different from the herd and to make cars which major on comfort. That seems a world away from the brand's race and rally exploits, but then a WRC car does have soft, long-travel suspension...
What the new-look Citroëns, first the C4 Cactus and now this C3 'mini-Cactus', do is evolve the idea of an everyday car is a new way. And if, as claimed, they evoke a sense of wellbeing in their occupants and soak up poor road surfaces, then paradoxically it makes it easier to go faster on those poor surfaces of which the UK has plenty. Perhaps not a thrill of driving, then, but could it still be a joy? We're about to find out.
This new C3 features a touch of mini-SUV in its black-arched, bluff-nosed, big-wheeled looks complete with urban-warrior 'airbumps' on the top Flair version's flanks. With these and the contrasting roof the C3 looks as its creators intended, so the humbler versions (Touch and Feel) look a bit incomplete by comparison.
Technical highlights 
Under the C3's new skin is the same platform as the last one, bar a 75mm-longer wheelbase. That means the underpinnings are broadly shared with the Peugeot 208 and, surprisingly, the larger C4 Cactus. So nothing radical here, and nor is the dashboard that's as minimally linear and digital as that of the Cactus. It has a touch-sensitive screen to control many functions that were button-activated in past automotive generations as well as the usual sat-nav, multimedia and phone-mirroring. Citroën has gone to great lengths to make the C3 comfortable by not only making the suspension soft and the ride plush, but by making the interior light and spacious so it's a pleasant environment. But, any calmness the glass roof or soft seats might invoke is completely undone when trying to perform simple tasks, like increasing the temperature, through the touch screen. It reacts slowly to finger prods, the software is difficult to navigate, the icons aren't clear enough and so it absorbs too much of your attention from the road ahead. Switching to Bluetooth audio, or even worse, changing the radio station while driving is an endeavor so time consuming and treacherous your heart rate can reach dangerous levels. Hardly relaxing.
A first among small cars, though, is the built-in, forward-facing camera, like a dashcam but mounted behind the interior mirror. From this ConnectedCAM Citroën, via a phone app, you can send photographs and videos. And as it runs all the time, it could be useful if there's an incident which it will have recorded. It saves the video automatically either side of an accident severe enough to trigger the C3's built-in SOS system.
Engine, transmission and 0-60 time
It's three cylinders if petrol, four if diesel. The latter gives 74 or 99bhp from its 1.6-litres, but the petrol engines sound more enticing. Perhaps not the 67bhp, one-litre unit arriving early next year. Nor indeed the 81bhp 1.2, but the turbocharged version with 108bhp and a five-speed manual gets closest to piquing our interest. Other stats for this one are a useful 151lb ft of torque from just 1500rpm, a claimed top speed of 117mph and 0-62mph in 9.3sec. Low CO2 at 103g/km, too.
What's it like to drive?
Not bad, actually. Some past Citroëns suffered from snatchy, over-servoed brakes but there's no such problem here. And while the electric power steering is as short of true road feel, as you would expect it to be, it's quick and accurate with credible weighting. 
Partnership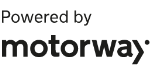 Need to sell your car?
Find your best offer from over 5,000+ dealers. It's that easy.
What's really impressive is the C3's ability to filter out road noise and surface imperfections, while retaining good damping control of bigger body movements and staying surprisingly flat when cornering. Over very rough ground the unloaded wheels can sometimes resonate and feel out of control, but it hardly impinges on the occupants and the C3 remains very comfortable. The engines aren't powerful enough for you to notice the reduced traction this might generate, either.
This combination of the body remaining resolved yet the ride supple, makes it easy to sustain quick progress on poor roads. As does the good view of the road from a driving position not much lower than a crossover's.
The ambience is welcoming, too, with soft upholstery on the face of the dashboard to match that of the door trims' inner panels. The hard plastic that surround these soft inserts is less appealing, but standard fare for a car in the class once known as superminis.
The most powerful petrol, the 'PureTech 110' engine with 108bhp, initially pulls well once it's past a touch of low-speed turbo lag. Then, when changing up into third, the gearbox's ratios are so far apart that the engine looses all momentum and the turbo lag returns. Third is so high that it never feels natural to change up, only the persistent prompts on the dash remind you there are more gears available. Find yourself driving around on the cusp of the turbo lag and it can be difficult to remain smooth as throttle movements aren't directly proportional to the engines reactions.
The 99bhp diesel engine feels more muscular and reduces the frustration the long gearing generates. It's easier to drive smoothly than the petrol, but its low rev limit at 5500rpm means gearchanges have to be more frequent when pushing on.
In fact both engines show a red line of 5500rpm on the dials, but the petrol will puff and churn its way to a reluctant 6200-ish rpm. Neither engine sounds great, the petrol emits a slightly gravelly note typical of a three-cylinder engine. It is slightly smoother than the diesel, however, which is typically clattery.
The gearchange is too springy to be described as precise, and the lever is long making first awkwardly far away. The actual action, though, is smooth and baulk-free.
Given the C3's potential usefulness as a small family wagon, we should mention the decent rear legroom, adequate boot and the fact that the door pockets have pale grey linings, to make it easier to fund stuff hiding within.
Rivals
There's nothing else in the class that's quite as characterful looking as the C3, with its round-cornered rectangle motifs all over and its ability to sit outside the regular mainstream/premium hierarchy. It's a classless car, like a Volkswagen used to be but more extrovert. Renault's over-sized Clio has an infotainment system that's just frustrating as the C3, but its far sharper to drive.
> Click here to read our review of the Renault Clio GT
Someone considering an Audi A1 or a five-door Mini should take a look at the C3, too. It's a great car for opening minds, but don't expect the Citroën to feel as solid or as luxurious as those.
> Click here to read our review of the Ford Fiesta ST-Line
The C3's strongest rival is probably Ford's Fiesta in 1.0 Ecoboost guise, significantly sharper dynamically. Although the Ford is less comfortable, its worth enduring a the firmer ride.