Ferrari 488 GTB review - outrageous performance, sublime chassis
We've driven the 488 in the UK and on track, words don't do it justice.
The 488 GTB is a big deal for Ferrari. Not only because the 458 Italia and Speciale have been so successful – and the latter a former eCoty winner – but because it marks a change of philosophy for the company's mid-engined supercar. Gone is the naturally aspirated 4.5-litre V8 and in its place is a downsized, direct-injection 3902cc twin-turbocharged flat-plane-crank V8. It's more efficient, but also massively more potent.
Ferrari could have dropped the ball by turbocharging the 488 GTB, but it has achieved the complete opposite and produced an automotive masterpiece. What the engine lacks in character compared with the outgoing V8 it makes up for with outrageous performance and such drivability that, no matter the gear you find yourself in or the speed you're travelling, at no point does the 488 GTB make you wait even a nanosecond when you decide to call on all 661bhp and as much as 560lb ft of torque.
Its chassis is sublime, melding unexpected levels of comfort with unflappable control and crystal-clear communication as the pace quickens and you start to build up to exploiting the phenomenal performance on offer.
The 458 went out on a high with the Speciale, but in the new 488 GTB Ferrari has produced another hit straight out of the box, one that also provides huge promise and anticipation as to how the latest mid-engined Ferrari will evolve.
> Performance and 0-60 time - Thanks to incredible and relentless performance from the turbocharged V8 it nails the 0-62mph sprint in three seconds flat.
> Engine and gearbox - Pairs a 3.9-litre, twin-turbocharged V8 with a seven-speed dual-clutch 'box. Not as characterful as the old atmospheric engine, but technologically astounding.
> Ride and handling - This part definitely hasn't lost anything in the move to turbocharging. Beautiful balance, huge grip, incredibly forgiving and miraculously comfortable in terms of ride quality.
Partnership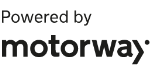 Need to sell your car?
Find your best offer from over 5,000+ dealers. It's that easy.
> MPG and running costs - Economical... for a Ferrari. Probably less expensive to run than you expect, thanks to strong aftersales support.
> Interior and tech - Has a proper sports car driving position - low, with great forward visibility - but it's comfortable too. Doesn't have the ruthlessly simple ergonomics of some German cars, but feels well constructed.
> Design - Sculpted in the wind tunnel it may be, but the 488 is an attractive car and packs clever aerodynamic tech below its clean lines.
Prices, specs and rivals
You'll need £183,964 to begin your 488 GTB ownership and then a couple of days agonising on the configurator as to which colour combinations work best. And then what stitching you should have. And should the door cards be leather or carbonfibre? What about the top and lower parts of the dash; do they work best as a single colour or a contrasting pair? What size seats do I need: small, medium or large? Should I really have it painted British Racing Green with a red interior?
Ferrari will argue its cars are beyond compare, but the all-new McLaren 720S offers a fascinating look ahead to where this type of supercar can go in the future. With prices starting at £207,000 it does represent a solid £20,000 premium, but offers a new 4.0-litre V8 with over 700bhp to counteract the new higher price. We have yet to get these two cars together, but we would bet McLaren will be closer than ever to showing the prancing horse a new set of heels.
Closer to Ferrari's home, Lamborghini's £180,720 Huracán is the normally aspirated option, its 5.2-litre V10 producing the wildest, most scintillating 602bhp. It's an immense powertrain and because it doesn't have the torque-heavy delivery of the turbocharged engines it feels and sounds even more electric, even more alive, even more extreme. The Huracán, however, is far from playful and doesn't allow the driver to engage with it so confidentially as the 488 GTB.
evo Tip
Buy one. Just buy one. The lure of Ferrari's mid-engined supercar is as strong today as it was when the 355 was introduced nearly 20 years ago. Even in a world of magnificent McLarens, ludicrous Lamborghinis and potent Porsches, the fascination of Ferrari is more powerful than ever.
Whatever you think about Ferrari's move to turbocharging – and after experiencing the 3.9-litre V8, we can't complain that much – the company has undoubtedly done a fantastic job, with imperceptible lag and mighty performance. In fact, it's just won the overall International Engine of the Year award at Engine Expo 2016, along with victories in the Performance Engine, New Engine and 3-litre to 4-litre displacement categories. Make no mistake: It's a staggering bit of engineering.