​Ford GT (2016–2022): review, history and specs of an icon
The second-gen Ford GT was born out of competition, and it's utterly intoxicating – minus one or two compromises...
There was enormous weight on the Ford GT's broad, muscular shoulders when it arrived in 2005. The GT40's legacy was inscribed in history when it swept the rug from under Ferrari's feet at Le Mans in 1966, and bringing it back to life as a road car nearly four decades later was a bold move. It could have gone so very wrong. Except it didn't.
In fact, the GT was a revelation. The blend of white-knuckle supercharged V8 fury and genuine finesse and sophistication made it one of the finest supercars of the modern era, one that took overall victory at evo Car of the Year 2005. And that, we thought, was the end of the GT lineage, but Ford had other ideas…
There's an intriguing story about the birth of the second-generation Ford GT road car, and it only came to light a year after it was unveiled in 2016. Because initially Ford wasn't going to build a new GT at all, it seems. Instead it wanted to return to Le Mans with a Mustang, and to then create a road car on the back of the racing project to market the Mustang globally. 
For one whole year, in fact, Ford tried and failed to come up with an uber racing Mustang to take on the 911s, Corvettes, Ferraris and Astons that compete at Le Mans each year. At the same time they tried to craft a road-going version to coincide with the Le Mans project to celebrate the company's 50th anniversary of its victory at the famous 24 hour race.
And then something called Project Silver happened. After a year Ford reached the painful realisation that the car they'd been attempting to engineer for the last year had begun to bear no resemblance whatsoever to a road going Mustang. Which meant the marketing would never work. And at that point the idea to go back to Le Mans with a Mustang was canned, and replaced with a top secret skunkworks project to build an all-new GT to do the job instead, plus a corresponding road car to go with it. And thus, at the end of 2013, the idea for an all new Ford GT was born.
Partnership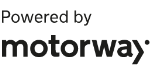 Need to sell your car?
Find your best offer from over 5,000+ dealers. It's that easy.
The road car we're driving here was a while coming then, true, to a point where some cynics accused it of being mildly off the pace beside contemporary rivals like the McLaren 720S, especially with a price tag over two times that of the McLaren. So perhaps the best way to tee-up the left hand-drive only GT is to remind you of some key facts about it, just in case you aren't drawn in just yet.
Tech highlights
At the core of the GT lies a bespoke carbonfibre tub with pushrod suspension front and rear, plus a seven speed dual-clutch gearbox that's integrated within the rear suspension. All the body panels are made from carbonfibre, the vast majority of its metal components are made from aluminium. All up it weighs just 1385kg dry, so call it around 1450kg with fluids. This makes the GT lighter than any of its more obvious rivals from Ferrari, McLaren et al, says Ford.
The brakes are carbon ceramic all round, and the wheels are 20 x 8.5-inch forged alloys at the front with 20 x 11.5-inch units at the rear (full carbon fibre wheels of the same size can be specified for quite a few pounds extra, though Ford won't disclose how many other than to potential customers). Tyres are Michelin Pilot Sport Cup 2s, 325/30s at the rear rear, 245/35s up front.
The car has five different drive modes (see more detail below) plus a computer controlled aerodynamic package that helps it develop more downforce but less drag than any rival. There's also an airbrake at the back and winglets at the front that move to alter the centre of pressure as the downforce increases at speed. Without these the GT would develop too much downforce at the front, relative to the rear.
In track mode the car instantly lowers by 50mm at the flick of a switch, and the springs effectively become 100 per cent stiffer than in sport mode.
Engine, transmission, 0-60mph time
The GT is powered by a 3.5-litre twin turbo V6 that's been tried and tested, and which has won several times, in sports car racing. It develops 638bhp at 6250rpm and a peak of 550lb ft at 5900rpm, with the vast majority of that peak figure available flat between just over 3000rpm and just under 6000rpm. 
Yes this is the same Ecoboost unit as found in many Ford trucks, and no it doesn't have the exotic voice of the engines found in European rivals (or the previous GT, in fact), but when has a utilitarian powertrain ever stopped an American supercar in the past?
It features five different drive modes; Wet, Comfort, Sport, Track and V-max. In Sport and Track there is an anti-lag system that all-but eliminates turbo lag by keeping the turbines spinning irrelevant of the throttle position.
The gearbox is a seven-speed dual clutch that's physically integrated into the rear suspension and makes up part of the rear subframe's physical structure. This is a layout that doesn't only feature on some of the greatest supercars of all time like GMA T.50 and Ferrari F50, but is also a key design element of the fastest racers in the world, be that Le Mans or Formula 1.
Zero to 60mph takes 2.8sec, the top speed is 216mph and, just guessing, we'd say 0-100mph in somewhere around six seconds.
What's it like to drive?
From the first few feet of travel, the GT feels alive beneath your backside in a way that only proper racing cars do. The seat base is fixed so you move the pedals and wheel towards you, a la LaFerrari. And to begin with the suspension is compliant but very stiff in its feel, and supremely controlled in its response; the braking power also immense.
The noise from the twin-turbo V6 engine and the acceleration it can so readily generate is also deeply racing car in its feel and delivery. At low revs it sounds grainy, angry, industrial, and not especially pleasant to be honest. But as the revs rise past 2500rpm the tone changes and its acceleration gets much stronger as the V6 hones in on its torque peak. The cumulative effect is utterly dramatic, no mistake whatsoever about that.
And then there's the way the gearbox operates, slicing up or down through the ratios with a speed and precision that you couldn't hope to replicate with a third pedal and conventional gear lever. After five laps driven at a reasonable lick, all but the most skilful drivers would probably want to calm down a bit and have a rest, so much grip does it generate through the corners, down the straights, in the traction zones, everywhere. And after another five laps you would definitely need a lie down to have a good think about what this car is doing, how it is doing it, and how you can get even more out of it. Which is where the Track mode setting comes in.
To engage this you need to come to a complete stop, flick a switch on the steering wheel and then, thump, the thing drops instantly by 50mm, reducing the overall ride height above the ground to just 70mm. So you go out in it again and that's when the real monster that lies within reveals its true being. It doesn't feel any faster in Track mode (because it isn't) nor do the gear changes feel any more aggressive. But the turn-in response, the body control, the perception of grip and, most of all, the subjective power of the brakes (weirdly) all go to another level again.
In Track mode the way the GT stops for, and turns into corners becomes a little bit ridiculous, frankly. You also notice the absence of weight that it carries, and the pure precision this lends it, everywhere. In Track mode it is fair to say that the GT is utterly spectacular to drive. In fact, the GT feels quite a lot like a full blown racing car, a fact that even its creators admit is not at all far from the truth. Strangely, though, that feeling doesn't translate to especially sensational lap times – the 1:14.2 we achieved at Anglesey circuit fell short of other less specialised machinery from Porsche, Ferrari and Mercedes-AMG. 
So what are the not-so-incredible aspects of the way it drives? OK here goes – and sorry about this Ford but I suspect that in your heart of hearts you know what's coming here anyway – on the road the GT feels and sounds and just is a little bit rough around the edges, a touch uncouth and just not as refined mechanically as you might expect.
On the track, at maximum attack, all the fizzes, vibrations and noises that accompany your every move, most of which are down to the carbon fibre tub, simply aren't an issue because everything is focused on going faster. But on the road they start to irritate you after a while. And after a long time behind the wheel I suspect they'd drive you round the twist.
Conversation is only just about possible at 50mph, and at 70-80mph it's so loud inside the cabin you need to shout to be heard by a passenger. It also feels very wide out on the public road, intimidatingly so on occasions. And the fuel range is borderline hopeless with a 16mpg/57.5-litre tank combo.
Twenty years ago all of this would have been fine, and the GT's brawny rawness would have been deemed perfectly acceptable. Appealing, even, in a macho kind of way. But things have come a long way in terms of supercar usability during that time, and in the context of its contemporaries, the GT can sometimes feel a little too extreme. It also has a boot that is smaller than tiny, with no usable luggage space whatsoever inside it.
The ride is actually not bad on the road, so long as you select the comfort setting on the electronic dampers. But then there are other issues surrounding the brakes, which under light loads become difficult to modulate smoothly; the steering, which suffers from kickback on rougher surfaces, and even the engine noise, which is always very loud indeed, can't be dialled back in any way, and has a lack of refinement to it in the mid-range that, again, you simply never notice on the track.
Bottom line: the Ford GT is an epic car to drive – on a track – because fundamentally it's a racing car. No question about that. But on the road it's only so-so. Whether this will matter one iota to the 1350 owners and collectors that have one in the garage? The answer is almost certainly not.
Production of the Ford GT has now ended, but not before a flurry of special editions arrived to pay homage to the car's motorsport legacy. The final road-going version, the GT LM Edition, was built in tribute to the GT's class win at Le Mans in 2016, with a series of cosmetic tweaks and a price tag somewhere north of the base car's £450,000 figure. For 67 specially chosen customers, Ford is also producing a £1.38m track-only model called the GT MkIV, generating more than 800bhp with Multimatic-developed adaptive suspension and bespoke aero. 
The second-gen GT has the drama, racing pedigree and exotic feel of a fully-fledged hypercar, but its asking price and outright performance placed it somewhere between supercar and hypercar territory. The Ferrari SF90 sits in a similar category, and while it lacks the extreme aero and motorsport engineering of the Ford, its even quicker thanks to a fiendishly complex 986bhp hybrid powertrain. Putting raw numbers to one side, there's still nothing quite like the GT; as a key car of Ford's competition history, not to mention the direct and unabated connection to the racer that won its class at Le Mans, it's utterly unique.​
Ford GT specs
| | |
| --- | --- |
| Engine | 3.5-litre twin-turbo V6 |
| Power | 638bhp @ 6250rpm |
| Torque | 550lb ft @ 5900rpm |
| Weight | 1385kg (dry) |
| Power-to-weight | 475bhp/ton |
| 0-60mph | 2.8sec |
| Top speed | 216mph |