Ford GN34 – dead on arrival
This Ghia-styled, mid-engined V6 coupe came close to becoming Ford's answer to the Honda NSX
Between the GT40 of 1964 and the first GT of 2004 the world didn't see much mid-engined action from Ford, save the RS200 homologation special. It's rarely acknowledged that in the 40-year gap Ford actually came tantalisingly close to fielding another interesting mid-engined sports car, developed under the resolutely unsexy codename GN34.  
This project started in late 1983, when Ford's Special Vehicles Operations unit proposed an ambitious sports car to take on Porsche and even Ferrari. Sticking it to GM's long-running Corvette and a rumoured mid-engined Chrysler wouldn't have hurt the corporate ego either. To make this possible, however, the small and agile SVO team would have to avoid getting bogged down in the slow-moving ooze of internal processes set up to squeeze out humdrum saloons, not exciting two-seaters. To that end they decided to outsource development to independent companies, which is how come early styling and engineering work on the new car was given to Italdesign. By happy coincidence, Italdesign was already working on a mid-engined sports car concept, which it quickly fitted with the 3-litre V6 from a Taurus and announced at the 1984 Turin motor show as the Ford Maya. From here Ford's new sports car would spring. 
> Talbot Horizon Lotus – dead on arrival
Though the Maya looked pretty good as a warm-up act, Ford's most sensible company men were unhappy about an outside firm being trusted to work to corporate standards and questioned how this car could be financially feasible when it sat on a bespoke chassis. SVO was told to address this and paused its mid-engined aspirations to find an existing platform that could provide the basis for a sports car. What it alighted upon was the new front-engined, rear-drive Sierra which, though unlikely to make a Ferrari 308 beater, might form the basis of a serviceable Porsche 944 rival.
Partnership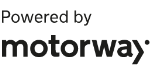 Need to sell your car?
Find your best offer from over 5,000+ dealers. It's that easy.
Trouble was, though the forthcoming Sierra Cosworth would prove the worth of the chassis, even Italdesign couldn't confect a gorgeous sports car shell over the tall bulkheads and long overhangs of a family car platform. The gawkiness of Sierra-based styling proposals played into SVO's hands and in 1985 management cautiously agreed that the new sports car should be mid-engined after all. 
SVO got moving, commissioning Italdesign to make a running proof-of-concept using the existing Maya style, while pitching Giugiaro's team into competition with Ford-owned Ghia and the mothership studio in Michigan to decide how the final GN34 would be skinned. When Ghia's offering was chosen for production, the bright red design model returned stellar customer clinic approval ratings, and punters' enthusiasm didn't wane when they were told it was a Ford.
Meanwhile, the Italian-made running prototype was performing well, even in the demanding hands of Ford consultant Jackie Stewart, and was soon joined by three other engineering mules: a modified, V8-powered De Tomaso Pantera, a swollen US-market Escort EXP and another hacked-up Pantera, the latter pair running the Yamaha-developed 227bhp SHO V6 that would power the finished car.
The GN34 was showing great promise, and in retrospect could have been Ford's NSX. Unfortunately, like many doomed car projects, the GN34 began to gain weight and run late. The final nail was when Ford management had to choose between funding a sports car or signing off a new 4x4 to ride the growing trend for things called 'Sport Utility Vehicles'. The C-suite suits went with the truck and in August 1986 the GN34 project was officially cancelled. That usurping SUV became the first-generation Explorer, which did wonders for the company's profits but denied us that most uncommon of things; a mid-engined Ford.
With the author's permission this story was sourced from the second volume of the Secret Fords series by Steve Saxty. evo readers can save 15 per cent on Volume One using the code EVO15 at stevesaxty.com/shop. Alternatively get free postage (normally £10.75) on the Volume One and Two Compilation Set with the code 2BOOKSAVE.
This story was first featured in evo issue 295.