Used Jaguar F-Type (2013 to date) review and buyer's guide
Stylish, sporty and still good to drive, the Jaguar F-Type is growing old very gracefully
Ever since the E-type was replaced by the XJ-S, Jaguar's reputation shifted from a manufacturer of sporting machinery to one more on the GT side of the equation. The F-Type changed all that. Here was a car that was pretty yet suitably aggressive, that drove well and offered a wide range of powertrains. The four-cylinder models are relatively frugal, the V6s entertaining and the V8s loud and quick.
Perhaps not quite as good to drive as their contemporaries, the F-Types offer a great blend of sports car engagement with a relaxed GT ability and today make a very tempting used purchase.
> Click here for our review of the current Jaguar F-Type
History
Launched in 2013 the F-Type coupe joined its convertible sibling as Jaguar's much heralded return to the sports car market and was initially available in three guises – F-Type, F-Type S and F-Type R. The last featured a supercharged 5-litre V8, while the F-Type and F-Type S both used a supercharged 3-litre V6 with various outputs. All models utilised an eight-speed 'Quickshift' automatic transmission and initially all were rear-wheel drive.
In 2015 all-wheel drive was added as an option to the model line-up for the S and R, giving customers the choice of rear- or four-wheel drive on all but the entry-level model. The brace of supercharged V6s could also be specified with a manual transmission.
There were further updates in the spring of 2017 when the four-cylinder F-Type was launched, only available with the automatic transmission and rear-wheel drive. The V6 could be ordered with three different power outputs, while the range-topping V8s were the R and the SVR.
To keep the F-Type fresh there was a major revamp in 2020 with styling updates, a revised engine line-up and improved interior tech that was a big improvement over what went before but still not quite up to best-in-class standards. There were just two engines left to choose from – the four-cylinder and the supercharged V8, with the V6 examples being quietly dropped from the line-up.
Prices, Specs and Rivals
The F-Type has a very broad spectrum of rivals thanks to pricing that has ranged from around £50,000 for the early V6 cars and four-cylinder machinery to £100,000 for the top-of-the-range V8 models. At the lower end of the price bracket you could make a case for the F-Type being up against the Alpine A110, Porsche 718 Cayman (and Boxster if open air is your thing) and various generations of BMW M4, along with more modern machinery such as the Toyota Supra.
Partnership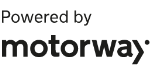 Need to sell your car?
Find your best offer from over 5,000+ dealers. It's that easy.
The more muscular V6 F-Types and mid-range V8 cars are more of a natural competitor for the Porsche 911 – 991 or 992 depending on which era you're interested in – and some of the saloon-derived coupes such as the Mercedes-AMG C63 S and Audi RS5. Dynamically the Jaguar isn't quite up there with the Porsches, but as an overall well-rounded prospect the F-Type ticks plenty of boxes.
Engine, gearbox and technical highlights
There can't be many cars that have such a broad range of engines available in coupe and convertible forms and which all offer pretty decent levels of performance, and with four-, six- and eight-cylinder units to choose from there's an F-Type for just about everyone.
Kicking off the range in terms of power are the four-cylinder cars that use the Ingenium unit that's familiar from several JLR applications, and in its F-Type guise it develops a decent 296bhp, and 295lb ft of torque that's available from 1500 to 4500rpm. Despite its 2-litre capacity it does a reasonable job of hauling the F-Type's 1520kg around and feels responsive, too, especially in Dynamic mode where it also sounds fairly inspiring for a four-pot turbocharged unit. In this spec the F-Type was only available with rear-wheel drive and with an automatic transmission, the latter working well in this model.
Mid-range F-Types came equipped with a 3-litre V6 with varying outputs. The standard machine, the 340PS model, delivers 335bhp and 332lb ft, while the S (also known as the 380PS), receives 375bhp and 339lb ft, while the most powerful V6 model, the 400 Sport, ups the ante to 395bhp, with torque remaining at 339lb ft. Various drivetrains were available and it's worth noting that if you prefer to swap cogs yourself then the V6 models are the only F-Types to be offered with the six-speed manual… but not all models could be optioned this way. The 340 is rear-wheel drive only and could be bagged with the manual or auto; the 380 is available with rear-drive and the manual 'box or with the auto in either two- or four-wheel drive, while the 400 Sport is auto only but could be ordered with either the rear- or all-wheel drive.
The range-topping models, the R and SVR, both feature Jaguar's supercharged V8, with 542bhp in the R and 567bhp for the SVR. Both feature the Quickshift auto 'box and could be optioned either as rear- or four-wheel drive. Both are ballistically quick and feature a stirring V8 soundtrack.
Performance and 0-60 time
With three different engine configurations and three different capacities it shouldn't come as too much of a surprise that there's a wide variation in 0-62mph times, but the good news is that even the slowest F-Type manages to dip below the six-second barrier. Naturally enough it's the 2-litre machine that records the slowest time, but at 5.7sec it's by no means shabby and it'll top out at 155mph.
The 335bhp V6 with the manual 'box records the same time as the four-cylinder, but choose the Quickshift auto and that drops to 5.3sec, while top speed rises to 162mph. Opt for the V6 S with 375bhp and you'll reach 62mph in 5.5sec in the manual and 4.9sec in the auto, but somewhat surprisingly the four-wheel-drive model (auto only) is 0.2sec slower, the additional weight presumably blunting any traction advantage. The 400 Sport with its 20 additional horsepower is no quicker than the S but from the driver's seat it does feel a little more exciting, while the V6 models are more engaging than the four-cylinder models, too, especially in their ability to rev more eagerly near the red line.
With significantly more power the V8 models are unsurprisingly the quickest, with the R posting a 4.2sec time for the rear-wheel-drive model and 4.1 for the all-wheel drive, with both cars hitting 186mph flat out. The SVR is quicker still, recording a 3.7sec 0-62mph time and a top speed of 200mph.
Ride and handling
Perhaps the main difference to highlight between the various F-Type models is that the rear- and all-wheel-drive offerings drive rather differently, with the rear-drive versions being the sweeter drive. They weigh less and consequently feel nimbler and have better, lighter steering, but they're also more prone to oversteer. However, this is generally well controlled, especially when equipped with the mechanical limited-slip differential.
The all-wheel-drive models are, unsurprisingly, far more sure-footed, especially in inclement conditions, but don't feel quite as lithe or entertaining, and despite the four driven wheels they can also be encouraged into oversteer without too much provocation, especially the V8 models.
In general the suspension set-up works quite well, but can get a little lively on pockmarked surfaces, and it's a little surprising that the SVR actually offers the best ride thanks to revised damper rates and it is the best compromise in terms of its GT credentials that also endow it with an entertaining manner on more demanding roads.
MPG and running costs
Running a Jaguar F-Type isn't going to be a particularly cheap experience, but it doesn't have to be a wallet-wilting one either. Naturally enough it's the four-cylinder that should be the most financially friendly model, with a combined economy figure of 39.2mpg. Move up to the V6 and you can expect that to drop significantly, with an official figure of 33.6 for the autos and 28.8 for one with a manual 'box. Choose a V8 and you'll be looking at mid-20s, and with all models if you use their performance on a regular basis or do lots of miles in urban areas these figures will all drop significantly.
All F-Types attract the over £40k surcharge when it comes to VED, something worth bearing in mind if the car you'll be buying was registered after 1 April 2017. Quality rubber will be in the region of £200 a corner for the 19-inch wheels and a little more if fitted with 20- or 21-inch alloys. Servicing shouldn't be especially ruinous and will be on a par with equivalent models from other premium manufacturers (which service is due next is shown by a service indicator system). Jaguar offers service plans on models up to ten years old which allow the costs of servicing to be spread via instalments.
Interior and tech
Overall the F-Type's interior is a good place to be without being class-leading in any particular aspect. It's a strict two-seater but roomy enough for most, although the tallest drivers might find legroom is a little tight, and there's enough storage for small oddments. However, despite having a 310-litre boot you'll need to pack with soft bags to make the most of the relatively narrow and shallow space.
Generally speaking the surfaces that fall most regularly to hand are of a high quality, but some of the fixtures and fittings do feel a little sub-par, and while build quality is good it's unlikely to give the engineers at BMW, Porsche and Audi any sleepless nights.
The F-Type has endured a long production run so it's inevitable that some of the tech can feel a little bit old hat, with the original infotainment feeling particularly old-fashioned these days. There was an update when the all-wheel-drive models arrived, but it's not the quickest of systems and can be a little laggy and doesn't like to be rushed. The latest system in the 2020 facelift models is a definite improvement but still isn't class-leading.
Design
Beauty is in the eye of the beholder but it's fair to say that despite its long production run the allure of the F-Type's svelte styling hasn't dimmed – it's still a very attractive machine. It has an elegance that's less brash and showy than many of its rivals and perhaps looks best as a coupe and without the bodykit of the larger-engined examples. Many a machine has been compromised in the looks department during a facelift but the F-Type still looks fresh and classy even after its 2020 nip and tuck. 
> Click here for our full review of the pre-facelift Jaguar F-Type (2013-2019)
Buyer's guide
Prices
There are plenty of used examples for sale in a ratio of approximately two coupes for every convertible. Given it's the least expensive model it might be assumed the 2-litre examples would be the most plentiful, but it's actually the rarest F-Type on the used market, most likely as a result of it only arriving in 2017. The V6 is the most plentiful, but there are still plenty of supercharged V8s to choose from if you want the ultimate in performance.
Initial depreciation is quite severe, a matter not helped by dealers heavily discounting new examples, but after the first two or three years the depreciation curve does slow. The earliest V6 models tend to offer the best value, followed by the early V8s and then the 2-litre models, but whichever engine you choose it's likely to be significantly cheaper than an equivalent model from Porsche.
Range, specifications and options
The F-Type range is remarkably extensive, with a choice of coupe or convertible body styles and three different engine configurations with a variety of different power outputs, as well as the choice of rear- or all-wheel drive. The 2-litre four-cylinder cars are popular and swift enough and offer the lowest running costs, but perhaps the sweet spot is the V6-engined examples. The V6s are characterful and offer a decent step up in performance over the four-cylinder cars and also offer the possibility of a manual gearbox, but it's a pretty rare option on the used market. The V8s are excellent too, with a bombastic soundtrack and huge performance (particularly the SVR) but will be more expensive to run.
All F-Types come with plenty of standard kit and more recent examples have plenty of safety-related driver assistance systems, if that's your bag. Models with adaptive suspension do offer a better ride and the higher-end Meridian audio systems are worth the extra over the standard six-speaker set-up.
Problems and checks
Jaguar's reliability record isn't the finest so it may pay to arm yourself with an aftermarket warranty or to buy from a dealer that offers a decent level of warranty cover. The F-Type isn't unreliable per se, but there can be a number of glitches that affect cars, ranging from electrical problems to more serious mechanical maladies.
The central air vents that rise up from the dash are known to stick, and the pop-out exterior door handles can also be problematic. Other electrical issues tend to centre around the infotainment, which can freeze or crash. Some owners have reported squeaks and rattles from interior trims and earlier models can be affected by window trims that trapped road debris that could result in windows being scratched when the glass was raised or lowered.
Have a listen for any untoward noises from the rear end as the differential oil seals are a known weak point and can lead to premature diff wear. The switchable flaps in the F-Type's exhaust are also a known weak point and can seize up, often from a lack of use.
Recalls
There have been quite a few recalls for the F-Type, some affecting just a handful of cars, and others that were more widespread in their scope. Some are more serious than others – airbags that might not deploy, crankshaft pulley retaining bolts that can fracture and seatbelt pretensioners that might not deploy. In total there have been 14 recalls for the F-Type, so check with a Jaguar dealer that any recalls have been correctly carried out.