Lamborghini LP640
Seems putting serious miles on a supercar means you're always shelling out...
Interesting, isn't it? Gunning the LP640 300 miles southwards in the UK recently, I lost count of the number of police patrols, speed cameras and scamera vans I saw. Yet just three days later, having traversed over 400 miles of autostradas, the only sign of authority I saw in Italy was a couple of upturned thumbs from two polizia stradale officers in a marked Alfa just south of Milan.
They weren't the only enthusiasts either. Drive an Italian supercar into its home country and you don't need to see the border signs to know you've arrived – the countless tooting horns and descending driver's windows followed by a hand cupping an ear do the job just fine! A bit different from the reaction in France then, but more on that later…
I was in Italy because, a few weeks earlier, I and the mostly Ferrari-driving party that I normally attend the Le Mans 24-hours with decided we just couldn't face the mosquito-infested showers this year, so instead we thought we'd give the 2008 race a miss and instead catch the excellent Brittany Ferries service from Plymouth to Santender in sunny Español (£260) for a road trip bound for Lake Como in northern Italy.
Of course, driving an LP640 isn't the cheapest way to cover vast areas of tarmac, but with a light right foot, topping up with super-unleaded gives it a range of around 340 miles on its 100-litre tank. Shame that the hard stuff is around 28p a litre more expensive on the Continent, which meant that keeping LP07 in fuel was costing me £125 or more every day. Ouch.
Crossing the border into France near San Sebastián, our convoy headed for the privately owned race circuit at Pau-Arnos. Set in the rolling foothills of the Pyrenees, it's not unlike Cadwell Park – in other words a touch tight for the 1.7-ton LP640 and better suited to the 360 Stradales in our party. It was great fun nonetheless, and is well worth a visit if you're in the area.
Partnership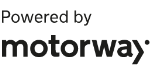 Need to sell your car?
Find your best offer from over 5,000+ dealers. It's that easy.
Twenty-four hours later, LP07's nose was heading towards the spectacular 1.5-mile Millau Viaduct that crosses the valley of the River Tarn. Dropping into the valley and heading down the narrow Gorges du Tarn itself, it became immediately apparent that it was a little hairy for the 7ft-wide Lambo. Now, it might be that our Gallic cousins had already had a skinful of 'les Rosbifs' invading Le Mans a couple of weeks before, but the sight and sound of a line of UK-registered Ferraris negotiating their quiet villages seemed to send some of them into apoplexy, and since LP07 was at the back, its rear end not unlike a mobile chicane, I caught the brunt of the many international hand signals proffered in our direction. Not exactly what you'd call a warm welcome.
A few hours later we were on the N202 north of Nice. What a road! Super-smooth, barrelling over viaducts and cutting through steep rock faces. And then, just off the N202, came the Col du Turini. With sheer drops of 500ft or more and curves not unlike those in the opening sequence of The Italian Job, the smaller Ferraris soon left me making tricky three-point turns on some of the tightest hairpins. In fact, quite unlike the super-cool Rossano Brazzi piloting his non-power-assisted Miura at the beginning of the aforementioned film, I emerged from the LP640 a sweating wreck!
Worse still, the Lambo's rear end had started to make some nasty graunching noises. Had I checked the brake pads before setting off? Of course not. I considered my options. I could call Lamborghini Assistance for one of its big trucks, or coax LP07 to a dealer. Then again, the factory at Sant'Agata was only 200 miles away, and they would definitely have the pads I needed…
It was with relief that I pulled into the factory workshops the next day. I couldn't help but notice that the well-known polizia stradale Gallardos were there too, on the ramps for assessment. It turns out both four-year-old V10s have now covered over 200,000km, with both having had bottom-end rebuilds some time ago. Amazing, isn't it? I mean, can you imagine British plod cruising the M6 in a marked Aston Martin DBS? Yet apparently the Italian road-traffic boys will have new LP560s by the time you read this!
A thousand euros later and LP07 was back en route for Lake Como for a brief and welcome rest, before work commitments meant leaving the rest of the group the next day and caning it the 800-or-so miles north to Zeebrugge – via the St Gotthard Pass.
So that's another 3000 miles, and now a major service is looming. Seems putting serious miles on a supercar means you're always shelling out. Just glad the clutch is hanging in there…
Running Costs
| | |
| --- | --- |
| Date acquired | August 2007 |
| Total mileage | 13,455 |
| Costs this month | £1470 (rear tyres and rear brake pads) |
| Mileage this month | 3389 |
| MPG this month | 13.5 |