Does the name Dany Bahar mean anything to you? Perhaps not as his fall from grace was swift to say the least. He arrived at Lotus in the late 2000's with an impressive CV. Having been an ex-Ferrari marketing man he promised to transform Lotus with a brand new range of five cars. The halo car of the range was to be a new Esprit, we're still waiting. Despite his failure to deliver on his promise, he should be praised for the introduction of the V6 Exige.
The first two series of Lotus Exige had followed a simple philosophy, combine lightness and a fizzing four-pot engine to create a genuine road racing pocket rocket. But when the series 3 arrived in March 2012 with a price of just over £50,000, it was clear that this was a different animal. Gone was the four-pot engine and in came a supercharged Toyota V6 from the Evora S. The track was also increased, as was the wheelbase to make space and raise the level of composure.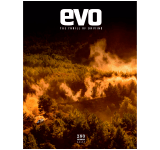 Subscribe to evo magazine
Subscribe today to have every issue of evo delivered straight to you. You'll SAVE 39% on the shop price, and get evo for its original cover price for a whole year!
Despite weighing 1176kg, 240kg heavier than its predecessor, the Exige S was still 200kg lighter than the Evora. With the V6 engine producing 345bhp and 295lb ft, its power to weight ratio was on a par with the 911 Turbo of the day. As a result, even with the use of a manual gearbox, the car could catapult itself from standstill to 60mph in 3.8sec and on to 100mph in just 8.5sec.
Underneath there was still the familiar, bonded aluminium tub containing the suspension that had largely been carried over from the Evora. Changes were present in the form of a quicker steering ratio and the addition of a new rear anti-roll bar. Also included in the package was the switchable Lotus ESP system - Dynamic Performance Management. This contained no limited-slip differential but did come with both touring and sport modes. If you specified the Race pack (a £2000 option), you also got a Race mode that optimised the handling for track driving, as well as firmer suspension and track-biased P Zero Trofeos in place of the standard Corsa tyres.
Even in standard trim without all the options, the combination of the power and poise of the car created an experience that was nothing short of breathtaking. As a result there was no surprise when in 2012 it shared evo Car of the Year honurs with the Pagani Huayra.
In 2013 Lotus revealed the £52,900 roadster. Then in 2014, hardcore drivers wanting a greater emphasis on track driving were able to choose the Exige V6 cup for an extra £10,000. Then in early 2016 the S was rebranded as the Sport 350.
And Dany Bahar? Well having been dismissed from his post shortly after the launch of the Exige S, he now runs ARES, a Modena-based 'atelier' (we aren't sure about the name and anagram either) that adds bodykits and swanky trim to Bentleys and Mercs (as if it were possible to make a Bentley swankier). A match made in heaven? Lotus fans might say so…
Specs
| | |
| --- | --- |
| Engine | V6, 3456cc, supercharged |
| Max power | 345bhp @ 7000rpm |
| Max torque | 295lb ft @ 4500rpm |
| Transmission | Six-speed manual, rear-wheel drive |
| Weight | 1176kg |
| Power-to-weight | 298bhp/ton |
| 0-60mph | 3.8 sec (claimed) |
| Top speed | 170mph (claimed) |
| Price new | £50,850 |
Checkpoints
Engine
Its hardly surprising that the news on this front is extremely positive. The Toyota-derived V6 that propels the Exige S has proved to be pretty much bomb-proof. Jamie Mathews, Lotus sales manager at specialists Bell & Colvill, has seen no major recurring issues with the engine or its Eaton supercharger. This is the case whether the engine is in the Exige or the Evora S. 'That said, Exiges are often driven hard – it's what they were designed for – and if you can find a car with some of the three-year manufacturer's warranty left, even if it's just a few months, that's a big plus,' says Jamie. 'It's the first thing I'd be looking for.' 
The next key area to look at when buying would be signs of meticulous servicing. A full service every 9,000 miles or annually (depending on which comes first) is key. As the V6 has a timing chain, there is no belt to worry about. Where issues can arise is that the cooling fan bearings can sometimes go. This can create a racket when the fans cut in, but fortunately most have been replaced with upgraded ones under warranty.
Transmission
Despite having a slightly lighter flywheel for faster pick-up and response, the gearbox is the same as in the Evora and so far there have been no common issues. One aspect of the car that does receive mild criticism is that of the cable operated gearshift. This is not an isolated Exige problem, but instead something shared with other mid-engine Lotuses. 
> Lotus Exige S vs C63 Black, M3 GTS, 911 GT3 RS 4.0 and Nissan GT-R Track Pack
The Exige S is better than most in this respect, but no one car is the same here. Adjustments can be made to cable alignment to improve the shift quality and this something we would recommend looking into. Being a car that is likely to have been driven hard or on a track, it is well worth checking the clutch operation fastidiously for any slipping, juddering or smell as these could indicate that its on it way out. Unfortunately it's a major job to replace with costs likely to be around £2k when parts and labour have been factored in. Despite there being no diagnostic for clutch life, an engine download can reveal how many launches the car has done giving an indication of its treatment. 
Suspension, steering, brakes
'No problems here as yet,' says Jamie. 'I wouldn't worry at all if a car has done a few trackdays – two or three times a year is exactly what it was designed for.' The Trofeo tryes originally fitted to some cars are sadly no longer road legal. However the P Zero Corsa is good on the road and adequate for occasional track use. What are worth checking though are the inside edges of the tyres as there is a tendency for these to wear faster than any other area of the tyre.
The Exige S standard brakes possessed AP four-pot callipers that will more than do the job for the majority of owners. An upgrade to drilled discs was available to those looking to do more track use and if track performance is key to you, then these are highly recommended. Because of the Exige's lightweight construction, both sets of brakes and suspension components tend to last well, as loaded stress is never too much of an issue.
Body, interior, electrics
As with all cars, the overall condition of it is as good a guide as anything when it comes to assessing the type of life that the car has led and establishing whether it has been abused during its ownership says Jamie. Therefore it is key to check the nose of the car for chips and grazes. Also the front splitter and the underside of the sills are worth checking for any signs of kerbing damage.
Rivals
Porsche Cayman/Boxster
The 'S' trim models of the 981-gen Caymans and Boxsters with 321bhp and 311bhp respectively, represent the closest rivals to the Exige. There are stacks of 2012 and 2013 examples knocking about for around £40k.
BMW M4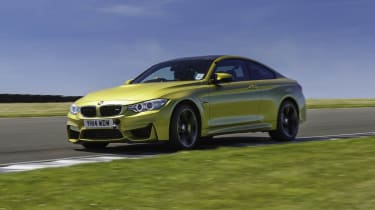 Rocket ship fast (425bhp, 0-60 4.3sec) making it an easy match for the Exige in a straight lin. However, not as nimble or light on its feet. Low-mileage 2014 examples the model to go for. Can be found for around £42k.
Noble M12 GT0-3R
In terms of philosophy, the most similar to the Exige. With a mid-mounted biturbo V6 housed within a plastic body, its performance is ballistic. Reaching 60 in just 3.8sec and going on to 170mph makes it a real contender. It also handles well making it a genuine option. Between £35-37k buys the best.
I bought one
Ian Lockwood
'I've had my 2013 Exige for two years, covering 4500 miles in that time. I'd sold a 421bhp RX-7 and wanted a good-looking but newer rear-wheel-drive coupe for road and track, with my FD2 Civic Type R as my daily driver. The Exige was the only choice really – nothing else can deliver the performance, looks and driver involvement for the price.
'I made sure to choose one with the Race pack, which not only maximises corner exit speed, but also reduces trackday rear pad wear; with no LSD, the other DPM modes use rear braking to control wheelspin. I have the diamond-cut alloys, which look great but I believe are no longer available due to some issues with the lacquer. 
'I get around 22mpg on the road and 6mpg on track, which makes the small tank frustrating. Tyre choice is limited due to the unusual front wheel size, but the official "LS" P Zero Corsas are reasonable considering their performance and are decent on track. I'm 39 and my insurance is under £900 per year, covering me for six trackdays and business use. Servicing is quite pricey thanks to the effort required to get at anything mechanical.
'I haven't modified the car, as most power upgrades exceed trackday noise limits. The only issue I've had was recently, when I got warning lights on the dash that were diagnosed as the brake pedal switch, a common fault. Sadly, that didn't fix it and I'm about to have the ABS unit replaced, thankfully under warranty as it's a £1200 part and requires the clam off to fit!
'It's not the most practical car, but a couple can easily go away for a long weekend in it. The speakers are rubbish and it isn't the quietest car inside, but the seats are comfortable so long journeys are OK. I love every second driving it and I suspect it will be a while before a worthy replacement surfaces.'
What we said
Group test, July 2012
'Twist the key and the Exige S bursts into life with a theatrical whoop and settles to a barrel-chested, fast idle. Wow, this doesn't sound much like an Exige. But then it isn't really an Exige at all, more a sort of Exige/Evora mash-up that concentrates on raw excitement, handling accuracy and astonishing performance.
'The bad stuff? It's a massive pain to get in and out of, and the cabin is tiny. However, that does make it feel pretty special. In fact with the extended wheelbase and wider build, the Exige looks low and exotic with a kind of Noble vibe to it. It has grown up. And like all grown-up supercars in 2012, it's highly configurable. So try to resist blipping that coarse, edgy V6 and concentrate on Lotus's version of Ferrari's manettino…
'Touring is for sensible driving; Sport opens up a valve in the exhaust for even more noise and introduces a fair degree of slip so you can really experience the Exige's limits with a reassuring sense of security. Race "learns" the road surface as you drive and constantly adapts to provide maximum cornering speed and acceleration. Sounds spooky. Feels almost entirely intuitive.
'The engine really is sweet and sounds great, a tight ball of motorsport fury, and, of course, there's the most delicious [unassisted] steering you can imagine. It's the most exciting Lotus we've driven since the 2-Eleven… It feels special, it looks stunning, sounds like a racer and goes like one, too.' – evo 171
What to pay
Buying
The first batch of early cars are now dipping below the £40k barrier whilst £42-46k gives you a superb choice of 2014/15 cars. The very last cars built with delivery miles are hovering around the £50k mark. Many of these have the race pack making it the ideal track car and the vast majority have either the £2000 Premium pack (leather, carpets, uprated trim) or the £1500 Premium sport pack (no carpet, but leather/alcantara). Nearly all cars has air con which is essential in the coupe and desirable if possible in the roadster. 
Costs
| | |
| --- | --- |
| Tyres (each) | £177.12 front, £195.67 rear (P Zero Corsa) |
| Front pads (set) | £208.34 |
| Front discs (pair) | £485.95 |
| Damper | £698.15 |
| Clutch kit | £616.70 |
| Spark plugs (set) | £131.33 |
| Annual service | £520 |
| Major service (every 4 years) | £816.63 |