Lotus Exige Cup 260
New-year diet makes Lotus Exige more hardcore than ever before
What do an Exige's carpets, mudflaps, battery cover, interior mirror, sun visors and the gas strut for the engine cover have in common? According to Lotus's engineers, they are all 'non-essential' items and can be deleted on the 2009 Exige Cup 260, saving 4kg. There's an admirable honesty to the company's claims, but then it needs to show what makes this year's Cup 260 worth having over last year's, or the Cup 255 or the Cup 240 or any of the other Series 2 Exiges that have had their 15 minutes of fame on the Lotus price list.
As you may have already guessed, this year's Exige Cup showcases weight reduction. It features even lighter forged alloy wheels (-10kg), carbonfibre panels (-12kg) and a number of other changes, including a smaller motorsport battery and lighter flywheel, that, along with the ruthless cull of non-essentials, takes the reduction to 38kg. The bottom line is a kerb weight of 890kg.
I'm pretty sure we don't have the full 38kg saving, though. We have a radio and two speakers (which struggle to be heard at a motorway cruise), plus carpets, sun visors and, bizarrely, a rear-view mirror, which shows nothing – the rear window has been replaced by a solid panel. Mind, the other 'luxuries' serve to make the Cup a properly habitable road car, and although they lift the weight to around 900kg, this is still a light car; a Megane R26.R is 1220kg, an MX-5 1155kg.
Cheap this Exige isn't – £45,995, plus another £950 if you'd like it road-registered – but with little more than a few straightforward modifications this pocket GT would be race- ready. It's eligible for many championships for road-legal sports cars in Europe and Asia, and the new pan-European Lotus Cup Europe too.
Up close you can see the many new carbonfibre parts – front splitter, dash top, roof, side scoops, engine cover and rear wing – but to distinguish it from previous Exiges the new 260 Cup also has a set of (deletable) body stripes. To me it looks like tribal tattooing – I half expected to find a swirly tramp-stamp between the tail lights.
Partnership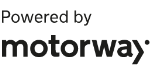 Need to sell your car?
Find your best offer from over 5,000+ dealers. It's that easy.
Once mounted on fixed runners, the Cup 260's carbonfibre-shelled seats are FIA-approved for competition, and while there's not much of them, they prove brilliantly supportive and comfortable. And yet, even knowing that this Exige is virtually a racer, there isn't the rawness you expect. Twist the key, thumb the yellow starter button and, even with its skinny flywheel, the supercharged Toyota engine at your back sounds plain, tinkly, discreet.
Even when you get moving there's little initially to suggest you're at the helm of a racer. This Exige shares characteristics with every other Lotus based on the aluminium Elise chassis, namely untaxing steering, a light, snappy gearshift, air-light pedal resistance and the feeling that there's not much mass pinning the front tyres to the road. In short, it takes little muscle to pilot the Exige. But it soon becomes starkly obvious that lurking just beneath this lightness of touch are some jagged, uncompromising hard-points.
You'll notice the first when you stamp on the throttle. Now, 257bhp (260 PS) is a decent chunk of grunt, but in the lightweight Exige it feels magnified. These are supercharged horses, too; pin the throttle and the car snaps forward instantly. There's decent torque below 4000rpm but it really piles on the coals from there on, getting ever stronger until the acceleration feels crazy, the supercharger adding a discordant edge, a distant shriek like aluminium sheet being fed ever faster into a buzz-saw. At 7000rpm the engine gets a second wind and the noise gains a manic edge that suggests it might be about to explode, at which point three squashed red circles light up in the centre of the rev-counter, heralding the arrival of the 8000rpm rev-limiter, though for two glorious seconds 8500rpm is permitted. Grab another gear – schlack! - and the Exige is off again, mad as before. Zero to 60mph takes four seconds dead, says Lotus, and you think, yeah, that's possible. It also claims zero to 100mph in 9.9sec, a genuine supercar figure, and you think, you betcha. 
Then you transfer your right foot to the brake pedal and, despite knowing that the controls offer little resistance, you stand the car on its nose, or at least feel like you have. Braking power is huge and response is very sharp (and backed by anti-lock) providing you with your first important Exige lesson, which is to master delicacy of input.
The Cup's handling requires a similarly considered and sensitive touch. You might expect as much, given the combination of cold, slick asphalt and a track-tuned road car wearing what look like cut slicks – Lotus-spec Yokohama A048s. If you want to drive it on or near its high‑G limits, you can't just pitch it in, stab the throttle and make it up as you go along.
With its adjustable dampers and front anti-roll bar optimised towards road use, the Exige feels quite light on its toes, but its ride has an edge of firmness to it, both the surface's graininess and its bigger undulations feeding through to the wheel and the seat. Yet, unexpectedly, there's also quite noticeable pitch and roll when you brake and turn, though in these conditions that helps keep all four shiny contact patches in touch with the wet surface. Grip is surprisingly good and there's terrific feel through the small, thin-rimmed Momo wheel – when you suspect the front may be about to understeer wide, you're right. A bit of slip at the rear would neutralise it, and there's the power to deliver it, but it would feel brave to go there, even at quite low speeds.
It's the lightness of the front end, its relative lack of bite into the road compared with the solidly hooked-up, heavier rear. You can, in theory, set a limit on slip by using the adjustable traction control, but the rear has a very high limit of grip, helped no doubt by the standard-fit, torque-biasing differential (even on a wet road the rear tyres refuse to break traction in a straight line). It feels like if the back end did let go there wouldn't be enough bite at the front to balance a slide.
As a consequence, your approach to a sinuous, wet road is to brake in a straight line, make calm steering inputs and guide the car precisely and smoothly into turns to maximise front-end grip. It's then a case of feeding in as much power as early as you dare. It feels like treading a thin line and gets all of your attention, yet a glance at the speedo reveals that the Exige is covering the ground at an astonishing pace.
We didn't see much dry tarmac while the Exige was with us, but I can imagine wanting to try firmer front damper settings. It's a shame the adjusters aren't as accessible as they are on some cars, but I can imagine tinkering with the set-up on trackdays to tailor the car to the track.
Chapman is credited with saying, 'Power makes you faster down the straights, lightness makes you faster everywhere.' This Exige combines both. I reckon there wouldn't be much that could live with it on a circuit, even on its road settings.
Specifications
| | |
| --- | --- |
| Engine | In-line 4-cyl, 1796cc, supercharger |
| Max power | 257bhp @ 8000rpm |
| Max torque | 174lb ft @ 6000rpm |
| 0-60 | 4.0sec (claimed) |
| Top speed | 152mph (claimed) |
| On sale | Now |