Lotus Exige
Turbo conversion gives Exige an S-beating 280bhp
The Lotus Exige is a brilliant car, multi-layered feedback coursing through all of its controls, possessed of incredible agility paired with masses of grip and stunning mini-GT racer looks. All it lacks (for some, at least) is that addictive thump of mid-range torque, a criticism that should have been answered by the supercharged Exige S. And it was, sort of. But the supercharger unit makes the buzzy Toyota engine sound pretty awful – whiny and harsh. The delivery isn't as exciting as it should be either, linear and predictable but lacking in drama and real bite. Somehow, despite mouthwatering ingredients, the S doesn't quite deliver the thrills.
So what to do? Well, either accept that the Exige really needs to be wound up tight to deliver the goods, or look for another means of boosting its performance. If you choose the latter then tuning company Weltmeister might just have the answer.
This is the Weltmeister Trophy, an Exige fitted with a Garrett GT28R turbo and a Spearco intercooler, as well as new intake and exhaust systems. The conversion promises 280bhp and 220lb ft – well up on the Exige S's 218bhp and 159lb ft. At £6995 fitted, it's not cheap, but there are plenty of people out there spending even more money fitting Exiges with Honda i-VTEC motors and dull VAG 1.8T engines, so there's obviously a market for such a conversion. And if it can combine the top-end rush of a standard Exige with a hefty wallop of useable torque then the Trophy might just be the Exige we've been waiting for.
Goldtrack has kindly allowed us to tag along on one of its trackdays at Silverstone to try out the turbocharged Exige. It's cold and damp in places, and Weltmeister, sister company to WRC Technologies, has lined up a number of potential customers to drive the car after me, so I'm under strict instructions not to introduce it to the Armco.
Partnership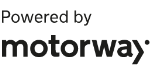 Need to sell your car?
Find your best offer from over 5,000+ dealers. It's that easy.
The 1.8-litre Toyota engine has a very stepped delivery in standard form – very little torque to speak of below the change in cam profile, then a big kick and a strong surge to the limiter. Weltmeister has smoothed this considerably, but kept that final rush to retain the original car's frenetic character. The Exige is a track-focused car after all, you wouldn't want it running out of puff as you close in on the red line…
It's very obvious within a few hundred metres that there's no danger of that. The turbo spools up quickly, thumping the Exige along the track, and the delivery keeps ramping up until the engine clatters into its limiter. At the 6200rpm cam change the turbo finds new energy and the revs multiply at an astonishing rate. An Exige S owner just wouldn't recognise performance of this scale.
The wide expanse of a Grand Prix circuit usually robs you of any sensation of speed (unless you're in an F1 car!), but even here the Exige feels genuinely potent, and when running with other cars you realise just how fast the Trophy is. Porsches are simply an annoyance to be despatched as quickly as possible, and even pretty serious race cars aren't beyond the Exige's reach.
Power doesn't come at the expense of composure, the Exige chassis (here fitted with factory-optional Öhlins dampers) soaking up the massive hike in power with relative comfort. You can break traction but it certainly isn't an issue if you're not deliberately provoking the back end, and the sweet balance, the brilliantly resolved picture you get through steering and seat are still intact. I'd consider fitting the optional Lotus limited-slip differential to get just a shade more control when the engine does eventually overwhelm the rear Yokohamas' grip, but there's very little to criticise in how the turbocharger goes about its business or how the Exige copes with the upgrade.
Of course there are other considerations. Do you want a car that isn't as the factory intended? Is this kit going to undermine the inherent reliability of the Toyota engine? Weltmeister guarantees the work for one year, which offers some peace of mind, and I suspect there are enough frustrated owners out there who will happily take the risk and enjoy an Exige with real GT3-worrying performance.
Specifications
| | |
| --- | --- |
| Engine | In-line 4-cyl, 1796cc, supercharged |
| Max power | 280bhp @ 7800rpm |
| Max torque | 200lb ft @ 4900-7200rpm |
| 0-60 | 3.8sec (claimed) |
| Top speed | 160mph+ (claimed) |
| On sale | Now from www.weltmeister.co.uk |