Mercedes-Benz A-class review – engine, gearbox and technical specs
A wide range of four-cylinder units, both petrol and diesel. Six-speed manual, and seven- and eight-speed autos are available depending on the model
Kicking off the range are the A180s, in both petrol and A180d diesel form. The entry-level A180 uses a 1.6-litre four-cylinder petrol engine with 136PS and a six-speed manual transmission. The A180d is next, and the first we've driven ourselves, using a 1.5-litre turbocharged diesel producing a modest 114bhp but a more useful 192lb ft of torque from 1750-2500rpm. Mercedes claims 61.5mpg combined economy from the diesel on the latest WLTP test procedure. Our drive suggests mid-50s is a more realistic goal in mixed driving. 
Next up is the A200, an all-new 1.3-litre turbocharged petrol four-cylinder co-developed with Renault, with a reasonable turn of pace. Despite the modest capacity it boasts a 161bhp output and 184lb ft at 1620rpm, only lagging the diesel slightly on torque, though as you'll read in the next section, its delivery isn't quite as pleasant as that of the diesel, requiring more revs for a given task and making a strained noise as it does so.
An A200d follows, at 2.2 litres in capacity and with 136PS and 300Nm to call upon. Above that in the diesel range is the A220d, now making 177PS and 350Nm from the same 2.2-litre turbocharged diesel, while the next petrol up is the 187bhp A220, using a 2-litre turbocharged four.
The A250 packs the same unit but delivers 221bhp, 258lb ft from 1800rpm, meaning it has enough power to make unruffled progress in day-to-day driving and enough in reserve to propel you down a twisty road at a decent lick. It's smoother than the smaller petrol too, to the benefit of refinement, though it still doesn't feel much like an engine you'll be inclined to rev. While new, tight engines never quite give their best and a more run-in unit might feel more willing, the 2-litre still feels like an engine best driven in its low to mid-range.
Transmission choices are fairly confusing, but we'll give it a go. A six-speed manual is standard on the A180 and A200, while a seven-speed automatic is the standard transmission for the A180d. Mercedes puts an 8-speed dual-clutch auto in the A200d and A220d, but the petrol A220 and A250 revert back to the seven-speed auto. 4Matic all-wheel drive comes in with the A220, and is also available on the A220d and A250.
Partnership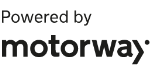 Need to sell your car?
Find your best offer from over 5,000+ dealers. It's that easy.
Kicking off the AMG range is the A35, which packs a healthy 302bhp and 295lb ft making it quick enough to keep and Audi S3 and VW Golf R honest. Unlike the A45 it doesn't use a bespoke AMG unit, utilising instead a modified version of the A250's M260 unit. Changes run to a twin scroll turbocharger and an air to water intercooler, plus the inevitable overhaul of the car's electronic brain. The seven-speed auto is familiar and is connected to a recalibrated version of the A220 4Matic's all-wheel drive system.
To help meet ever-stricter emissions standards, all petrol units feature particulate filters - something you'll see rolling out across an increasing number of petrol cars in the years to come.
Mechanically the new A-class is fairly unremarkable, with a steel structure (slightly wider and longer than before, liberating greater interior and luggage volume) and MacPherson struts with passive dampers at the front. The rear setup varies depending on spec, with all SE and Sport models getting a torsion beam, while all AMG-Line versions (apart from the A180d) gaining a multi-link rear. Passive dampers are standard, although the A35 is available with adaptive items as a £695 option. All use variable-ratio, electrically-assisted rack-and-pinion steering.
For the A35 virtually no suspension component is carried over from the regular A class, with re-designed joints and lower wishbones combined with careful development of the bushes and even the use of metal bearings on the lower front arms for more steering precision. The rear subframe is now solidly mounted to the body, while the steering rack is also new for the A35, as are the beefy brakes with monoblock four-piston calipers up front. There's a stiffer structure to work with, too, courtesy of an aluminum shear under-panel beneath the engine, assisted by bracing bars.