Mercedes E400d AMG-Line 4Matic estate review – consummate to all feeble things
The E400d is supreme in its capability and practicality — if only it didn't look like an airport taxi
The W124 was a real Mercedes. This fan favourite was a contemporary realisation of the institution that was Mercedes-Benz in the 1980s. It was calming, brutish, beautifully built and capable of withstanding everything from a tropical hurricane to a grumpy three-year-old, which are essentially the same thing aren't they?
When the current W213 E-class was introduced, Mercedes was determined to recreate the magic that made its forbear such a brilliant car - and it was so nearly there, lacking only its ancestor's air of indestructible longevity. Now, three years after its initial release, the W213 is a common sight on the roads, but thanks to a rollout of new engines (due in part to the WLTP whirlwind ripping through the industry as a whole) the E-class has never been a more complete and enduring family car.
The version we're driving here is the recently released E400d estate, featuring a new-generation straight-six turbo diesel engine and a slick nine-speed transmission. We often agree with the adage that most cars are best when they are closest to its makers' core mantra, whether that be a Porsche sports car, BMW sports saloon, or in this case, a large Mercedes estate. This is especially true with the E400d, as it's a rather brilliant car.  
Engine, performance and 0-60 time
We're talking big diesels here, and the E400d certainly has one, packing the all-new 'OM 656' 3-litre inline-six diesel engine, which is the latest in a line of advanced new petrol and diesel six-cylinder units. This specific E400d engine replaces the previous 3-litre V6 turbodiesel that's been used in a variety of 350d models throughout Merc's large car range, and as such has been engineered to slot into a wide variety of frames, including the flagship S-class, G-class and next-generation GLS.
Prime considerations, then, are generous power and torque figures, outstanding refinement and a relaxed gait regardless of the number on the speedo - and boy does the E400d deliver. Power is rated at 334bhp and is spread between 3600rpm and 4400rpm, which sounds high for a diesel, but the redline does extend right up to over 5000rpm, so it's still right in the meat of the rev range. More dramatic is the torque figure, which peaks at 517lb ft between 1200rpm and 3200rpm. For context, this is only 37lb ft less - and available 1300rpm further down the rev range - than the twin-turbo 4.0-litre V8 in the AMG E63.
Partnership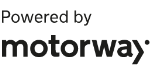 Need to sell your car?
Find your best offer from over 5,000+ dealers. It's that easy.
The E400d dashes to 62mph in just 5.1sec, topping out at a limited 155mph. How does it feel? Fast, unnaturally fast in fact, as it builds power with a distant yet deep straight-six howl pleasingly devoid of any fakery or unwanted drama. That considerable torque is put to the ground with supreme ease too, thanks to standard 4Matic all-wheel drive and the quick-shifting and well calibrated nine-speed auto.
Technical Details
All-new from the ground up, the new straight-six combines an aluminium block (unusual in compression ignition engines) with steel pistons, and a state of the art 'stepped-bowl' combustion process, named after the shape of the bowl in the piston. This is important as the shape of the combustion chamber allows a higher burning rate, reducing the hydrocarbons being produced in the combustion process, limited the amount of soot being in the engine and also reducing internal friction.  
Another feature is the incredibly compact exhaust manifold, placed close to the block, which thanks to its aluminium construction, heats up faster than a traditional cast iron block, therefore heat-soaking the exhaust after-treatment more quickly (thanks to its close placement to the engine block wall). This improves efficiency over short drives and helps spool the turbos quicker. It's all rather clever.
On the road, this is clearly evident, as it picks up with tremendous urgency just above idle, and so long as the transmission is primed and in the right gear, is very responsive. The smoothness and refinement is palpable, without any shuddering, or vibrations entering the albeit very serene and well damped cabin. Extend the revs out right through to 5000rpm and it's never raucous or trashy, it just pulls with a distant straight-six grumble.
Suspension on the E400d is available in two flavours, the first a standard steel spring setup with adaptive dampers and the second an optional air-suspension system.
The interior is usual E-class, but standard on the E400d is the wide-screen cockpit alongside the full Mercedes Command system. As seen in other Mercedes models, Command is not the most intuitive or easy to use, but has a massive range of capability and is clear, fast and responsive to the click wheel. Mercedes' sat-nav is also plenty good enough despite not having Google maps support like most Audis. A small shoutout to the optional Multi-beam LED headlights too, as they're brilliant.
What's it like to drive
Indomitable, in a word. The E-class is a big car, especially in estate form, but the formidable power unit perfectly complements the big body, never labouring or straining like SUVs do of a similar size and higher weight. The steering is accurate and slightly faster than you might imagine, but you soon acclimatise to its responses. The standard AMG-Line trim does tighten the suspension, and on the standard 19-inch wheels rides perfectly well, only hinting at a slight brittleness if we're being really picky. We'd suggest avoiding the optional 20-inch wheels though, as that hint of brittleness turns into something akin to accidentally biting into a clove on the christmas ham.
Start to take liberties with the E400d and its damping and body control remain resolute, gulping up difficult sections of road with total composure - it's almost like this car could handle over 600bhp without a hitch…
All-wheel drive is also a welcome ally in this occasion, as the E400d has impressive traction, despite that massive 517lb ft torque figure pounding the tarmac from just above idle. In fact, even an indulgent slug of throttle applied at an icy red light proved well within its capabilities, without any traction control intervention.
If there was a criticism, it would be that the E-class' sheer dimensions never disappear, look out across the tall dash and thick a-pillars, it always feels big. But then a contemporary BMW 5-series feels just as big, so it's not like other contemporary executive cars offer an E39-like driving experience.
If you have some cash burning a hole in your pocket for a family car, but can't justify an E63's 15mpg, you can do much worse than 'compromising' for an E400d. It must be noted that four-cylinder E-class models lack this indulgent brilliance, the engines feeling slightly more strained, underpowered and out of character with the E-class' size and opulence - an A6 Avant 40TDI is a better bet in this regard.
Prices and rivals
The E400d prices kick off at £55,140, a not unreasonable amount of money for such a substantial car you might agree. For context, this is nearly £12k more than a similarly specced E220d AMG-line estate, but as mentioned briefly above, it totally changes the character of the car. Being a relatively high-grade E-class, standard equipment is comprehensive, but plump for the 'Premium Plus' package and the E400d will feel fully-loaded, with high-grade hifi, panoramic sunroof, excellent parking cameras and radars (very useful due to the significant dimensions) those Multi-beam LED headlights and more for a not-unreasonable £4390.
Direct rivals from German manufacturers don't quite have the same performance capability, but is likely to do with the relatively limited engine ranges offered thanks to those models also being new to the market. Still, Audi's new A6 Avant 50TDI is £3k less expensive, but only offers 286bhp, while a BMW 530d M Sport is only £90 down on the Merc, yet is far less pokey with only 261bhp on tap. It's not like either of these rivals are particularly stirring to drive either, neither offering appreciable gains in driver interaction.
Go down the SUV route and things only get more expensive, with the new GLE400d costing a whopping £62,685 before options, while the X5 30d M Sport and Audi Q7 45TDI are only slightly less money and far less entertaining to drive. Finally, a slightly left-field option might be the Volvo V90 T8 plug-in hybrid. It's the only one of these cars to offer more power and is only slightly more expensive at £59,805, but still feels off the pace when it comes to how well its considerable technology is integrated - and if you plan on doing lots of motorway miles without the ability to recharge, it's a thirsty bugger too.
Overall the E400d hits the sweet spot for us. It's massive, practical, (much) faster than big diesel estate and SUV competition - all the while feeling satisfyingly 'hewn from stone', pardon the motoring journalism cliche. If there was one criticism, it would be how it looks - or rather appears - because the E400d badge is just about the only thing telling everyone around you this is not just an airport minicab. Specify it in a proper colour rather than just the usual black or silver and as an ultimate real-world family car, few get close to the E400d.