'It pains me to say so, but Porsche 911s that I have known and loved are now some kind of genetic throwback'
Sadly, the submissive new 911 now sits dutifully in the shadow of Porsche's money-spinners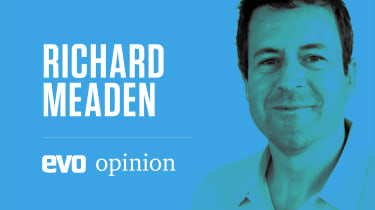 What is it about the Porsche 911 that fosters such a fundamentalist following? I can quite easily see how from outside the circle the whole 911 'thing' must seem like some weird cult. Doubters certainly have legitimate grounds to question the dewy-eyed devotion, for objectively speaking, I'm sure if many of you drove a really early 911 you'd be appalled. Even those of you who have owned modern 911s.
Why? Well, they're not at all quick, don't really go where you point them, have a gear linkage so woolly it could have been knitted by German nanas, and on-limit handling that more than lives up to the ditch-seeking reputation. A Lotus Elan – delicate, beautiful and exquisitely poised – runs rings around them.
> New Porsche 911 2019 review - 992 generation strengthens its armoury against rivals
Of course, what separates the 911 from its Chapman-designed contemporary – and pretty much everything else – is that its flaws, failings and foibles quickly came to be celebrated to the point where they defined the driving experience. If you could be bothered to wrap your head around all these issues then you had reached the pivot point upon which hinged your future as a 911 fan. Conversely, if you couldn't be arsed or simply didn't wish to face down the very particular (and rather peculiar) challenge of mastering these weird, gruff-sounding rear-engined machines, you could spend the rest of your life wondering what all the fuss was about.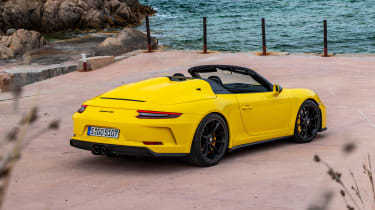 Without wishing to sound like the founder of some strange sect, I've always explained the appeal of a 911 is rooted in summoning the commitment to honing your skills and sensitivity until exploiting the 911's weight distribution, revelling in the wonky handling and allowing the wriggling steering wheel to do its thing largely unchecked becomes second nature. Gaining this confidence and fluency is the rite of passage that cements your love for the 911. But in that same moment you also become qualified to feel betrayed every time Porsche meddles with the magic. Which it has done, consistently, with each and every generation.
And so, inevitably, we come to the 992. To be honest, I'm not entirely sure what it is we as 911 fans – and therefore its harshest critics – are chasing. Whichever way you slice it, the 911 has been in a continual state of flux for 50-plus years, which explains why if you care about these things it's so easy to disappear down the rabbit hole of considering what it is that makes a 911 a 911.
I don't bemoan the fact the Ferrari 488 is almost unrecognisable from the 308 (though I do wish it did feel more like the 458…). Nor do I wish the current Aston Martin Vantage handled like the old Newport Pagnell-built Vantage V550. And yet the Porsche Paradox is as simple as it is apparently eternal. Namely that there will never be a quicker or more capable 911 than the next generation, but in achieving that it will also be the least 911-like as a result. I suppose that's what happens when you stick the engine in the wrong end of the car and devote the next half a century to fighting physics and proving you were right all along.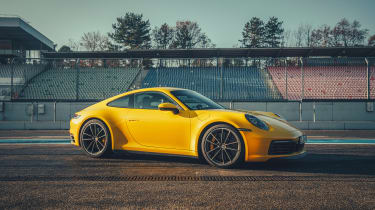 There was a time, not so long ago, when Porsche had to work hard to convince its customers of the merits and authenticity of models such as the Cayenne and Panamera. Now the 992 has flipped that on its head, with Porsche instead working hard to lure serial Cayenne, Macan and Panamera customers into the biggest, plushest and most dynamically conventional 911 ever. Don't believe me? In 2018 Porsche sold 256,255 cars. More than half of those were SUVs, the Macan selling 86,031 units compared to 71,458 Cayennes. Even the Panamera outsold the 911 – 38,443 to 35,573. Boxster and Cayman sold 24,750 between them. This is the commercial reality for one of the world's pre-eminent sports car brands; SUVs and big saloons outselling cars many of us still instinctively think of as core Porsche models by almost four-to-one.
I used to subscribe to the belief that so long as the success of the Cayenne and its ilk funded the development of great 911s and enabled Porsche to race at Le Mans, it was all good. That theory is still sound, but now that those outliers have become Porsche's enormously lucrative bread and butter, the customer profile has morphed to such a degree that the 911 now has to look, feel, behave and be equipped in a way that feels familiar to customers who might have owned Cayennes, but have never owned a 911.
Much as it pains me to say so, the 911s that I have known and loved are now some kind of genetic throwback; the notion of such a quirky, challenging, individual and unapologetically straightforward sports car sitting as comfortably in Porsche's 2019 model range as a square peg in a round hole. Like any long-term relationship worth saving, I'll give the 992 another chance. But in my heart I know that this once feisty, life-affirming sports car has been honed into a servile, Stuttgart-built Stepford Wife.