Porsche 911 991.2 (2015-2019) review - Performance
The half-century lineage has had its ups and downs, but there's never been a class act quite like the 911
Performance and 0-60 time
The new turbocharged engines ensure all Carrera models are now more powerful than ever before. The base model has 365bhp from its 3-litre twin-turbo flat six, which is enough to propel the 1430kg car to 62mph in 4.6sec. Its top speed is 183mph. Equipped with the twin-clutch PDK gearbox those figures are 4.4sec and 182mph. 
The four-wheel drive Carrera 4, meanwhile – which weighs in at 50kg more than the rear-wheel drive model – reaches 62mph in 4.5sec with a manual gearbox and 4.3 with PDK, but top speeds drop slightly to 181 and 180mph. Naturally, the Cabriolet and Targa models, both of which are heavier than their coupe counterpart, lose a little in terms of straight-line performance.
The Carrera S now boasts 414bhp from its uprated version of the same 3-litre twin turbo unit. With a manual gearbox it'll hit 62mph in 4.3sec, falling to 4.1 with PDK. Top speeds are 191 and 190mph.
With so much more low down torque than the previous normally aspirated engines the latest turbocharged Carrera models now feel much more muscular on the road, pulling with more urgency from low engine speeds rather than requiring the driver to chase the redline in each gear to extract meaningful performance. The trade-off, however, is a less dramatic and exciting manner of power delivery and a less stirring soundtrack. 
For those drivers who want yet more performance from their 911 the Turbo models tick all the right boxes. They no longer have a unique selling point in the 911 line-up now that the Carrera models also use a pair of turbochargers, but the full-fat Turbo models are much faster and much more expensive, so there isn't an uncomfortable overlap. 
The base Turbo model uses a 533bhp 3.8-litre twin-turbo flat six. Driving all four wheels via a seven-speed twin-clutch gearbox the Turbo will crack 62mph in 3.0sec and power on to 198mph. For the first time the Turbo S uses different, bigger compressors than the Turbo, although it still uses the same 3.8-litre engine. With 572bhp it manages the dash to 62mph in 2.9sec and tops out at 205mph. Few cars feels as accelerative as a 911 Turbo in a straight line. 
Partnership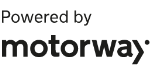 Need to sell your car?
Find your best offer from over 5,000+ dealers. It's that easy.
> Read our Porsche 911 Turbo review
The GT3 and GT3 RS models are also more powerful than ever. The 469bhp GT3 – now PDK-only but still normally aspirated and rear-wheel drive – reaches 62mph in 3.5sec and 196mph. The RS, meanwhile, uses a 4-litre unit in place of the GT3's 3.8, which lifts power to 493bhp. It also uses a seven-speed twin-clutch gearbox and drives its rear wheels, hitting 62mph in 3.3sec and topping out at 193mph.   
evo comment
'No sports car in history can match the continuity of excellence delivered by the Porsche 911. Its fusion of old and new is unprecedented. The rear-engined layout has hardly changed since the car was launched in 1963, but the latest car can rightly claim to be the most charismatic and technically accomplished in its class. Over the past half-century, the rear-engined Porsche has evolved into one of the most complete, thrilling and rewarding sports cars you can buy. The latest 991 model was launched in 2011, and is faster and more capable than ever.' – David Vivian, Contributing Road Tester