Porsche Cayman S 981 review (2012-2016) - Stuttgart's most cohesive sports car
If anything can dethrone the 911 Carrera, it's the 321bhp Porsche Cayman S
What is it?
For so long the 911's poor relation, all the stops have been pulled out with the new-generation Porsche Cayman. The result is a car with an intoxicating blend of silken powertrain, feelsome steering, breathtaking poise and keen pricing.
The more powerful Cayman S is a compelling car in many ways, not least because it signals a shift in Porsche's attitude towards its sub-911 coupe. With the 911 pushed unashamedly upmarket, the Cayman has been allowed to mature into a more credible and desirable model in its own right. Confidently emerging from the 911's shadow as a brilliant all-round package that needs no excuses, it actually eclipses the 991 Carreras for feel, cohesion and enjoyment.
Where the 991 Carrera and Carrera S are frustratingly numb and aloof, the Cayman S delivers a vibrant, engaging driving experience. The way it flows through corners is magical, the manner in which it nurtures novices and entertains experts is genius and as one of this decade's very best cars, it manages to represent good value, priced from £48,783. See it compete in our 2013 Car of the Year contest here.
Technical highlights? 
Extensive use of aluminium in the Cayman's body structure means a 40 per cent increase in torsional rigidity and a decrease in kerbweight of up to 30kg, the Cayman S down to 1310kg. Engine outputs are increased, but not dramatically (up 10bhp to 271bhp in the downsized 2.7-litre Cayman and 5bhp to 321bhp in the 3.4-litre Cayman S) although both motors have more generous power curves, so they produce more power than the old engines across the rev range. Of course being a modern high performance car these increases come despite a reduction in fuel consumption and emissions of up to 15 per cent. The Cayman S equipped with a PDK twin-clutch gearbox enjoys a CO2 rating of just 188g/km. Not bad for a 174mph sports car. What's it like to drive?  It's extremely comfortable and easy to drive, with great visibility, short overhangs and a compact footprint. If you're much over 6ft tall you'll also be pleased to hear the new generation platform's 60mm increase in wheelbase creates a more spacious interior than the outgoing model. As we wind our way up into the hills the true brilliance of this car starts to shine. Both front and rear track are wider (40mm and 12mm respectively) but the overall width remains the same. Together with the longer wheelbase it ensures the Cayman feels planted to the road, thanks to brilliant lateral and longitudinal stability and an agility enhancing 46:54 weight distribution front-to-rear. Like the Boxster it has electric power-assisted steering. Both cars have a more natural feel than the 991, but I'd venture the Cayman is the best of the three. On dry roads you know exactly where you are in terms of available grip, and that confidence remains even when the road is slick with rain.
Partnership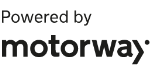 Need to sell your car?
Find your best offer from over 5,000+ dealers. It's that easy.
You can carry extraordinary speed across the ground, slicing through transient curves without fear of any short-tempered mid-engined twitchiness. When fully committed to a fast corner outright grip is huge, but what's really special is that through medium and slow speed corners there's still plenty of grip and stability to lean on, yet you can slide the car if you wish, using the Porsche Torque Vectoring and mechanical limited-slip differential to enjoyable effect. Rare is the car that has such poise and natural balance, yet allows you to adjust its attitude so readily and accessibly.
The engine and six-speed manual gearbox are sensational, the former revving its heart out while the latter's half a dozen perfectly spaced ratios always feel ideally matched to the power and broad torque delivery of the 3.4-litre flat-six. It might be unfashionable to say so, but I'd willingly sacrifice a few tenths of a second of 0-60mph performance (5.0sec plays 4.7 for the PDK, Sport Chrono-equipped car) to have this greater sense of satisfaction. Ultimately, and perhaps for the first time in a Porsche, the choice is now made purely on personal choice, not because one is markedly better than the other. Long may that choice continue to be available.
> For an in-depth review of the new Porsche Cayman, check out our sister site Carbuyer
Video review
How does it compare?
The Cayman's price tag (this test car wound past £60,000 thanks to options) can buy everything from a BMW M3 or Lotus Evora to a lightly used Nissan GT-R, with the new Jaguar F-type and Alfa Romeo 4C set to join the sports car market in 2013 too. That this Cayman feels good enough to challenge Porsche's more expensive 911 tells you how sensational it is.
Anything else I need to know?
Fitted with the optional PDK transmission it is surely the ultimate effortless daily driver, but for purity and complete sensory immersion you can't beat the exceptional six-speed manual, which has one of the slickest shifts you'll ever experience. There's even an automatic throttle-blip function, which makes everyone a heel-and-toe hero, though this being a Porsche you're free to do the fancy footwork when you disable the driver aids.
Specifications
| | |
| --- | --- |
| Engine | Flat-six, 3436cc |
| Max power | 321bhp @ 7400rpm |
| Max torque | 273lb ft @ 5800rpm |
| 0-60 | 4.7sec (PDK, claimed 0-62) |
| Top speed | 176mph (manual, claimed) |
| On sale | Now |