Peugeot 207 GTI v Renaultsport Clio 197 R27 - Renaultsport Clio 197 R27
The hottest Clio's chassis is one of the best out there, but how does it match up against its French rival?
My second wakeful, hopeful night's sleep arrived a couple of weeks later in Portugal. The hotel was a monastery in a previous life, and Andy Morgan and I are up at a very monk-like hour to rendezvous with the (deep breath) Clio Renaultsport 197 F1 Team R27.
We've been granted special permission to drive it on the road, but so as not to create an unseemly furore amongst the other journalists on the launch (who have to stick to a few laps of a circuit) we've got to pick up the car early and then head well away from the test route for the diesel Méganes. Not having any knowledge of Portugal other than that it produces a fortified wine capable of providing stonking hangovers, we look at a map and then just head for a road that seems to be suitably squiggly.
The Liquid Yellow colour of our car is unique to the R27 special edition, although if you manage to get your hands on one of the 500 being produced you can specify other, less eye-catching hues. Also standard on the R27 are 17in anthracite alloys, red brake callipers, tinted rear windows and the delightful sticky-back plastic decals – fortunately a no-cost delete option.
The R27 also has bucket seats like the 207, but from the moment you clap eyes on them you know that Renault has a better grasp than Peugeot of what we want. The Peugeot's are nice looking jobs, but put them next to the Clio's and they suddenly look slightly lardy and armchairish. Renaultsport, on the other hand, has worked with Recaro to create an almost waspish seat that has less mass high up in the back to help lower the centre of gravity in the car. Such attention to detail is almost anally retentive – some might say slightly questionable, too – but I like it.
Partnership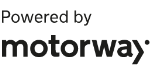 Need to sell your car?
Find your best offer from over 5,000+ dealers. It's that easy.
The most important part about the R27 is, of course, the new Cup chassis, which will become an option for all 197s later in the year. Ride height has been lowered by 7mm, the dampers are 10 per cent stiffer all round and the springs have been stiffened by 27 per cent at the front and 30 per cent at the rear.
Otherwise it's mechanically pretty much identical to the standard car, which means awesome Brembo brakes and a naturally aspirated 2-litre 16-valve four pot putting out 197bhp at 7250rpm and 159lb ft at 5550rpm. The price has risen to £17,250 (£1255 more than the 197) but as the extras would normally cost £1500 it doesn't seem like such a bad deal.
Having scuttled away with our R27, we manage to make a couple of confused circuits of a local town and then set off in what we hope is something like the right direction. Even during these slightly befuddled urban miles the first welcome change is noticeable in the steering, which has lost its low-speed granny-assist lightness. It's not going to give you Popeye forearms every time you park, but it now feels like the Clio is always alert and ready rather than waking up gradually as speed increases.
We meander our way across the map to our chosen road, cross a bridge over a lake and head into the promising-looking hills. Despite the added stiffness of the suspension, the Cup chassis seems to ride every bit as well as the standard car, just with slightly tighter body control. The road begins climbing through pine trees, past rock faces, round hairpins and continues to do so for mile after mile after mile, the lake getting ever smaller below us. It would make the most fantastic hillclimb.
At the top we park up for a while so that Andy can set about the car with his Nikon. As the shutter clicks, the sun gradually rises ever higher in the sky and begins gently warming the tarmac. Breakfast-time lazily merges into elevenses and then, just as we're starting to think that lunch might be quite pleasant, we realise that we should have started driving back at least half an hour ago. Bugger.
Luckily the Clio lives for this sort of challenge. Particularly, it would seem, in Cup spec. The body control is exceptional as we dive headlong back down the miles of contorted road. The balance is so beautifully intuitive that it feels like you've been friends for years. You can fling it through quick direction changes and it just stays with you, always ready for the next input rather than recovering from the last. The Brembos allow you to brake absolutely up to the limit, too, and yet never fade. The gearshift still isn't brilliantly mechanical, but it does allow you to rush changes through as fast as you can move your hand.
In some ways the R27 isn't really so very different from the standard car, but at times like this you appreciate every extra degree of honed tautness in a chassis. Long corners are a particular joy, the Clio flowing through on the limit of adhesion yet adjusting its line minutely at your every request. As we hit the main road and the first real traffic we've seen all morning, there's no doubt that the Clio's chassis is better than ever.
However, with time to draw breath and reflect, you realise that this improvement to the already fantastic chassis doesn't really address our two original reservations about the 197. Firstly, you still have to be above eight-tenths before you feel like you're actually working the chassis and getting something from the car. That's fine, except for the fact that this is a car with high limits, and the chances to drive it at full chat are unfortunately likely to be few and far between.
The second problem is under the bonnet. I like the idea of a high-revving, naturally aspirated engine, but the reality of the Clio's is just frustrating. Below 2000rpm it (ironically) feels like it has chronic turbo lag. Two- to five-thousand rpm is fine for going shopping, but won't excite you or provide enough oomph for overtakes. So you're left with a top end that has all the frustrations of a Honda VTEC – you feel like a slightly foolish hoodlum because of the racket you're creating, and when you finally reach what feels like 197bhp you stutter into the limiter just 250rpm later.
In short, despite the Cup chassis the Clio isn't yet a five-star small hot hatch either. But the Peugeot 207 has still further to go to reach such heady heights. There's a decent chassis and a genuinely excellent engine in there behind the unattractive bumpers and the bizarrely massive dashboard, but they're let down by flaccid controls and a general feeling that you're driving something a long way removed from the idea of a small hot hatch.
What we really need is a bit of French internal collaboration. If you amalgamated the 207 and the Clio you'd have quite a car. Take the GTI's engine and its… well, just the engine actually, pop it into the Clio's Cup chassis and Robert would be your mother's brother. And I probably wouldn't sleep for weeks before the launch.
Specifications
| | |
| --- | --- |
| Engine | In-line, 4-cyl |
| Displacement | 1998cc |
| Max power | 197bhp @ 7250rpm |
| Max torque | 159lb ft @ 5550rpm |
| Transmission | Six-speed manual |
| Weight (kerb) | 1240kg |
| Power-to-weight | 161bhp/ton |
| 0-62mph | 6.9sec (claimed) |
| Top speed | 134mph (claimed) |
| Price | £17,250 |
| evo rating | 4 out of 5 stars |