Litchfield Subaru Impreza WRX STI Type-20 (2009) review
Specialist tuner creates super-STI with nearly 400bhp and an improved chassis
Subaru has lost its way. It's hard to come to any other conclusion on the current evidence. The standard Impreza STI is too sloppy and the uprated 330S fails to address its shortcomings, the extra power merely serving to shine an even brighter spotlight on the inadequacies in the steering and suspension. It finished last at eCoty part one (issue 125), which says it all really.
This car certainly wouldn't have done – in fact I suspect it would have enjoyed a much higher placing. So how has this transformation come about? Well, Litchfield Imports, who know a thing or two about Imprezas, have gone back to the drawing board to create something a bit special. The drawing board in question is not a UK-spec Impreza, though. According to Iain Litchfield the 2.5-litre flat four isn't the best starting point. Developed for emissions compliance as much as performance potential, it's not as bulletproof as the 2-litre unit found in the Japanese Domestic Market STI and used to homologate the WRC cars.
From that starting point, Litchfield fit a new induction system, re-program the ECU, swap in a bigger twin-scroll turbo and finish things off with a three-inch bore Milltek exhaust, which not only improves gas flow, but saves 20kg. The outcome? 395bhp at 7500rpm and 375lb ft at 3500rpm. Certainly enough to be getting on with. In fact, it's a bit more than that – the Litchfield Type-20 is heroically, hilariously, rabidly rapid. So fast, in fact, that we thought we ought to put some proper numbers to the thrust involved. On a wet, greasy surface this Impreza shot to 60mph in 4.1sec and 100mph in 9.8 – exactly the same times produced by an Audi R8 in the dry…
There is a bit of lag involved – inevitable when one big turbo is helping generate nigh-on 400bhp from a mere 1994cc – but it picks up well from 2500rpm and goes ballistic 1000rpm later, accompanied the whole way by a noise that doesn't fully bring back the burble, but is gruffer, meaner and introduces a higher pitched, almost VTEC-y exhaust note.
Partnership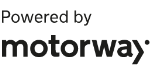 Need to sell your car?
Find your best offer from over 5,000+ dealers. It's that easy.
Nevertheless, our chief criticism of Subaru's own STI variants lies with the chassis dynamics rather than the engine, so it's just as well Litchfield has been hard at work there, too. 'It's not just the springs and dampers that are too soft,' Iain told us, 'it's the bushes, too. When we first put the car on the dyno you could watch the wheelbase increase as the rollers picked up speed.' It doesn't do that now, though, not since gaining AST adjustable suspension, tougher bushes and a chunkier front anti-roll bar. It sits 35mm closer to the tarmac too.
You instantly feel the difference. The whole car has a tighter, more focused demeanour all the way through it – the engine channels it's energy more efficiently, while the springs and dampers mean movement is far more controlled. The Type-20 charges over rough roads with real aplomb, giving you the confidence to push harder, right up to the point the front wheels start to slip. Understeer can be dialled out by turning the rear dampers up a click or two, but that doesn't cure the steering, which, despite a faster rack, is still too light. However, thanks to an increased the castor angle, it now has a much more connected feel. The package is rounded off by sharp, effortlessly strong brakes.
What's so impressive about the Type-20, though, is that it feels so complete, so well judged – it doesn't ride like a traction engine, nor act too raucously when cruising. It ain't cheap, but the Litchfield is the genuine article: a new Impreza that's an absolute blast to drive. It's a shame it's fallen on a tuner to show Subaru the error of its ways.