Subaru Impreza WRX STI Spec C (2009) review
The Spec C Impreza is a limited-edition homologation special, and it's a cracker
To all intents and purposes, this car should not exist. The fact that we are even writing about the Spec C, a limited edition, significantly tweaked brother to the Impreza WRX STI, is a miracle. Plans for the Spec C were nearly scrubbed late last least year when Subaru pulled out of its 20-year involvement in the World Rally Championships after a massive fall in sales worldwide caused bosses to radically rethink its motorsport programme. In an emotional press conference just before Christmas, company president Ikuo Mori, fighting back tears, told a stunned media gathering, 'Our decision was in response to the economic downturn. We had no choice.'
When decisions like that are made, it's normally the high-end, limited-edition models that get axed first. But not this time. Subaru wanted to send a message that the company might have had to tighten its belt, but it had not forgotten who it was and what it excelled at. The Spec C exists because it qualifies for homologation in Europe's Group N rally series, which is why they're making a mere 1000 of them. Just don't expect it to have any Spec C badges on it. Company bosses didn't think badges were necessary this time round. The only way you can tell that it's a Spec C is by the unique gold-coloured calipers and Bridgestone Potenza RE070 tyres.
But then it's what's underneath that counts. Just one lap of the short, 0.8 mile-long south track at Honda's Twin Ring Motegi complex, two hours north of Tokyo, was enough to highlight the Spec C's phenomenal abilities. Compared with the stock STI, the Spec C was a full second faster: 57.87sec vs 58.88. Multiply that by the many miles covered in rallying, and you start to get the picture. 
A weight-saving programme has shed 30kg through the use of various lightweight components. The engine is the Japan-spec STI's 2-litre flat-four rather than the 2.5 that powers UK cars, with peak power of 304bhp at 6400rpm. A new ball-bearing turbo, which reduces friction inside the turbo, brings quicker throttle response. There's also a water spray for the intercooler that allows the car to be punished longer but retain maximum power: depending on the amount of stress the engine is subject to, the unit regularly sprays water over the intercooler, reducing intake temperatures from 70C to 40C. According to the engineers, this allows the engine to retain about 25bhp and 30lb ft that would normally be sacrificed when an engine is thrashed.
Partnership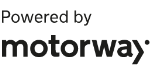 Need to sell your car?
Find your best offer from over 5,000+ dealers. It's that easy.
This effect is especially noticeable coming out of tight corners when you need explosive acceleration. Even after several hot laps, whereas the standard STI engine had started to show signs of fatigue and throttle response had waned in the mid-range, the Spec C's tacho spins high and hard as the car's intercooler light flashes on the dash, letting you know that water is being sprayed two or three times a minute to cool things down in the engine bay and maintain maximum usable power. Other upgrades include a high lateral-g fuel pump.
At chassis level, the Spec C has a new rear mechanical LSD replacing the Torsen item on the regular STI, bespoke springs and dampers, a thicker rear anti-roll bar and those grippier Potenza RE070s on 18in alloys. The combined effect is a chassis that gets the power down more effectively than any STI before it. The Spec C's turn-in is sharper with less understeer, and yet it retains an excellent ride, certainly being more comforable than previous Spec Cs. The Brembo four-piston brake set-up is similarly impressive with almost no fade.
While interpreting the grip levels of the stock STI can be a challenge, the Spec C's more feelsome steering delivers more of the information that tells a driver when adhesion limits are being reached. And being able to get closer to the Spec C's limits, but staying within your own, makes this car a lot more fun – and safer – to chuck around than an STI. It's a pity that it won't be available in showrooms here, but that's where the specialist importers come in…
Specifications
| | |
| --- | --- |
| Engine | Flat-4-cyl, 1994cc, turbo |
| Max power | 304bhp @ 6400rpm |
| Max torque | 311lb ft @ 4400rpm |
| Top speed | 155mph (claimed) |
| 0-60mph | 4.5sec (claimed) |
| Price | 3.68m yen (c£24,000) |
| On sale | Now (Japan only) |