Suzuki Swift Sport
We have a new addition to the Fast Fleet: a Suzuki Swift Sport that is oft-described as 'cheeky'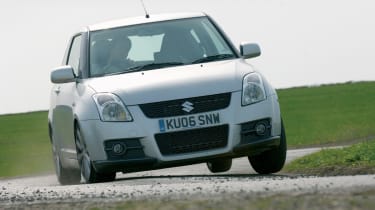 Don't be fooled by the small dimensions and ooh-isn't-it-a-bit-like-a-Mini looks; the newest member of the Fast Fleet is a pretty serious bit of kit. How many other £11,500 hatchbacks can brag about a uniquely stiffened bodyshell or engine tweaks that include a polished inlet manifold and forged pistons with oil spray cooling? This moderately exotic spec can be felt the moment you start up the Swift Sport, too, the engine taking a moment to catch, making it feel highly strung and exciting. This, you suspect, could be interesting.
I first had this suspicion at last year's Car of the Year test in North Wales, and it turned out to be correct. While the headline figures weren't much to write home about, even the most power-hungry members of Team evo grudgingly admitted that the Swift's 123bhp could be quite amusing, the joy coming from the way that the surprisingly well-specified engine let you wring it out for all it's got.
The same was true of the chassis, which really came alive on those mountain roads and reminded us that a lot of modern cars actually have too much grip. Not so the Swift, which, though it clung on gamely, could be made to drift and slide in the satisfying manner of an old skool Mini. Lift off the throttle and the tail could get a bit frisky too, but once you knew about that – and since it all happened at relatively low speeds – you could muck around with it all afternoon without once worrying about being found dead in a mangled pile of metal and sheep parts.
A few months on from that fine showing at eCoty we've now got the chance to spend a year with a Swift Sport, and so far that initial appeal hasn't worn off. Richard Meaden's first report on his Panda 100HP highlighted some interesting parallels with the Suzuki, particularly the perkiness, the slick gearbox, the slightly too lofty driver's seat and the sheer infectious enthusiasm shared by both cars. Like the Panda, every journey in this car brings little moments of joy – running it to the red line for thrills, nailing a gearchange just so, getting the chassis working beneath you.
Partnership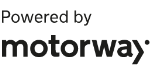 Need to sell your car?
Find your best offer from over 5,000+ dealers. It's that easy.
On the motorway, the Swift scores over its Italian oppo by being marginally less frantic. It's got more elbow room too. Mind you, this extra maturity comes at a cost: £1505. Still, I think it might be worth it for a car that's a more stable cruiser and no less fun when you're not slogging the three-lane arterials.
Strangely, where this Hungarian-built Japanese car doesn't best its Polish-built Italian stablemate is on build quality, because whilst evo's Panda feels tight, our Swift has already developed a couple of irksome rattles and a weird gremlin in the central locking. I'll have them looked at when the car goes in for its imminent date with an iPod connection and hands-free phone.
In the meantime, the important thing is that the evo fleet now boasts two miniature heroes, which, as much as anything, proves it's not just the steroidal supercars that get us excited. We love weeny hatchbacks too, oh yes. Especially ones that are a pretty serious bit of kit.
Running Costs
| | |
| --- | --- |
| Date acquired | March 2007 |
| Total mileage | 2,104 |
| Mileage this month | 1,306 |
| MPG this month | 29.6mpg |