Toyota GR86 to be available in Europe for two years only
If you want in on the GR86 you'll have to act fast as Toyota confirms it'll only be available for two years after launch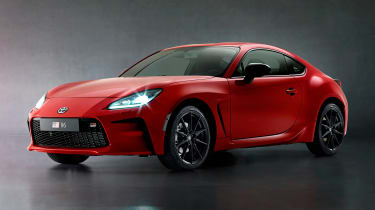 Toyota has confirmed that the new GR86 will only be available in Europe for two model years after its launch in 2022. The short life-span is, in large part, due to tighter safety regulations coming into force that would have forced the GR86's roof design to be totally re-engineered.
One of the key reasons for this issue with homologation is the relative age of the GR86, which despite looking all-new, is instead a substantial update on the 10-year old GT86. To dramatically change this key part of the structure would ensue prohibitive costs and compromise that Toyota is obviously unwilling to make.
> Toyota GR86 review – new coupe takes the challenge to Porsche's Cayman 2.0
Other Japanese sports cars have had different issues cracking back into European markets, with challenges in passing emission regulations for models more heavily biased towards American and Pacific markets like the new Nissan 400Z and Subaru WRX – neither of which are homologated for Europe at all. 
Given the difficulty and expense of ensuring overseas models like this meet EU regulations about both emissions and safety, it's not surprising to see cars like this being kept off the pricing lists considering their limited sales potential.