Vauxhall Monaro VXR 6.0
In quieter moments I wonder if it was such a good idea to order the new Monaro VXR in black.
In quieter moments I wonder if it was such a good idea to order the new Monaro VXR in black.
'Phantom' black, as the brochure would have it. In my garage there's already a rare black coupe with a big V8 (though some people think it's a figment of my imagination). I worry that the arrival of the Monaro lessens the incentive to get the fabled Barker project Capri finished and out there. Currently it sits in the garage, nicely buffed but going nowhere until a dicky electrical master switch is replaced. The cruel irony is that in less than a month the Monaro has racked up more miles than the Capri has managed since last autumn.
Serendipity being what it is, the Monaro turned up on a most convenient day. I was heading up to Cadwell Park in north Lincolnshire, a journey that would take us on a challenging cross-country route that I've trodden many times in many cars, the Barker clan being mostly based in Cleethorpes, about half an hour beyond Cadwell. The sun was shining, so my introduction to the beefy Aussie coupe with the Vauxhall badges was ideal.
Careful VXR branding dictates that your Monaro will be either silver, red or black, and the moment I clapped eyes on our car I knew I'd made the right choice. On price and performance, the Monaro is a rival for the BMW M3 but it's not exactly understated. The gleaming black paintwork softens the impact of its spoilers and skirts and lends it an air of intrigue and menace.
The Monaro casts a big shadow yet inside it feels quite compact. Press as hard as you like on the switch but the carefully sculpted driver's seat won't lower as far as you'd like. Twist the key and the new 6-litre, LS2 version of the legendary 'small block' Chevy V8 rumbles softly into life. Blip the throttle and the quad tailpipes blat a subdued whaarp!
Partnership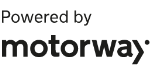 Need to sell your car?
Find your best offer from over 5,000+ dealers. It's that easy.
It takes only a couple of miles to appreciate that you're driving a car that has a character distinct from most European cars. This model may have been to a European finishing school (the rear suspension has been re-tuned with the help of GM Europe and Lotus), but its essential character remains intact. Heft the gear lever across the gate and up into first, ease up the clutch, get rolling and the Monaro feels like a heavy, durable car.
Mostly it's the wheels that feel heavy over the B-roads that take me north towards Cadwell. The ride is busy at moderate speeds, making a meal of bumps that shouldn't trouble a near-1700kg coupe, but things improve at a brisker pace. Any perceived indecisiveness quickly vanishes with a bit of driver commitment, almost as if the chassis has been waiting for a real challenge. Steer crisply into a turn and the chassis responds with equal enthusiasm, sharpening its response.
I wish I'd known that, delivered with precisely 601 miles on the clock, our VXR was fully run-in. I held back for another 399 miles before letting the 6-litre V8 give its all. Compared with the 5.7-litre LS1 engine fitted to the previous Monaro VXR, on paper this engine is moderately more powerful and torquier. What's clear right away is that it's smoother, and now, with over 1600 miles under its belt, I reckon it's much stronger, from tickover to redline.
This big coupe is proving to be considerably less practical than I'd expected, though. The re-siting of the fuel tank to above the rear axle has severely restricted boot space, and while the front seats whirr obediently forward when you throw the tilt lever, the resulting gap for rear-seat access is narrow for an adult and worse for placing a baby seat. With two small boys to get to nursery three mornings a week, that's an issue for me.
Despite this, we're becoming good mates, the VXR and me. I'm determined that the Capri will appear at a few evoactive days this year, but until it does, the Monaro will be an admirable substitute.
Running Costs
| | |
| --- | --- |
| Date acquired | April 2005 |
| Total mileage | 1650 |
| Costs this month | £0 |
| Mileage this month | 1049 |
| MPG this month | 22.0mpg |