Volkswagen Golf (Mk7 2013-2020) review – engine and gearbox
The Volkswagen Golf defines the family hatchback class, for good reason
Ignoring anything with tartan seats and power above 180bhp or so, the Golf still comes with a wide range of power units and different outputs.
Broadly, it can be simplified down into the following: a 1-litre three-cylinder petrol, a 1.5-litre four-cylinder petrol, 1.6 and 2.0-litre four-cylinder diesels (all turbocharged) and an electric model with a single electric motor.
Thanks to the aforementioned turbocharging, most have respectable power and torque outputs, though models aimed at the lower end of the range look a little under-nourished on paper for a car the size and weight of a Golf. The basic 1.0 TSI makes 84bhp (at 5000rpm, and the same output as the 1.2 petrol it replaces), and 129lb ft of torque. However, if you can stretch to it, then the 108bhp version of this engine feels far less overwhelmed by the Golf's mass - we'd even go as far as to call it a 'sprightly' performer.
 A 113bhp 1.6-litre TDI is still on sale, developing its power peak at 3250rpm and a useful 184lb ft of torque from only 1500rpm, but the grumbly, torque-biased delivery means it sparkles less than the three-cylinder petrols when you want to use all its performance. It's not as fun and it's certainly not as refined.
The 1.5 TSI EVO is the middle-ground of the range, but while its 128bhp and 148bhp on-paper power outputs look strong enough, they don't feel quite as game for a thrashing as the 1.4 litre models they replace. Versions with 128bhp still deliver 148lb ft of torque, though, and the higher-output version ramps that up to 184lb ft at 1500rpm.
The 2.0 TDI with 148bhp produces even more torque, albeit at higher revs - 251lb ft at 1750rpm. Predictably there's a little more rattle than you get with the petrols and a little less willingness to explore higher reaches of the rev counter, but it's about as effortless as Golf performance gets, and because of this easy performance we've actually found it capable of delivering similar economy to the less punchy 1.6 TDI in regular driving.
Partnership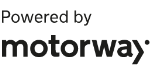 Need to sell your car?
Find your best offer from over 5,000+ dealers. It's that easy.
Virtually all UK-bound Golfs are front-wheel drive - only the high-performance R uses all-wheel drive, though some European derivatives do get the option of an extra pair of driven wheels. Still, that keeps things nice and simple, as does the choice of either five- or six-speed manual transmissions, or six- and seven-speed dual-clutch transmissions badged DSG. In general, lower-output manual cars will have the five-speed, while the majority of the range gets the 7-speed DSG. Curiously, non Performance Pack GTI's make do with the older six-speed DSG - every other high performance model gets the seven-speed unit as an option.
The odd-one-out in all this is the e-Golf. This uses a single electric motor, still sending power to the front wheels alone, through a reduction gear single-speed transmission. It makes 134bhp, actually putting it among the higher-output conventional Golfs, and puts 214lb ft to the road. Tweaking of the output to prevent rampant wheelspin means this peak torque is quoted at 3000rpm rather than from zero, though for most intents and purposes it's available as soon as you push the accelerator pedal. As you'd expect from an electric vehicle, it's smooth, silent and more refined than the VW Group's W12s.