Volkswagen Golf (Mk7 2013-2020) review
The Volkswagen Golf defines the family hatchback class, for good reason
There are some cars that define the class in which they compete, having been the go-to choice for so long that it takes a conscious decision to go elsewhere. The Porsche 911 is one. The Ford Fiesta, Britain's best-selling car, is another. But arguably the model that best defines the class it sits in is the Volkswagen Golf.
Now in its seventh generation and having enjoyed a fairly comprehensive overhaul in the last couple of years, the Golf has been making customers' family car shortlists for decades, and for good reason. Perhaps most importantly, and down in no small part to the Golf itself, VW has made its cornerstone product aspirational, so while it might compete on a fairly even keel with the Ford Focus and Vauxhall Astras of the world, it's seen as more desirable right off the bat. It's as close as a car in this segment gets to being a classless car, feeling at home whether you're parking outside a flash restaurant or taking bags of waste to a recycling centre.
It also gets fairly close to nailing every other brief you'd expect of a car in this class. It's not adventurously-styled but it's certainly handsome, there are a wide range of models to appeal to most tastes and budgets, most models perform well, it's comfortable, spacious and classy inside, and as an added bonus, the desirability factor keeps depreciation low.
> Volkswagen Golf GTI review - still the hot hatchback yardstick?
Is it perfect? Not from an evo perspective, as it doesn't quite fulfil our brief of being thrilling to drive, at least not until you start trading up to the GTIs and Golf Rs of the world, and even then we have preferences in the hot hatchback market. The Dieselgate scandal has also taken the shine of the more frugal models in the Golf range, fuel-efficient though those TDIs remain. But the Golf still engages enough that we'd be happy to recommend it if all you seek is practical family transport.
Volkswagen Golf in detail
Prices, specs and rivals
There's some truth to the Golf being a touch more expensive than its mainstream rivals, but you really can see where your money has been spent. Its build quality inside is on a par with most premium hatchbacks, so it should be considered a rival for its Audi A3 cousin as much as it is for the SEAT Leon.
Partnership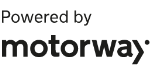 Need to sell your car?
Find your best offer from over 5,000+ dealers. It's that easy.
Family hatchback alternatives can be found far and wide. The most obvious contenders are the Ford Focus, Vauxhall Astra, Renault Megane and Peugeot 308, but the Japanese contingent of Honda Civic and Mazda 3 is well worth a look too (the Toyota Auris less so) while Korea fields its own challengers in the form of the Kia Ceed and Hyundai i30.
Move upmarket and you'll find the BMW 1-series and Mercedes-Benz A-class, and more space can be found from the Skoda Octavia - you really are spoiled for choice, though that the Golf is capable of tackling all of these in most areas is a mark of its talents.
Golf pricing begins at £18,340, though the rather breathless 84bhp 1.0-litre three-cylinder S you get as a result perhaps isn't the most desirable option, with its 15-inch steel wheels and basic cloth trim - though you still get air conditioning, a touchscreen media system and a host of safety features.
> VW Golf GTI vs GTE - is the hybrid hot hatch up to scratch?
SE models start at £19,620 and bring more power, more options and more kit, while an SE Nav (starting at £20,370) adds, as you may have guessed, satellite navigation. Sporty GT models begin at £23,405, though the 1.6 TDI you get at that price isn't the most engaging of power units, so the 1.5 TSI (just £145 more) or 2.0 TDI options are probably more appealing here. Extra kit includes unique alloy wheels and sports seats, but stops short of the Golf R-like styling of the R-Line, whose prices begin at £24,195. R-Line seats and a GTI-style steering wheel are the clearest visual indicators inside.
Aside from the dedicated sports models, the GTI (£28,465), GTD (£27,810), GTE (£28,600, including Plug-in Car Grant) and R (£32,880), the only other Golf of note is the electric e-Golf, at £32,730. You can apply a £4500 plug-in vehicle grant from the government here, which takes the price down to £28,230.
It's five-door only (five door adds £655 to other models), gets unique exterior styling with aero wheels and C-shaped LED lighting signatures, and features much of the standard kit of other high-end Golfs, such as LED headlights, the most feature-packed infotainment system, and adaptive cruise control.