'Hypercars at Le Mans will look magnificent, but how genuine will the racing be?'
Far from being a gloves-off clash of the titans, the new Hypercar class will also be a battle of Balance of Performance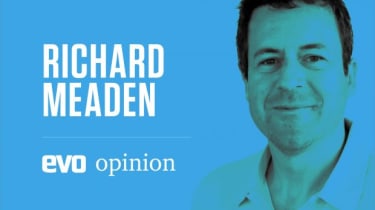 So Le Mans and the World Endurance Championship has finally decided to embrace the so-called Hypercar rules for 2020/21. Confirmation of the long-rumoured plans will see the end of the top LMP1 class as we know it, replaced by a new premier category featuring a mix of road-based hypercars and pure race-bred prototypes wearing hypercar-style bodywork, each with the choice of using hybrid or conventional powertrains.
Whether you're a young whippersnapper excited at the prospect of seeing poster (or should that be screensaver?) cars like these go racing for the first time, or an old codger like me who enjoyed watching F40s, 993 GT2s, McLaren F1 GTRs and then the more specialised GT1 Porsches and Mercedes racing at Le Mans two decades and more ago, it's great news for those of us who love the notion of road cars going racing.
> FIA confirms details of new WEC hypercar class
As it stands, Toyota and Aston Martin have both committed to the new class, both with road-based hypercars. Of the pair it's Aston's announcement that it will field a pair of Valkyries that's got everyone in a lather. And rightly so, for it creates further parallels between the Newey-designed machine and Gordon Murray's F1, which famously won Le Mans outright in 1995.
Ferrari, Porsche, McLaren and Ford were the other members of a group of six manufacturers who formed an initial technical working group exploring the Hypercar category. Of these only Ford has ruled itself out, and while the others remain tight-lipped on specifics, McLaren has expressed keen interest and suggested it will join for the 2021/22 season. It would certainly make a compelling halo programme for the company's road car division, and given the brand was the last to win Le Mans outright with a genuine road car, the desire to repeat that achievement must be nigh irresistible. With Koenigsegg and Scuderia Cameron Glickenhaus also keen to join the party, it's clear the Hypercar class has great potential.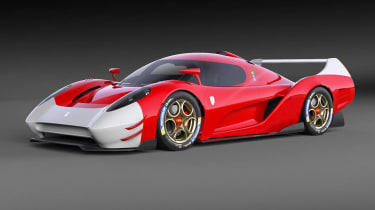 For many of us these Hypercar regs are absolute catnip. Or at least it would be, were it not for one thing: Balance of Performance. In case you're unfamiliar with BoP, in essence it's a mechanism by which the performance of disparate cars can be equalised. Perhaps it's because I'm conditioned to view cars through the prism of magazine group tests, but I have an instinctive and long-established dislike of BoP. For although it means we are treated to bumper grids containing a broad spread of cars, conferring advantages to certain cars while others are hog-tied offends me.
In the real world – that's to say the one free from motorsport governance – we all know the score. Yet for some reason we're supposed to believe cars that aren't rivals on the road or at a trackday are separated by a hair's breadth in the greatest endurance race of them all. When you think about it, it's utter nonsense.  
I'll readily accept that my view is that of a purist, and that those who create the framework of rules by which much of motorsport (GT/endurance racing in particular) abides are pragmatists. Pragmatism in this context being indirect code for 'commercially driven'. I'll also accept that manufacturers will be vocal in their support or their distain for BoP depending on whether the see-saw is up or down.
But can they really be so put out by the impact of BoP adjustments when it's BoP that creates the artificial parity in the first place?
Put yourself in Aston Martin Racing's shoes in this year's Le Mans and you can see the problem: stick one of your GTE Pro class cars in pole (by just a tenth of a second), then get handed a post-qualifying BoP adjustment – in this case a 10kW power reduction – that sees both your pole-sitting Vantage and its sister car inexorably drop back through the GTE Pro field before darkness has fallen. Try explaining that to the hundreds of guests watching from the hospitality suite.
Sadly, far from being a gloves-off clash of the titans between the fastest conventional and hybrid road cars the world has ever seen, the new Hypercar class will also be a battle of BoP. In the case of the Valkyrie it could have to be detuned by as much as 400bhp compared to the road car to fit with the 750bhp total power output limit. And that's just the tip of the iceberg, with a raft of further limitations applied to hybrid cars that deploy battery power through the front axle, plus regulated power curves for the internal combustion engines and limits on downforce, all in a combined effort to slow Le Mans lap times to the region of 3:30, which is some 15 seconds slower than this year's LMP1s.
Don't get me wrong, a top class comprising these sorts of cars will surely look and sound magnificent. And you can be sure the drivers will race their hearts out for every mile of every lap. But if the fight is so contrived, I can't help wondering what it is we'll be watching.