Audi RS4 Avant B8 review (2012-2015) - price, specs and 0-60 time
The Audi RS4 Avant is now in its third generation, teaming naturally aspirated V8 power with estate car practicality
The Audi RS4 is now one of the most recognisable performance all-rounders on sale. While its power, focus and price tag have always pitched it close to the BMW M3, only one of its four generations has been available in more than five-door estate form (well, Avant in Audi-speak). The third-gen B8 RS4 was sold only as a load-lugger
> Click here for our review of the new B9 Audi RS4 Avant
Engine and Performance
We should celebrate the RS4's heart and soul. You may be familiar with it from the B7 RS4 and the original RS5 but it's worth a recap: 4.2-litre V8, 444bhp at 8250rpm and 317lb ft at 4000-6000rpm. Here it drives all four wheels through a seven-speed S-tronic dual-clutch paddleshift gearbox with a steady-state torque split of 40/60 front to rear, a crown-gear centre differential and Audi's torque-vectoring Sport rear diff. The RS4 weighs in at 1795kg.
What's it like to drive?
Press the start button and enjoy the deep, intense hit of highly tuned V8. It pulsates and percolates around the gorgeous interior. Select D, roll away and then check to make sure it's really in Comfort mode. Blimey, it's pretty stiff. The RS4 fidgets and chatters constantly over even the smallest lumps. The steering is light but accurate and clearly the Comfort drivetrain mode is optimised for crawling around town or cruising along a motorway. However, that relatively lofty torque-peak is immediately obvious: the RS4 doesn't have the glorious low-end response of a Mercedes C63 and you'd struggle to guess it can hit 62mph in a claimed 4.7 seconds.
Dynamic mode solves this, but boy does the RS4 feel strained, holding on to gears like its life depends upon it and downchanging like a Saxo in a multi-storey car park. No, to make sense of the RS4 you need to select the gears yourself and play with that Individual setting. Tick Dynamic for Drivetrain and Sport diff, Comfort for steering (Dynamic is just heavy and artificial) and Auto for damping, avoiding the severe crashiness of Dynamic but ramping up the control at speed.
Partnership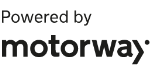 Need to sell your car?
Find your best offer from over 5,000+ dealers. It's that easy.
So you're all configured and ready to drive. What will you find? Superb grip, stability and a fine balance that never slips into messy understeer. Go really hard and you can even find a bit of oversteer, especially in the wet. You'll also enjoy the engine. It's hard-edged and wonderfully responsive and although it's no AMG slugger you can still make very rapid progress using just 5000rpm. Use the full rev-range and the noise is quite incredible – a frenetic, singular howl that spurs you on again and again to find the rev-limiter. It is a stonking drivetrain because it swims against the turbocharged tide. Some will prefer a lazier, more effortless delivery but we really love that the RS4 requires some effort to fully exploit it.
The chassis and steering, sadly, can't quite play the supporting role that we'd like. Ultimate grip is outstanding but the ride can be harsh – to the point that the car sometimes feels like it's skipping from bump to bump rather than dealing cleanly with the surface and freeing you up to use the excellent balance and astonishing traction. Combined with steering that is either a shade too light (in Comfort) or way too heavy (in Dynamic) and you end up with a car that can be coaxed along at a crazy speed but also one that feels flat-footed at times and never really settles into a rhythm.
The standard steering is infinitely preferable to Audi's variable ratio Dynamic Steering, however, which is option all too many RS4s are likely to leave the showroom with. It works best when you're flat-out and rolling quickly from one direction to the other, where it's positive and amazingly direct, but it feels really jumpy and unnatural at lower speeds. In Comfort mode it's also hideously light, much more so than the normal rack, which forces you to use Dynamic mode, which is – yep, you guessed – full of sticky inertia.   
So, perhaps predictably, the RS4 is a car of outstanding talents but one hobbled by aggressive ride and poorly configured steering. We love the way it looks, the way it sounds and the fantastic throttle response and energy of that V8. We're also very grateful that the new quattro system and Sport diff combine so effectively and introduce greater agility to give the driver more options. The gen3 RS4 just can't quite emerge from the shadow of its wonderful predecessor.
Anything else I need to know?
If you like the cut of the RS4's jib but don't want a boxy estate car, the RS5 follows the same recipe but comes in two-door coupe and cabriolet versions.
> New Audi RS4 review – no V8 but plenty to compensate for it
Specifications
| | |
| --- | --- |
| Engine | V8, 4163cc |
| Max power | 444bhp @ 8250rpm |
| Max torque | 317lb ft @ 4000-6000rpm |
| 0-60 | 4.7sec (claimed 0-62) |
| Top speed | 155mph (limited) |