BMW 6-series GT review – a high-class 5-series or a cut price 7-series? - Engine and gearbox
BMW's 6-series GT offers space, luxury and refinement and in 630d form a decent drive, too
Engine and gearbox 
All three engines come from BMW's latest family of modular units with a 500cc cylinder capacity. Living in a world obsessed with downsizing both the petrol-engined models have smaller capacities than suggested by their model names, the 630i utilising the 2-litre four-cylinder TwinPower turbo unit that's used across the range while the 640i's 3-litre also uses a single twin-scroll turbo to develop its 335bhp. It's the latter unit's torque spread that gives an indication to how it's been tuned – maximum thrust is available all the way from 1380 to 5200rpm and while it's happy to rev further there isn't really anything to be gained from doing so.
The 630d does stick to its promised capacity and even in these days of diesel demonification it's the best engine in the range. Powerful, torquey and (whisper it) actually quite tuneful it does rock the GT along at quite an indecent pace and is as happy heading towards its red line as it is sitting at its torque-rich 2000rpm peak. Refined, economical and tuneful (for a diesel), it's an engine that's hard to fault.
The standard fit ZF eight-speed auto is familiar not only from the rest of BMW's range but from countless other applications but BMW does seem to have nailed the software for its cars and that's certainly the case in the 6 GT. Left to its own devices it imperceptibly shuffles between ratios when you're pottering along yet it'll swap cogs in the blink of an eye when on a charge using the standard fit steering wheel paddles. 
If you want BMW's rear-biased xDrive four-wheel drive set up then it'll be a case of choosing the 640i which is only available in this guise, or adding it at a cost of £2000 to a 630d. Both the cars we tested – 630d and 640i – were so equipped but in the dry conditions we experienced you really don't notice it's there for 99 per cent of the time. Only when really attacking a tight corner do you have an inkling that the front end's receiving some additional assistance. Other BMWs – 530d and 730d which are both based on the same platform – work well without xDrive so unless you live in a part of the country that's regularly subjected to severely inclement conditions we'd save the £2000.
Partnership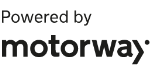 Need to sell your car?
Find your best offer from over 5,000+ dealers. It's that easy.
evo tip
Having driven both diesel and petrol models we'd recommend the 630d over its faster (on-paper) 640i xDrive counterpart. The diesel's stronger torque not only enhances the driving experience but has the performance to get the best of the 6 GT's not inconsiderable weight. It can also be pretty frugal when not on a charge – it even sounds pretty decent, too. It's cheaper to buy and it's the 630d version of the car that garners it a four-star rating.