McLaren GT v Bentley Continental GT Speed
McLaren's GT and Bentley's Continental GT Speed take completely contrasting routes to being grand tourers that are also fun to drive. Which is the pick of the pair?
Define a modern-day GT car. We attempted to back in issue 290 and concluded that Ferrari's V8-engined Roma delivered our preferred mix of performance, comfort, driver engagement and refinement when lined up alongside Aston Martin's DB11, Bentley's V8-engined Continental GT and Lexus's oft-forgotten, but no less impressive, LC500. But were there others we should have considered? There were, and we did. 
The performance/luxury SUV, such as Aston Martin's impressive DBX and the imperious Range Rover, has replaced many a traditional grand tourer in multi-car garages, the practicality, performance and quality they offer being more than a match for anything with two doors and a coupe body. So too the super-estate, the E63s and RS6s of this world now offering the quilted stitching and luxury fixtures and fittings that were once the preserve of the elegant grand tourer. Then there is the debate surrounding top-end hybrid and electric cars, from the unique Polestar 1 to Porsche's oh-so-desirable – and incredibly popular – Taycan. The latter offers the luxury, performance, serenity and premium factor that GT cars have traded on for generations, the former a level of intrigue boarding on quirkiness that makes it stand out on a road of same-again machines. 
> McLaren GT 2022 review – a match for Ferrari's Roma?
What we didn't consider for inclusion was the McLaren GT, the proudly made in Surrey supercar that those in Woking consider to be softer edged, more practical and more useful than the company's other mid-engined, V8-powered, rear-drive supercars. And it is, by margins of slimness you'd expect from a company that dresses itself head to toe in carbonfibre. So why did the slippery Woking wedge not make the trip to the North York Moors? Because every time we drive an example we're reminded just how ferociously potent its Ricardo designed and developed 4-litre twin-turbo V8 is, how sharp its seven-speed seamless-shift dual-clutch gearbox is and that it still possesses McLaren's exquisite steering, and ride and handling balance. But we've never stepped out of one and thought, 'Would I have this or Bentley's W12-engined Continental GT?' But what if Crewe's GT was wearing a 'Speed' badge? 
Partnership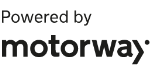 Need to sell your car?
Find your best offer from over 5,000+ dealers. It's that easy.
So here we are, catching our calves on the carbonfibre splitter of a Continental GT Speed and our temples on the GT's dihedral door; a McLaren in a tracksuit made from the latest and lightest man-made fibres available and a Bentley wearing a pair of acid green trainers to match its diamond-stitched leather and Alcantara trim. A more disparate pair of automotive unlikely lads you'll never meet. 
GT06 MCL is evo's Fast Fleeter and we've covered a healthy four-figure mileage in it since it arrived at the end of 2021. After getting beyond the 'Oh my god, I'd forgotten just how fast every McLaren is' stage, it has evolved into an unlikely daily driver and long-distance companion. And much of this is down to a chassis that has been developed for outright performance but which, when you back it off a notch, becomes unexpectedly suited to disciplines other than snorting an apex or two. 
In today's world, a car weighing 1530kg sounds at risk of being swept off its Pirellis by this week's headline-grabbing storm, yet the reality is that it applies a deft touch across the asphalt, suppressing imperfections almost to the point that you see them rather than feel them, and breathing with the road with a fluidity that few outside of Hethel and the Jaguar side of the fence at Gaydon can achieve. 
It's this quality that provides the hook for the GT. The ease with which it carries itself, the calmness it portrays across any given surface making for a supercar that cruises like a, well, a GT car. And, of course, it has the required firepower to strip down to its underpants and be a bona fide 612bhp supercar, one that cuts a path so cleanly and with such precision that you're torn between relaxing on the direct route to your destination or enjoying the one that bucks and writhes, climbs and falls, and fills your panoramic view with tantalising temptation. 
But a 720S can do all this, and more. Drive the two back-to-back, zero in on the performance and you're right: the 720 is the purer machine, shattering your chest plate with a single impact and applying the shot of adrenaline straight to your heart. But the nuanced differences in character between the two only percolate through to you with time in their ergonomically perfected cabins. Then the 720's focus is all around you, never switched off, primed for action. The GT is calmer: less straining at the leash, more gently tugging if it sees an opportunity but always happy to hold back, wind it down and coast. 
Side by side, the McLaren GT looks like a great white shark to the Bentley GT Speed's more killer whale approach. Crewe's most powerful and fastest production car towers over the McLaren, casting long shadows with a low sun, confident in exactly what it is and what it's been designed and engineered to do, and requiring little or no explanation. Its pillarless door swings open with the reassuring heft only a Bentley can manage, and while the featherlight swing of the GT's arcing door sets the tone for a car that puts the emphasis on driving, at least the Bentley's door doesn't deposit a bucket of water on your feet when you open it after a rain shower. 
These contrasts continue as you step across and into the Conti rather than down and into it, as you do with the McLaren. The aroma of leather and Alcantara wafts over you, the hand stitching catches your eye, as does the winter light reflecting off the turned aluminium facia, which sounds entirely befitting for a Bentley but is sadly a little OTT in a car with this much dash to cover. We'd suggest opting for a more subtle alternative.
Where the McLaren is snug, driver-centric, all legs stretched out ahead of you with your arms folded into your chest, the Speed comforts you, the initial sense of being on a bar stool vanishing the moment the door automatically seals and a chrome-plated arm hands you your seatbelt. And then the calmness is broken with a guttural roar as 12 cylinders awake and you're reminded that there's more to the Speed than some impressive needlework; it's akin to an orchestra warming up, where the string instruments dominate but you know there's more fine tuning taking place alongside. 
It all starts with a sense of togetherness, the slack at the controls you might expect of other models from Bentley's line-up replaced with an upping of the control weights and a feeling of added tautness throughout the car. It doesn't demand the level of physicality of the McLaren, and the GT from the north-west of England makes the one from the south-east feel raw in comparison, but there is a clearly defined step up in intent from a regular W12 Conti to a Speed. 
On the move this shows itself in a car that's mind-scramblingly capable for one so big – 2273kg and 4.8 metres long, though the McLaren isn't much shorter – with the adoption of four-wheel steering and an electric limited slip-differential integral to how it manages its mass. A recalibration of the steering to make the most of the technical uplift results in a Conti GT that's more precise and willing to let you in on the experience without its core grand-touring DNA being eroded. 
At low speeds the 650bhp Bentley is everything you'd expect it to be. It carries itself with a grace few cars can match, serene but with an intent bubbling away beneath the surface, and with each increase of commitment from the driver there's a positive linear progression in how the car responds. It remains precise and impressively agile throughout, providing the confidence to lean on it harder, work those huge 22-inch tyres and maximise the processing power behind its three-chamber air suspension. With every mile driven, the Speed impresses more. A car with this footprint and kerb weight getting under your skin and pushing you to explore more of its abilities simply shouldn't be a thing, yet it is. And then some. 
And when you don't want to tear around, it matches every one of your preconceptions about how cosseting, refined and soothing a modern grand touring Bentley should be. The Speed therefore presents the same problem as the McLaren, in that you're not sure which route to take – the direct, calm, efficient and simple one or the one that presents a challenge and requires a car that can deliver and not leave you floundering up a mountain pass. 
If anything the Bentley's transformation to an engaging driver's car is more successful than the McLaren's to become a GT. The former sacrifices none of its core grand touring DNA to deliver on its more performance-focused agenda, whereas the latter has you questioning what you're missing by not being in a Sports or Super Series model – that last degree of ultimate performance, the clean and clinical execution that enables McLaren's sports cars to demolish every road – in the search for some GT refinement and pampering.
It shouldn't come as a surprise to hear that the McLaren is as much a GT car, in the traditional sense, as the Bentley is a Lotus Elise rival. Its carbon MonoCell construction means the hard points are fixed and optimised for an out-and-out supercar. So there's a higher level of NVH to be expected and accepted. And while the steering is quicker, more precise and capable of laser etching its course into the road, and the remarkable level of suppleness that McLaren engineers into its cars allows the GT to traverse tough tarmac in beautifully fluid movements, it doesn't smother the imperfections to anywhere near the level that you would expect of a traditional GT car. 
But the McLaren isn't a traditional GT car, just as the Bentley isn't a sports car in the traditional sense. But is this really news? It shouldn't be. Yes, the GT Speed hits its target more cleanly than the McLaren does, but when parked next to each other and when switching between the two, it takes little time to determine what these cars are about and what they most certainly are not – and they are certainly not direct rivals for each other. You're more likely to have one of each in your garage. 
It's true that the more miles you cover in the Bentley, the more you appreciate just how far its engineers have gone to give it a character that's so unexpected and oh so welcome. It adds a further dimension that will appeal to those who have dismissed the Conti GT in the past for being too entrenched in the GT camp at the cost of being fun, too. 
The McLaren? It's still a supercar, just with a larger luggage capacity, isn't it? Yes, because it still hones in on ultimate engagement and hits a spot, to the degree that if the 720S didn't exist, the GT would be a worthy McLaren range-topper. Yet it's also a car that, with prolonged exposure, demonstrates its more distinct personality, slowly eroding your initial impressions that it's a 720S with the wick turned down and the rear quarter panels stretched. It's much calmer on the road, more compliant than a 720S, more measured and restrained in how it deploys its colossal performance. The sense of occasion it offers is in deep contrast to the Bentley, too; the McLaren is functional, focused and still very much wedded to its supercar roots rather than offering the cosseting, refined and beautifully trimmed interior that's usually expected of a GT car. Yet the McLaren is also desirable, capable and rewarding, and if you prefer the rawer side of motoring it's possibly the one for you, dear evo reader.
Although, hold that thought. Because as we discovered in the summer of 2021, there is a GT car that delivers the performance of a supercar with the calmness and refinement of a grand tourer when required. It too is made by a supercar manufacturer, albeit one that has a 65 year head start on McLaren, yet trails Bentley by 28. It is also steeped in motorsport success, as per our pair of Brits, and it too makes some of the most desirable cars in the world. It also builds a car called the Roma, which blends the performance of the McLaren with the bespoke nature of the Bentley and remains our go-to GT car.
Specs
| | | |
| --- | --- | --- |
|   | McLaren GT | Bentley Continental GT Speed |
| Engine | V8, 3994cc, twin-turbo | W12, 5950cc, twin-turbo |
| Power | 612bhp @ 7500rpm  | 650bhp @ 5000-6000rpm |
| Torque | 465lb ft @ 5500-6500rpm | 664lb ft @ 1500-5000rpm |
| Weight | 1530kg | 2273kg |
| Power-to-weight | 406bhp/ton | 291bhp/ton |
| 0-62mph | 3.2sec | 3.6sec |
| Top speed | 203mph | 208mph |
| Basic price | £165,230 | £209,900 |